People in Ballinamore, Co Leitrim, have begun what they say will be a continuous and peaceful demonstration outside an apartment complex in the town where, they understand, it is planned to accommodate 130 asylum seekers.
The organisers said the protest would continue until the Government listened to the people on the issues surrounding such centres.
An initial protest was held outside the complex last night when people walked from what was described as a private community meeting on the issue.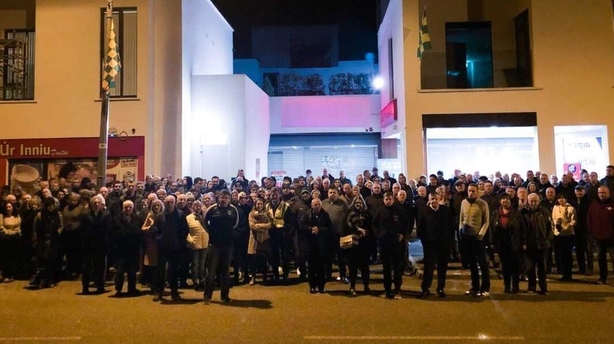 Spokesman Gordon Hughes said that there were more than 350 people at the meeting and a mandate was given to a number of local people to speak on behalf of the community.
In a statement, the newly formed Ballinamore Community Group stressed that their town had been known for many years as "the friendly town", which had always welcomed visitors and new residents to the area with open arms.
However, the group expresses "grave concerns and complete opposition to, the proposed re-housing of 130 asylum seekers in an apartment compound in the town".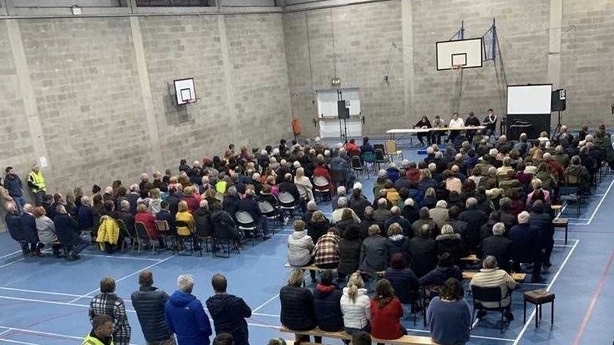 While the group said it was fully aware and supportive of the Government's commitment as part of the EU to accommodate those who would seek refuge from war, famine or persecution, they "feel that the proposed resettlement of such large numbers of people in such a small community is completely disproportionate to the needs of both the asylum seekers and the community at large".
With a population of 900 people, the group says that the numbers of people being considered for Ballinamore exceeds 15% of the population, when proportional norms around resettlement is recognised as being between 1% and 2% of the local population.
Mr Hughes said that there has been no public consultation on the matter.
He said the group was calling on the department to listen to what people are saying and enact a policy of proportional provision.
He said that it must be proportional to the needs of those in provision and the capacity of the communities into which they are being placed.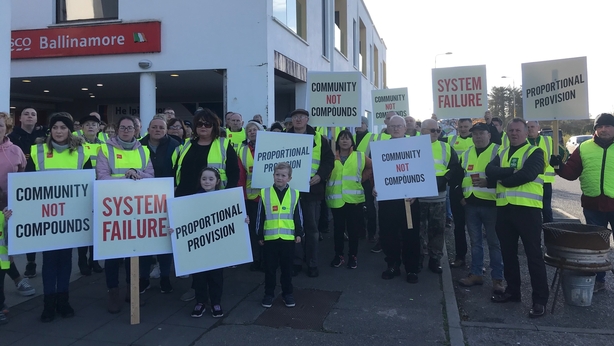 In response, the Department of Justice said it was planning to open two new accommodation centres in Ballinamore and in Borrisokane, Co Tipperary.
It said meetings would be held to address community concerns with local groups, councillors and TDs.
The department said it was "confident that any concerns about possible impact on local facilities and services can be comprehensively addressed".
"Work is under way across Government to ensure full service provision. Information will be provided on all these issues directly to local residents in Ballinamore.
"Both centres will offer own door self-catering accommodation, primarily to families.
"The Department is working with a number of other Government Departments and agencies to make sure that the necessary supports and services are in place in both locations in advance of any arrivals."