More than 2,000 people are estimated to have taken part in a silent demonstration in Oughterard at the possibility of a direct provision centre being located in a former hotel just outside the town.
Local independent councillor Thomas Welby, who organised the first public meeting on the issue, said that there was great resolve in the community on the matter.
He strongly rejected any suggestions of racism in the community, which he said had always welcomed people from around the world to Oughterard.
Mr Welby also called on the owner of the former Connemara Gateway Hotel to go public on his plans for the building.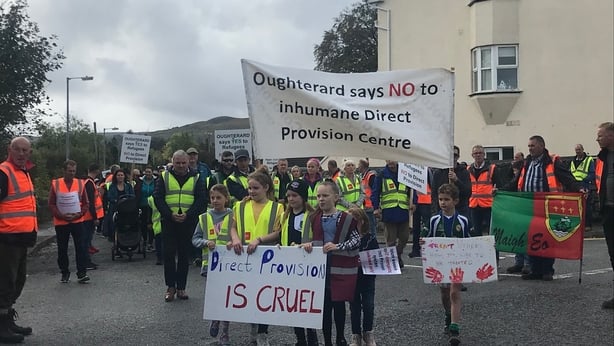 Protesters carried placards saying Oughterard said 'Yes to refugees, No to direct provision'. The main banner stated 'Oughterard says No to inhumane direct provision centre'.
They walked from the town out to the former hotel, where they lined up on both sides of the road before dispersing.

Local businessman Rory Clancy said the demonstration was silent because their voices and the voices of refugees were not being heard.
Mr Clancy called on the Minister for Justice to come and talk to the people of Oughterard.
He said their 24-hour presence at the former hotel would continue and there may be more protests until a solution was found.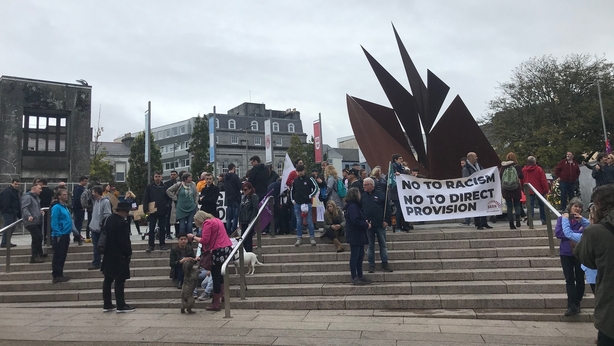 Elsewhere, around 200 people gathered at Eyre Square in Galway for a rally organised by the Galway Against Racism Network.
Spokesperson Joe Loughnane said they were protesting against racism and direct provision.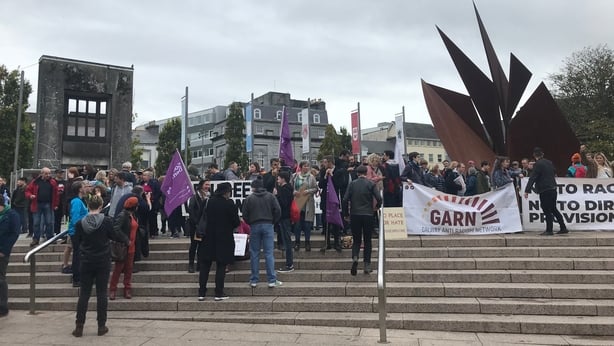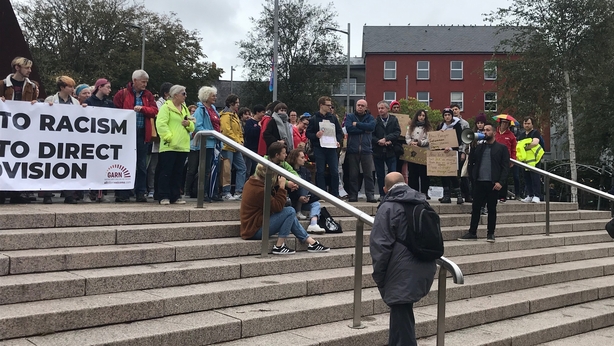 ---