A deserted 80-acre island off the Co Galway coast has gone on sale for €1.25m.
High Island, or Ardoileán, is located about two-and-a-half miles off the Conamara (Connemara) coast, near Clifden.
It has a history of human settlement going back thousands of years and is home to the ruins of an ancient monastic settlement.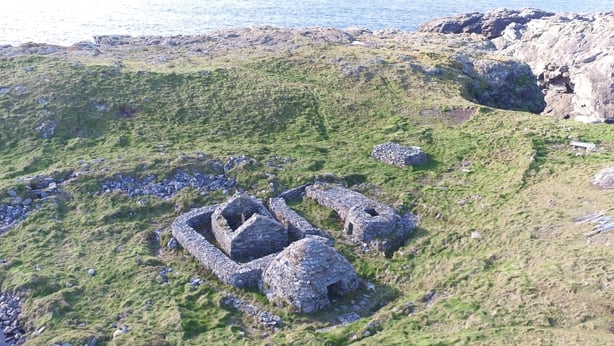 However, the monks are long gone and thousands of birds are now the island's main residents.
Interest in the island has been brisk so far, according to Luke Spencer of Spencer Auctioneers in Oughterard.
Mr Spencer said that a number of potential overseas buyers have expressed an interest in purchasing the island.
He said he will show the island to anyone who proves they have the means to purchase it, "be they Government, entrepreneurs or someone famous".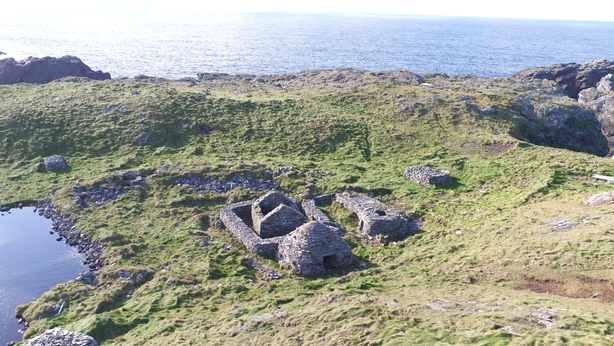 The Department of Culture, Heritage and the Gaeltacht has said it will not divulge whether or not it is interested in purchasing the island.
In a statement to RTÉ News, the department said the day-to-day care of the monastery, which is dedicated to St Féichín, is managed by the Office of Public Works.
The department added that the monastery is protected under the National Monuments Acts, and any works at or in its vicinity require the consent of the Minister.
It added that there are around 1,000 sites at over 760 locations around the country in State care, and these "command considerable resource commitments" both in terms of funding and personnel.
Feichin Mulkerrin is the seller, having bought the island from poet Richard Murphy 30 years ago.