A 43-year-old truck driver from the Czech Republic who was found guilty of careless driving causing the death of one man and injuring two others has been banned from driving for seven years and fined a total of €4,000.
At the conclusion of a three-week trial at Sligo Circuit Court at the end of last year, Vlastimil Zachar, with an address in Newbridge, Co Kildare, was found not guilty of dangerous driving but guilty of careless driving causing the death of Padraig Noone.
Mr Noone was one of a number of Sligo County Council workers clearing grass verges on the N4 near Castlebaldwin, Co Sligo on 13 August 2015 when an articulated lorry being driven by Mr Zachar veered into the hard shoulder and struck a council Mitsubishi flatbed truck and a JCB which was forced up onto the grass bank, trapping Mr Noone.
The 62-year-old married man, a father of two adult daughters, was pronounced dead at the scene.
During his trial, evidence was given that Mr Zachar did not remember what had happened but that following the accident he was diagnosed with severe obstructive sleep apnoea which can cause a sufferer to fall asleep with no warning.
Sligo Circuit Court heard today that there was no evidence of alcohol or drugs in Mr Zachar's system following the crash, there was no evidence of erratic driving prior to the impact or any evidence of braking.
However, the court was told Mr Zachar had been travelling at 90kph when the limit was 80kph for HGVs.
Barrister for Mr Zachar, Eileen O'Leary said that Mr Zachar was shaking uncontrollably following the impact and was calmed down by gardaí, he was very shocked and distressed by what had happened and was very remorseful.
Victim impact statements were read to the court by members of Mr Noone's family. Mr Noone's wife, Colette's statement was read by her daughter Elaine Kelly.
In it she described how her mother was in a state of shock and complete disbelief following Mr Noone's death. She had experienced a spiralling downturn to her mental and physical health and said that sadly no prescription can heal a broken heart.
Mrs Noone said she met her husband when she was 20 and he was 24, he was her best friend and for him, his family was always his main priority in life.
Elaine Kelly said that since her father's death, the hardest walk of her life was up the aisle of the church on her wedding day without her Daddy by her side.
Her sister Linda said she suffered her first panic attack following her father's death and that was the start of her journey to the depths of depression.
Anthony Fehily, who, along with Damien Davey, was injured in the collision, described how the injuries he suffered had changed his life forever.
His friend and colleague had been killed and he suffered serious injuries including a broken neck. The accident had a huge impact on his mental health and family life, he said.
Mr Davey, the court was told, had been in a wheelchair for a year following the crash and was hardly likely to work again.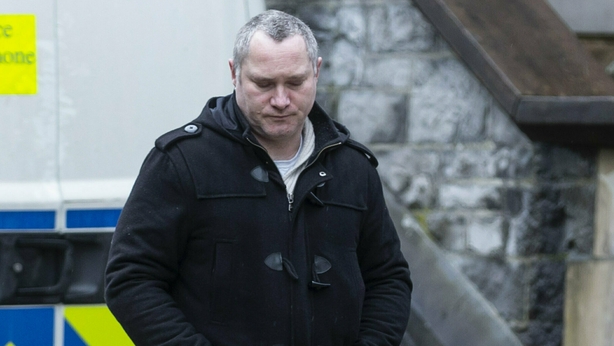 A letter written by Mr Zachar was read out to the court in which he apologised for the death of Mr Noone and the injuries caused to his colleagues. He said no words will change what happened and he asked for forgiveness and said he was so very sorry.
Through an interpreter he confirmed that he was in hospital in January for treatment for sleep apnoea which will continue for a year.
Judge Francis Comerford said you could not but be moved by the victim impact statements the court had heard and he was very conscious of the extent of loss suffered in this tragedy.
Certain things struck home with him, he said, including the last moments with him shared by Mr Noone's family.
The Judge said that the physical evidence seems to be consistent with Mr Zachar falling asleep, there can be no other explanation, he said.
The prosecution had not contradicted this evidence and Mr Zachar had no knowledge of having the condition prior to the accident so, the Judge said, he could not treat this as a case where Mr Zachar made a bad decision creating risk to the public because was not aware he had the medical condition.
However, the fact that Mr Zachar had been exceeding the speed limit could have contributed to the consequences of the accident, the Judge said.
Judge Comerford said this was not a case which warranted a custodial sentence and the difficulty with a fine was that he had to consider Mr Zachar's means.
He had not worked since the accident and the court was told he had stayed in a hostel in Sligo during his trial. So the Judge said any fine almost seems disrespectful to the memory of Mr Noone and the injuries suffered by his colleagues.
Judge Comerford took into account the fact that Mr Zachar has not driven since the accident and imposed a 7-year disqualification from today.
He fined him €2,000 in respect of the careless driving causing Mr Noone's death charge and €1,000 in respect of both of the charges relating to injuring his colleagues - a total of €4,000 which he has two years to pay.
Judge Comerford said this did not reflect the tragedy of the case but it was the appropriate sentence.