Sligo is today celebrating the birthday of poet William Butler Yeats with a series of events throughout the day including the cutting of a big cake on O'Connell Street and poetry at several locations including Sligo library and Drumcliffe churchyard.
Director of the Yeats Society Susan O'Keeffe said she was delighted to see so many local people and visitors stepping forward, getting involved and reading poetry in Sligo today.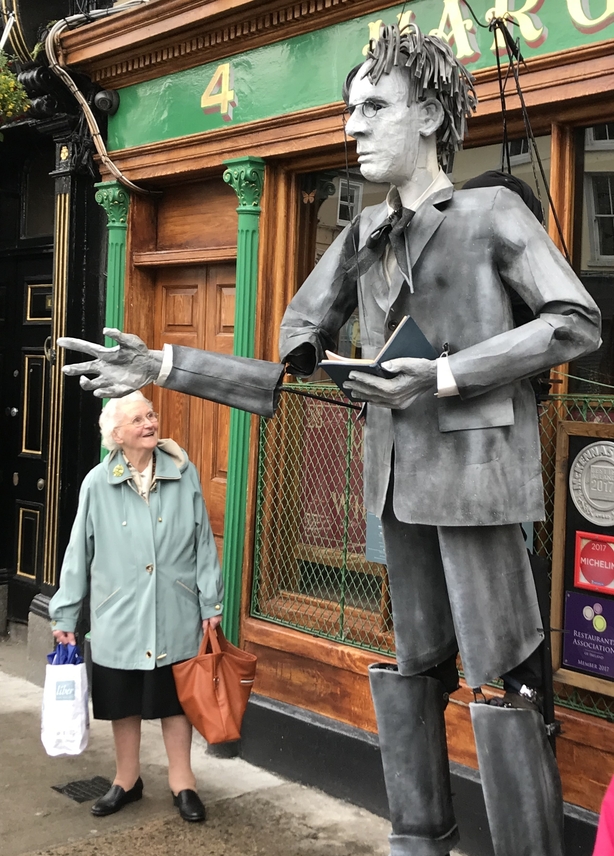 One hundred years after he wrote the poem An Irish Airman Foresees his Death, over 100 contemporary Irish artists have created works in response to the poem for a special invited artists exhibition at the Hamilton Gallery in Sligo.
The poem addresses the dichotomy around the Irish response to World War I, 1914-1918, and the exhibition will run until Armistice Day in November.
In 1923 WB Yeats was awarded the Nobel Prize for Literature for "his always inspired poetry, which in a highly artistic form gives expression to the spirit of a whole nation".
Although born in Sandymount in Dublin in 1865, WB Yeats had a very strong association with Sligo, home of his mother Susan Pollexfen.
Many of his childhood summers were spent in Sligo, a county he came to think of as his spiritual home and a place that influenced much of his work.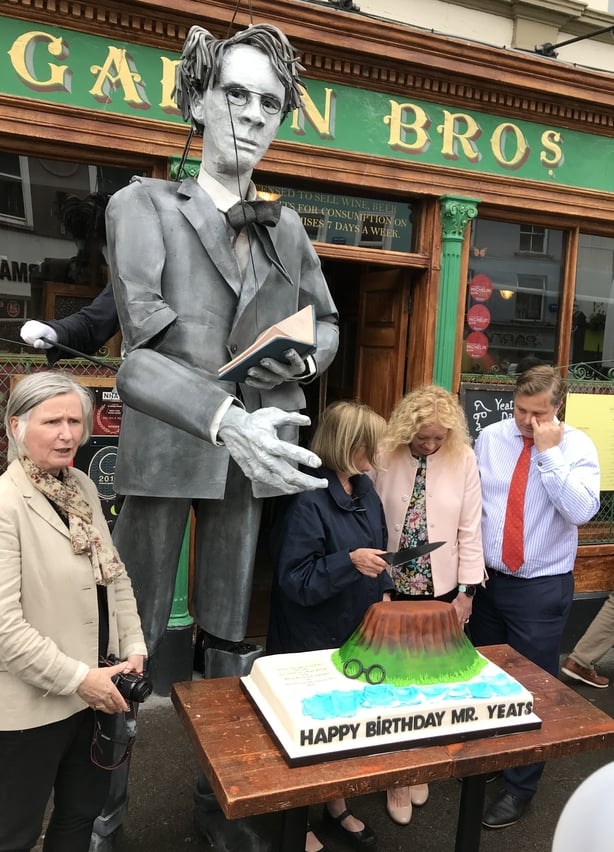 Yeats died in France in 1939 and was initially buried there, but, in 1948, his remains were re-interred at the graveyard in Drumcliffe, where his great-grandfather had been rector.
The epitaph on his headstone reads: 
'Cast a cold Eye
On Life, on Death.
Horseman, pass by!
The birthday celebrations continue until Sunday with a series of talks and exhibitions and running alongside is the annual Lily and Lolly Festival, a Fine Art and Craft Festival celebrating the legacy of WB's sisters Susan (Lily) and Elizabeth (Lolly) with workshops, exhibitions and artist talks.