A portion of a cliff face on Inis Mór has fallen into the Atlantic, according to the Geological Survey of Ireland.
A section of the cliff on the northern side of the island, close to Bun Gabhla, collapsed in recent days.
It is thought that the incident occurred as a result of the cumulative impact of Atlantic waves on the base of the cliff over a period of time.
The pressure of overhanging rock on the compromised base would have caused the collapse.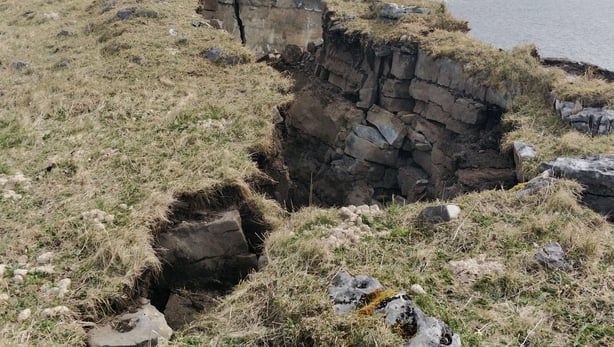 Locals say around 60 metres along the top of the cliff subsided.
Photographs from the scene show how a fault line extends from the base to the summit of the cliff in places, with parts of it effectively peeling away from the island.
Incidents of this nature are recorded by the GSI but there is unlikely to be further investigation into the collapse, given its remote location and an absence of regular pedestrian access to the cliff top area in question.