The Irish language organisation Conradh na Gaeilge has presented its archive to NUI Galway.
The material, which contains a range of items, will be catalogued, digitised and made available online.
Conradh na Gaeilge was central to the cultural revival that in turn led to Irish independence.
The organisation's archive is a treasure trove of documents, pictures, correspondence and campaign material.
It gives a detailed insight into the key players in the fledgling Irish State.
Their views, their hopes and their thoughts as to how to safeguard and foster the language are revealed in thousands of documents.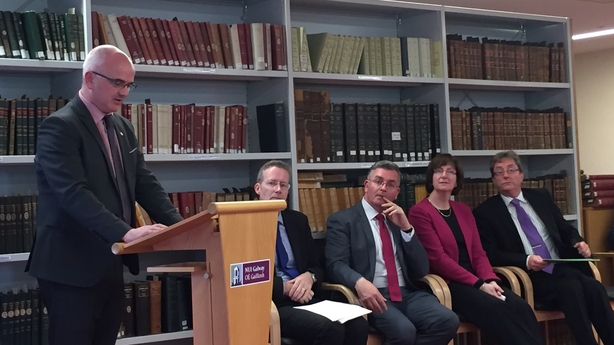 Over the next few months hundreds of boxes of material will be brought to the archives department at NUI Galway, where it will be painstakingly logged, photographed and eventually published online.
Among the papers are letters from Conradh founder Douglas Hyde suggesting that the organisation become a political party in 1922, with the sole aim of electing TDs that would support Irish.
This was a marked change in tone from his previous position that the language should not be used as a cloak for politics.
There are also indications of the problems that persist to this day. A letter from Risteard Ó Foghludha in the 1920s suggested an entirely new name for the organisation that would be appropriate for the changing times.
He cautioned that the organisation would not have succeeded until Irish was spoken by "the priest, the school teacher, the postman, the doctor and the Peeler".
The reach of the language movement is detailed in an extensive file of documents from the London branch of Conradh na Gaeilge.
Among them, a letter from Brendan Behan in which he alerted Gaeilgeoirí in the English capital about a staging of his play "The Quare Fella" in the mid 1950s.