Archbishop Diarmuid Martin has said he is optimistic that a proposed papal visit to Ireland will go ahead next year.
He was speaking in Knock, Co Mayo at the launch of the Catholic Church's World Meeting of Families Programme.
Pope Francis chose Dublin as the venue for the event.
Thousands of people have been attending the annual nine-day Novena in Knock, and for those with a special devotion to the Virgin Mary, today was a significant date.
Monday 21 August marks the anniversary of the reported Apparition of Our Lady at Knock Shrine.
Pilgrims were also talking of the much anticipated visit of Pope Francis to coincide with the World Meeting of Families in Dublin next year.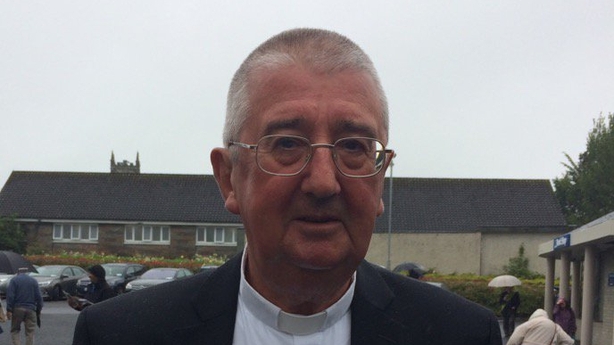 Archbishop Martin said the Taoiseach's plans to hold a referendum on abortion next year should not impact on the proposed papal visit. He said he hoped people would not embroil Pope Francis in what he described was something marginal to what he was coming to Ireland for - The World Meeting of Families.
Archbishop Martin said the pope had been to countries where abortion has been introduced and he has made his position very clear.
The World Meeting of Families takes place every three years and has been described as an international celebration of the Roman Catholic faith and of the church's commitment to support families.
Archbishop Martin is President and Host of the World Meeting of Families.
A newly-commissioned icon of the Holy Family will be unveiled during mass in the Basilica, and will be taken to each diocese around the country as part of the World Meeting of Families celebrations.
The event has been described by the organisers as an opportunity to celebrate, pray and reflect upon the central importance of marriage and the family as the cornerstone of society and of the church. The theme for 2018 is "The Gospel of the Family: Joy for the World".
The WMOF2018 will include workshops, talks and exhibitions, as well as cultural events and musical performances. Thousands of pilgrims are expected to attend the solemn Eucharistic Celebration at the conclusion of the the week-long event