Thousands of people turned out in Co Mayo this afternoon to watch the first Westport Airshow.
Relatively clear weather conditions drew a bumper crowd to the area around the town's quay.
The event was staged as part of a year of celebrations, to mark the 250th anniversary of the foundation of Westport in 1767.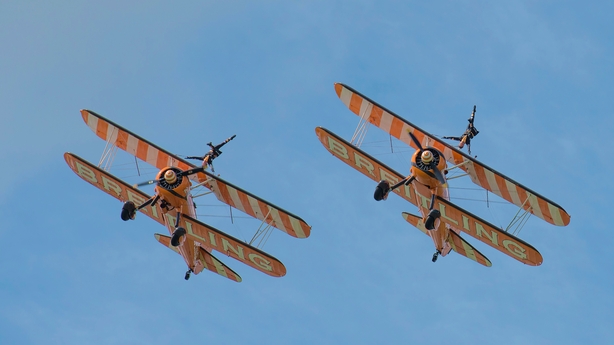 Organisers estimate up to 15,000 watched the airshow. It featured aerobatics, displays and routines from Irish, British and European pilots.
The event was co-ordinated from a specially built air traffic control centre on Westport Quay, with Ireland West International Airport in Knock providing assistance to all display aircraft.
The airshow led to delays on approaches to and from the town this evening.