Google was renowned for the perks and benefits it offered employees.
The global tech giant promoted an employee-friendly culture, offering free food and laundry services and even free massages to its staff.
At Christmas, the firm was as generous as Santa Claus, gifting high-tech gadgets like Chrome Books, smart phones and smart watches over the years.
Google, like many tech companies, has been stripping back on perks as it pushes to cut costs and discretionary spending.
As modern workplaces evolve, employee priorities are shifting to more meaningful benefits.
While employees remain predominantly focused on salary, benefits have become an important part of compensation packages as organisations try to get an edge in recruitment and retention in a stretched labour market.
The range of benefits available to employees has expanded significantly in the past 20 years, according to CIPD Ireland.
Director Mary Connaughton said, "Part of the reason for this is employers' understanding that a strong benefit framework is a vital part of their employee value proposition".
Indeed, employers in Ireland responding to WTW's latest Benefits Trends Survey said they are working harder now to prioritise issues such as attraction and retention of talent.
Just over three quarters of businesses in Ireland identify the competition for talent as the key issue influencing how they reward their employees in terms of benefits.
This is followed by concerns around rising costs, according to research by WTW, a global advisory, broking, and solutions company.
Michael Acton, Head of Health & Benefits Consulting at WTW Ireland said: "Irish businesses are feeling a high level of conflict around their employee benefits strategy."
"They are finding it difficult to recruit and retain the best talent, so they have to keep their benefits attractive. But at the same time inflation is putting a lot of pressure on benefits budgets, and many are looking for savings."
What sort of benefits are businesses offering employees?
Pension contributions, private healthcare, education and training assistance, paid leave entitlements, employee discounts, paid parental leaves, cycle-to-work schemes are just some of the obvious examples of employee benefits that workplaces are offering, according to HR consultancy firm, HR Buddy.
Managing Director, Damien McCarthy said it is an employees' market and organisations have had to think outside-the-box.
"Some of the best benefits any worker can be provided with is a benefit that solves a real problem for them. Everyone likes more time off and a better life work balance and if you can get employer pension contributions and free healthcare, well then - great."
"But employers have had to stretch further than this in recent times and one area that I think has been a very interesting development is that more and more employers are looking at being able to house or provide accommodation for their employees."
Demand for housing as never been higher so most employers are not in a position to provide accommodation for staff, but getting an edge in a pain-point area like this is a good way for an employer to get ahead in the war on talent, Mr McCarthy said.
Research, conducted by the professional development body CIPD Ireland and Industrial Relations News, shows that employee retention was the biggest driver of pay for two thirds of employers in 2023 and benefits are a significant element in pay structure.
It showed the most common benefits CIPD member organisations offer include: Paid Sick Leave (90%), Pension Contribution (83%), Top up Maternity Benefit (69%), Tax-free vouchers (64%), Additional Annual Leave (62%), Health Insurance Contribution (53%), Onsite Facilities (53%) and Housing Assistance (9%).
The research found that Top up Paternity Benefit has been one of the fastest growing new additions to the range of benefits.
It also shows that wage pressures prompted 43% of employers to offer an increase in non-pay benefits, with 49% using the upper limit of tax free vouchers while 42% paid higher than expected pay increases.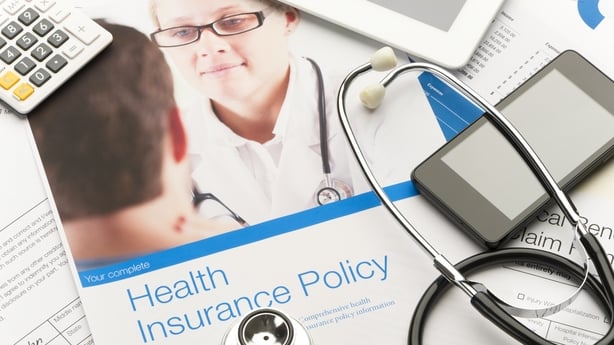 What benefits do employees expect from their employers?
According to a recent IrishJobs survey of over 700 jobseekers, beyond base salary, health insurance (39%), extra annual leave (28%) and a welcome bonus (8%) are the top three benefits or perks for potential job applicants.
Sam Dooley is Country Director of The Stepstone Group Ireland with responsibility for IrishJobs.
"Flexible working structures also continue to rise in importance," he said.
"Over 80% of jobseekers said they would be more likely to apply for a job that explicitly outlines the company's policy on hybrid working."
Similarly, Damien McCarthy from HR Buddy said the basic benefits are private healthcare cover, employer pension contributions and so on, but the most sought-after benefit currently is flexibility or 'life-work balance'.
The one area where the employer can get an edge is flexible working and work-life balance and it is one of the first questions any candidate will ask now.
Mr McCarthy said that is why many of the larger organisations have moved towards offering benefits such as continued post pandemic flexible/remote working along with increased annual leave, increased sick pay allowances, paid maternity, paternity and paid parents leave benefits.
"It appears that the quickest and easiest way to attract and retain talent post-pandemic is to ensure the guarantee of flexibility and life work balance."
Ms Connaughton from CIPD said the growth in the popularity of benefits such as paternity and miscarriage leave is being driven by demand from current and potential employees.
Overall however benefit expectations tend to align with an employee's stage of life.
Those in their early career might be more focused on flexible working, career development and the ability to take a break for travel.
"Those mid-career may also be interested in flexible working as well as maternity and other parental supports," she said.
"Later on, issues like pension, life insurance, grandparent leave, giving back and mentoring opportunities come into play."
Are rising business costs limiting what benefits firms can offer?
Increased costs have taken their toll on businesses and some SMEs are at the point where they do not have the resources to offer benefits. Larger employers are equally becoming more cautious.
"Perhaps the bubble has been blown enough and many are afraid that will burst," Mr McCarthy said.
"There appears to be a caution setting in out the back-end of 2023 and a worry across many sectors that 2024 may be very tricky territory from an economic perspective."
CIPD Ireland shares a similar view.
"Understandably in the current climate, wages must meet employee expectations, with benefits being a lower priority," Ms Connaughton said.
Michael Acton from WTW Ireland said issues regarding the economy and broader business environment will continue to be a concern for employers in Ireland, "as will the need to provide employees with tangible benefits that support their financial well-being as well prospects. These considerations need to be factored in now to enable effective business planning".