Bank of Ireland Group had more complaints against it upheld, substantially upheld or partially upheld by the Financial Services and Pensions Ombudsman (FSPO) last year than any other financial services provider.
In total, the bank was at the centre of ten such cases, one more than the institution with the next highest number, Permanent TSB.
Six complaints were upheld, substantially upheld or partially upheld against Ulster Bank, five against KBC Bank Ireland and Irish Life, and four against AIB and Bank of Ireland Mortgages, Munich Re and New Ireland Assurance.
Pepper Finance, Provident Personal Credit and Start Mortgages each had three complaints upheld or substantially or partially upheld against them.
Overall customer service problems made up more than a quarter of the complaints made to the FSPO in 2022, more than the previous year.
In total 4,781 complaints were received by the ombudsman during the period, up just 3% on 2021.
We need your consent to load this rte-player contentWe use rte-player to manage extra content that can set cookies on your device and collect data about your activity. Please review their details and accept them to load the content.Manage Preferences
'Disappointing increase'
"Customer service remains the highest proportion of complaints in 2022, accounting for 28% of complaints," said FSPO, Liam Sloyan as he published an overview of complaints dealt with by his office last year.
"This is a disappointing increase from what was already a significant volume in 2021, at 23% of complaints.
"Customer service issues can include a provider's failure to provide information, complaint handling issues and accessibility and communication issues. Many of the consumers making complaints to the FSPO could have had their complaints addressed by their provider, at an earlier point in time."
We need your consent to load this rte-player contentWe use rte-player to manage extra content that can set cookies on your device and collect data about your activity. Please review their details and accept them to load the content.Manage Preferences
More than half of the complaints were focused on banking-related matters, making up 2,640 of the new complaints received, down slightly on a year earlier.
Customer service, disputed transactions and maladministration were among the most complained about banking issues.
But despite the huge changes under way in the market caused by the departures of Ulster Bank and KBC Bank Ireland, less than 100 of the complaints related to market exit issues.
"The departure of two major financial service providers from the Irish market posed the potential for a high volume of complaints to be made to this office," said Mr Sloyan.
"It is notable that by the end of 2022, the FSPO had received less than 100 complaints identified as relating to market exit.
"It is very positive that, to date, for the vast majority of impacted consumers, the departure of two major banks has not given rise to issues leading to a complaint being made to this office."
A further 139 complaints were newly reported problems regarding tracker mortgages, even though the Central Bank has now completed the process of fining the main banks for their conduct in this area.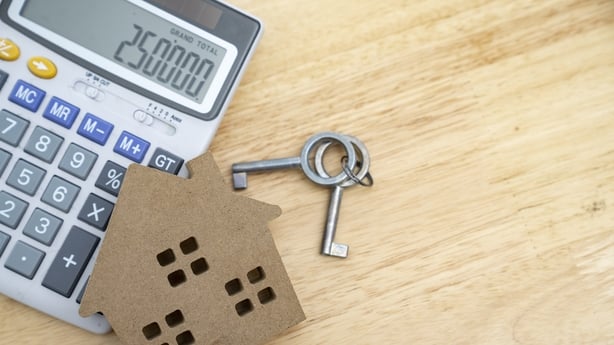 By the end of the year, the FSPO still had 1,000 tracker related cases awaiting an outcome.
"The FSPO has been receiving complaints relating to tracker mortgage interest rates since 2008," said Mr Sloyan.
"While the number of new tracker related complaints is on a downward trajectory, it is notable that 139 new complaints of this nature were made to the FSPO in 2022.
"247 tracker mortgage interest rate complaints were closed in 2022, with a legally binding decision issued in 134 of those complaints, three of which upheld the complaint."
Complaints regarding the insurance sector actually fell by 10% versus 2021, making up 1,129 or just under a quarter of the overall number.
A little over a third of those insurance complaints related to claim handling, with customer service and rejection of a claim also giving rise to complaints.
Investments were behind 8% of the total number of complaint, with the number increasing 4% compared to the previous year, while complaints about pensions rose by a quarter and accounted for 5% of the overall number.
Four out of every five of the complaints received last year came from complainants in the Republic of Ireland, with the balance arising from cross-border issues.
Overall, 4,647 complaints were closed by the FSPO's office in 2022.
Settlements
More than €3.4m was paid by financial service providers to complainants in mediation settlements, that were achieved through the FSPO's Dispute Resolution Service relating to 1,137 complaints.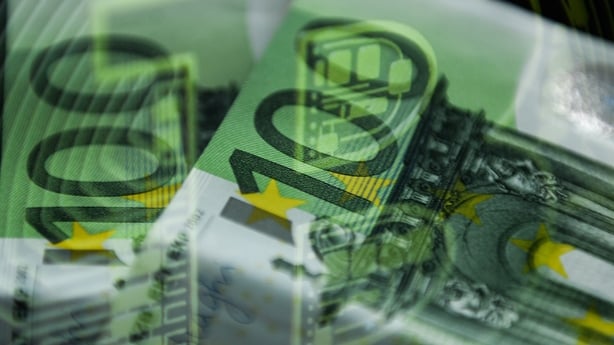 An additional €965,527 was paid to complainants by providers to settle complaints during the FSPO's formal investigation process.
Legally binding decisions led to €616,686 in compensation being paid to complainants, while €174,495 in redress was available for acceptance by complainants from providers.
"In addition to the financial outcomes totalling over €5m for individual complainants, the Office played its full part in enhancing the financial services and pensions environment, including in relation to the exit of two major banking providers," Mr Sloyan said.
The overview also includes cases where fraudulent activity was identified on consumers' bank accounts and where the FSPO investigated the unauthorised transactions and related service failings.
In one complaint, a man complained his bank should have advised him better when he told it he would be making transfers to a cryptocurrency company, and that someone had taken control of his computer to do so.
The man later described the company as fraudulent.
The bank agreed a mediated settlement with him and offered him €1,000 in light of its accepted service failings.