It's not a movie about the greatest basketball player of all time, it's a movie about the most lucrative partnership deal between an athlete and a sportswear brand ever.
'Air' tells the story of how Nike signed rookie Michael Jordan in 1984 before he ever stepped foot on an NBA court.
The 5-year, $2.5 million deal was record-breaking at the time.
"That was a deal that really changed the game, changed the industry," said Kelli O'Keeffe, Managing Director, Sports Advisory, Teneo Ireland.
"It was an industry defining moment."
The athlete made $90 million during his basketball career, but according to Forbes, the partnership with Nike made him the first sports person to become a billionaire.
The company has paid Jordan an estimated $1.3 billion over almost four decades.
It was a good deal for Jordan and a good deal for Nike, which was competing with much bigger sports brands like Adidas and Converse at the time.
"When they did that deal, Nike wasn't the brand that it is today," explained John Trainor, CEO of consultancy group, Onside.
"The deal was a game changer for the brand. They went on to buy out their rivals Converse."
We need your consent to load this rte-player contentWe use rte-player to manage extra content that can set cookies on your device and collect data about your activity. Please review their details and accept them to load the content.Manage Preferences
In the 1980s, the NBA league had a rule that players had to wear white shoes, and the fine for not doing so was $5,000.
Rules are made to be broken, and in this case, it paid to break them.
The red, black and white of Air Jordan was born and the rest is history.
Most of the time, however, it does not pay to break the rules as Kanye West and Adidas recently discovered.
The sportswear giant cut ties with rapper Kanye West last November, after he posted anti-Semitic comments on social media.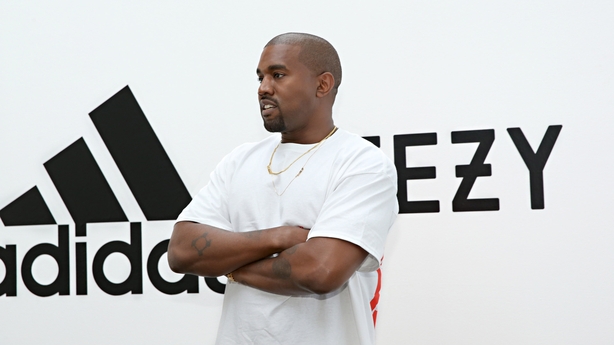 The firm said it could take a $500 million hit to profits this year if it decides to scrap its remaining stock of Yeezy sneakers which were designed by West.
Teneo's Kelli O'Keeffe said Adidas had no choice but to end the partnership.
"They must be true to their values," she said.
"Obviously there has been a massive impact on their business and on their bottom line at this moment in time, but if they hadn't cut ties, the potential impact on their business would be even greater."
Termination clauses in contracts between a company and its brand ambassador are poured over during negotiations.
"Probably the one that gets the most focus when we work on these type of contracts is termination clauses which is the right of both parties to step away from the relationship if something happens," said Mr Trainor from Onside.
Ms O'Keeffe from Teneo agreed; "They're absolutely crucial."
"Ideally in a partnership situation you never have to refer to a contract. However if you do, the clauses need to be crystal clear and you need to be really clear on anything that could bring a brand into disrepute," she said.
"And it works both ways. If a brand was to do something that brought an ambassador into trouble then they need protection to cut ties as well."
There are lots of different examples of relationships going wrong.
Two cans of Pepsi cost little, but for Brazilian soccer star Ronaldinho, they cost him a lot.
Coca-Cola cancelled a $750,000 per year contract with the player after he was pictured at a press conference with two cans of Pepsi in front of him.
It doesn't just happen in the world of sport either.
Oprah Winfrey once tweeted about Microsoft's new Surface tablet, which she named one of her "Favorite Things" of 2012.
The problem was, she wrote the tweet on her iPad.
While it can go wrong, using brand ambassadors is an attractive and successful marketing strategy for many Irish firms.
Research conducted by Onside shows that 46% of people agreed that using sports personalities as brand ambassadors provides a better way for companies to promote themselves than straight product advertising.
It also found that 27% of the public said they were more likely to trust a brand because a sports personality that they admire recommends the brand.
"There's clear data and evidence from our research that this is an effective vehicle for brand businesses," Mr Trainor said.
Aldi and their link with Paul O'Connell was "a strong number one", in the Onside survey, followed by Bank of Ireland's brand ambassadorship with golfer Shane Lowry.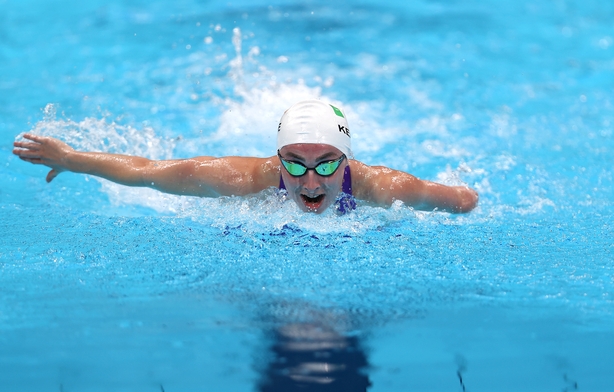 People also noted the TV advertisement featuring Jonny Sexton shopping in Mace which is currently playing during the Six Nations.
"Allianz' link with the paralympic swimmer, Ellen Keane, scores really effectively on our industry research."
He also said that boxer, Katie Taylor, always pops up as someone that brands want to align themselves with.
"Katie Taylor is the stand out one. She's the most admired sports personality. She's the one that has the best potential, yet she doesn't follow through in terms of her work with brands to date. She hasn't capitalised on it," he said.
"She's like a sleeping giant in terms of the potential, if that was to be converted."
At Teneo, Ms O'Keeffe said, "the one that we always refer to and that we love is Roy Keane and Irish Guide Dogs for the Blind. Anything Roy Keane does brings a lot of interest, but he's so passionate about dogs that it is a strong fit."
"Then if you are looking at commercial examples, I think Rory McIlroy and his deal with Nike is a strong one. He's very much a Nike athlete and has been very successful for them."
She said they are seeing brands having a rotation of athletes or ambassadors that they work with, as opposed to brands nailing their colours to the mast for one ambassador.
"If you are looking for non-sports related partnerships, what Bank of Ireland has done with Baz Ashmawy have also been quite interesting because that stands out, it's appealing to their younger target audience and it's a bit of fun in quite a serious environment."
A large volume of deals negotiated in the Irish market have been fixed fee plus a performance element.
The performance element is linked to the success of the athlete in their sport, but what deal negotiators like Onside are seeing, is brands linking sales to the success of the brand ambassador's promotion of the products on their social media channels.
From director Ben Affleck comes AIR. Exclusively in theaters April 5, 2023. #AIRMovie pic.twitter.com/ogmY1tRzDE

— AIR (@airmovie) February 9, 2023
The trailer for the movie 'Air' went viral on social media after it aired as a TV commercial during the Super Bowl last Sunday.
Mr Trainor said the decision to buy an expensive Super Bowl ad slot for the trailer was "genius".
It features the line from Nike co-founder, Phil Knight, who signed Jordan: "I'm willing to bet my career on one guy".
It paid off.