Paper and packaging giant Smurfit Kappa has reported higher profits and revenues for 2022 amid what it called "a year of extraordinary circumstances".
Smurfit Kappa noted that unprecedented cost inflation, especially in energy, had moderated in the latter part of 2022.
Its CEO Tony Smurfit had said in November that he did not expect packaging prices to rise for the rest of 2022 and that the firm may be able to unwind some of the rapid increases it has pushed onto customers.
The company said today the price of testliner paper, a key input cost that rose by €100 per tonne in the first half of 2022, has fallen by €160 per tonne since June.
Kraftliner prices, up €60 per tonne in the first half, have since fallen by €120 a tonne.
Smurfit Kappa said today that its profits before tax jumped by 42% to €1.293 billion from €913m in 2021, while revenues for the year increased by 27% to €12.815 billion from €10.107 billion.
The company said it is recommending a 12% increase in the final dividend to 107.6 cent per share.
Smurfit Kappa said that for the full year, box volumes for the group were down less than 2% as the rate and pace of inflation had a negative effect on the demand environment in 2022.
That meant that much of the firm's revenue increase was down to higher prices.
"When you look at the cost backdrop that we had to deal with in 2022 those price rises were necessary," said Ken Bowles, Smurfit Kappa CFO, who was speaking on RTÉ's Morning Ireland.
"If you think about input costs like energy - which for us was a €600m headwind year-on-year, other cost inputs adding another €200-300m, it was necessary to recovery those cost increases through pricing initiatives."
We need your consent to load this rte-player contentWe use rte-player to manage extra content that can set cookies on your device and collect data about your activity. Please review their details and accept them to load the content.Manage Preferences
However Mr Bowles did not accept that the company had over-done it on price, despite its far stronger profit in the year.
"The demand pattern for 2022 really only tailed off in the second half, so we saw decent growth in the first half which reverted slightly in the third and fourth quarters," he said.
"Inflation was a factor in our business really back into 2021, and we got on the path of cost recovery back then to ensure that we weren't behind the curve as inflation to plateau.
"I think we're beginning to get to that place now, where we're seeing inflation begin to taper off slightly, and plateau, rather than keep increase," he said.
The CFO said paper prices were now falling, with other costs abating too. This created the potential for lower prices this year - though he said that would not be likely until the second half of the year.
While demand is falling back towards more normal level, following a pandemic-induced jump, Mr Bowles also said the company would not need to make the kinds of cuts that other firms are now enduring to 'right-size' their operations.
"The last couple of years have meant we've stretched our business a bit - we had no capacity left for any further growth," he said.
"In a way the investments we made last year and demand coming back to probably more normalised patterns, has meant that we've been able to reintroduce capacity into our system that we were stressed about for the last 18 months given that backdrop of excessive demand."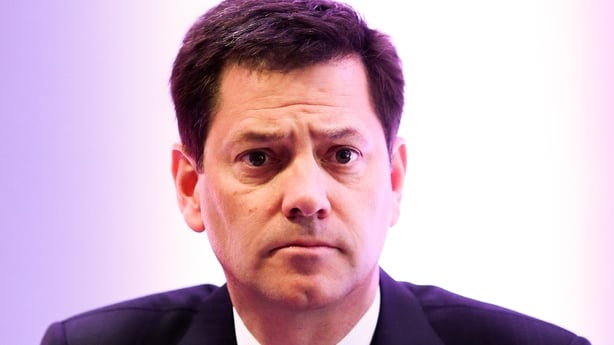 In its results Smurfit Kappa said that box volumes in its European business were down 2% year-on-year.
It noted that while two of its larger countries - Germany and the UK - performed below expectations, others, such as Spain and France, were less affected.
Box volumes in the Americas, excluding acquisitions, were broadly flat year-on-year, with growth in Mexico, Colombia, Brazil and Argentina offset by a weaker performance in the company's North American business.
"The year was characterised by unprecedented cost inflation, especially in energy, which moderated in the latter part of the year. As illustrated by our performance in 2022, SKG has successfully navigated this environment," the company's chief executive Tony Smurfit said.
"Our performance reflects the ongoing benefits of our investment programme together with our
customer led innovation and sustainability initiatives. SKG's integrated model together with our geographic footprint continue to deliver for all stakeholders," he added.
He also said the company's balance sheet metrics are the strongest in the group's history, which provide it with significant strategic and financial flexibility.
"Although very early, 2023 has started well. While there are and always will be challenges, SKG has never
been in better shape strategically, financially and operationally," Tony Smurfit said.
"We have put ourselves in a position with the steps that we have taken and continue to take, to deliver high quality performance and to take advantage of the many opportunities we see around us," he added.
Shares in the company were lower in Dublin trade today.