An Academy Award nomination has always been a major accolade in the film industry, acting as a sort of quality-mark for would-be viewers.
And while Oscar nominations are meant to recognise the quality of artists' work – they tend to come with a financial dividend as well.
That can be to the benefit of the film itself, those involved in its creation, and the entire industry behind each production.
"Being able to showcase excellence on-screen – and that excellence and creativity has been recognised on the world stage this week – from a business perspective that makes it easier to build those international relationships, to raise money and to have projects made," said Louise Ryan, spokesperson for Screen Ireland.
Getting a major film or TV project is incredibly difficult – even for Hollywood veterans – but Oscar recognition helps to further enhance the country's track record.
"The higher the profile of the talent in this country and the bigger the spotlight, means it becomes easier to raise finance for films and to attract major international projects in," said Ms Ryan.
"It puts a spotlight on us as a destination for creative talent, as a location for international film and also as somewhere that supports film-makers and is kind of a creative hub, where there's world class film, television and animation production being made."
Ireland is no stranger to Oscar recognition – with Irish nominees dating all the way back to the 1920s and 30s.
As the indigenous film industry has grown in recent decades, those nominations have helped to draw even more international attention to the country.
"The industry has grown enormously over the last ten years – and certainly since Once would have been nominated," said Ms Ryan. "What you get is an incredibly creative ecosystem.
"We have a reputation as a safe pair of hands – we have incredible producers who will get your project over the line, who know how to produce, who are skilled at discovering talent, raising international investment for their projects and have grown a large international network of co-producing partners."
This year's Oscar buzz is likely to come with multiple benefits for Ireland.
For a start, it highlights the country's potential as a location for international productions.
The plaudits for An Cailín Ciúin also brings a spotlight to homegrown productions – with hopes that it will make it slightly easier to interest from financiers, studios and distributors.
Meanwhile it adds to the already significant recognition for the country's on-screen talent – with Irish names taking up a quarter of this year's acting nominees.
"People [in Los Angeles] want to know what the next Cailín Ciúin is, they want to keep their eye on Irish talent, they want to know who the next Paul Mescal or Kerry Condon is," she said. "Who are the writers, the directors and screen talent – because people want to be able to discover and work with that talent."
Star trekking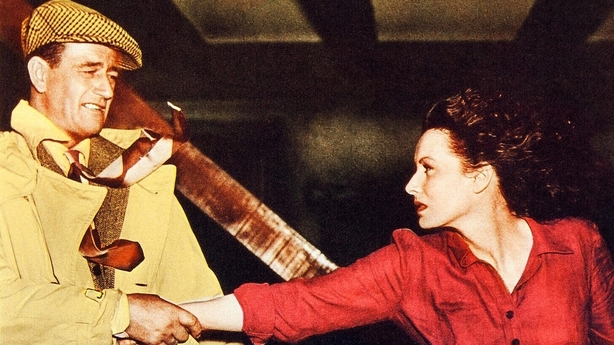 But the halo effect of Oscar success goes beyond the film industry and its workers, as there is also a well-established knock-on benefit for the travel sector too.
"We know that the emotional power of film and TV has the ability to drive visitors to a destination," said a spokesperson for Tourism Ireland. "In our RedC brand research last year, film and TV were mentioned as a key factor in attracting a consumer's interest in a destination."
That relationship is nothing new.
Cong in Co Mayo continues to attract tourists from around the world due to The Quiet Man, a film that was first released more than 70 years ago.
Even productions that are not about Ireland – but merely use it as a backdrop – have a positive impact on tourism.
That was clear to see after Sceilg Mhichíl was used in the latest Star Wars trilogy, but has also been the case with everything from Saving Private Ryan to Braveheart to Game of Thrones.
"Research from Britain and other destinations shows that screen fans will choose a destination based on their interest in the show/film filmed on location there," said Tourism Ireland. "These fans tend to travel for longer, with larger parties, spend more and are more likely to be repeat visitors."
Tourism Ireland said it seeks to partner with productions filmed in Ireland in order help make the most of any tourism dividend.
As part of that it has even built marketing campaigns around Irish-based productions, including a recent behind-the-scenes featurette about The Banshees of Inisherin.
Tourism Ireland's €78m marketing campaign for 2023, announced earlier this month, will also feature Irish actors and artists including Sharon Horgan, and Derry Girl stars Saoirse Monica Jackson and Jamie-Lee O'Donnell.
Just the ticket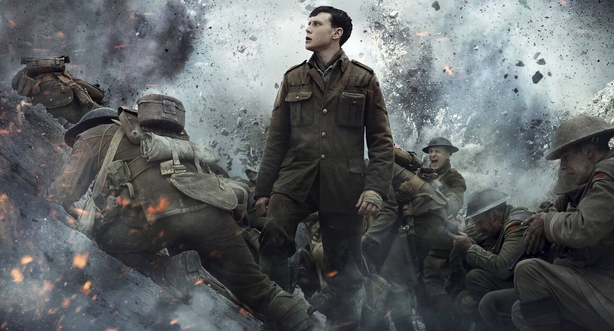 Part of the reason an Oscar nod can have such an effect on tourism revenue is because it tends to increase the reach a film has.
A study by IBISWorld found that best picture nominees between 2006 and 2010 got, on average, a 22.2% box office boost following the nod.
Those that went on to win the award benefitted from another 15.3% boost, it said.
Of course the scale of the dividend will differ from film to film, and streaming has made the picture more complicated than before.
Analysis by Comscore of the 2020 best picture nominees highlighted this.
It found that World War 1 drama 1917 took in 62% of its US box office revenue post-nomination. Little Women, released on the same day, took in just 21% of its total take after getting shortlisted.
A film's original release date can have an impact.
Once Upon A Time in Hollywood earned just 0.2% of its box office post-nomination. But given that it was released in the July before, there was little scope for it to find a new audience by the time it got shortlisted.
Meanwhile public awareness of a film will also have an effect.
According to Comscore's research from 2020, Joker - released in October 2019 - took in just 0.5% of its box office after it was nominated.
Jojo Rabbit - released in the same month - secured 15% of its sales after making the Oscar cut.
It stands to reason that a film that has already had a major release, along with a big marketing campaign, has less to gain from the profile boost.
On the contrary smaller releases can benefit hugely from the free publicity, potentially increasing the number of cinemas it is playing in or stretching its theatre run beyond the studio's initial plan.
According to Box Office Mojo, Banshees of Inisherin was playing in 960 cinemas in the US at its peak. That's less than a quarter the number its fellow Best Picture nominee, Avatar: The Way of Water, has played in since its December release.
Any Oscar bump for Banshees... may be dented by the fact that it is already available to watch on streaming services, though despite that the size of its US theatre run has almost trebled in recent days (from 55 theatres to 155).
For An Cailín Ciúin, meanwhile, its international profile – and theatre release – was far smaller again. That gives it more room to expand on the back of its Oscar nod.
Acting up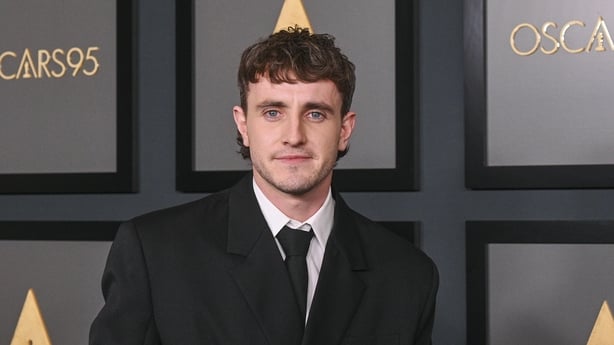 But it's not just the films that can enjoy a bounce from Oscar success – the talent behind them stand to gain too.
There is no cash prize to accompany an Oscar nomination (though many of those short-listed will receive a goodie bag reportedly worth well in excess of $130,000). However getting recognition for their craft tends to boost their earnings all the same.
There are various estimates about the scale of that gain – with claims of anything from a 20-60% increase in future income. Oscar winners can expect to gain even more.
However, much like the box office boost, the scale of the improvement depends on a number of factors.
The artist's profile pre-nomination matters, for example. Colin Farrell would have already been far better known – and likely far better paid – than Paul Mescal. That means there may be less upside for his wages.
Studies suggest that age and gender also play a part – with males tending to enjoy the biggest gains, and older actors tending to see less of a boost.
But whatever about raising wages, an Oscar nod will help to raise an artist's profile too.
That will make it easier for them to secure future roles, and give them more sway in the race for Hollywood's most sought-after positions.