Asking your home to do something for you – or having it automatically adjust to your needs – may seem like the stuff of sci-fi. But the glut of smart home tech now available means that the home of the future is actually relatively easy to create today.
In fact there is so much smart home tech on the market today, figuring out what is worth investing in is a serious challenge for consumers.
What are we talking about when we talk about 'smart home'?
We need your consent to load this rte-player contentWe use rte-player to manage extra content that can set cookies on your device and collect data about your activity. Please review their details and accept them to load the content.Manage Preferences
In a way, 'smart home' is kind of like the word 'craft'.
That's because neither have any legal or official definition, so they gets slapped onto all sorts of products as a way of making them more attractive, or to justify a higher price.
Even if it doesn't really add any value.
It's not always the case but, as a general rule, something described as a smart appliance, or as smart home tech, can connect to your smartphone, and the internet.
That can open up all sorts of different features that aren't possible with "dumb" devices, some of which can be really useful.
Though the truth is that a lot of it can be pretty gimmicky, too.
What smart tech is gimmicky?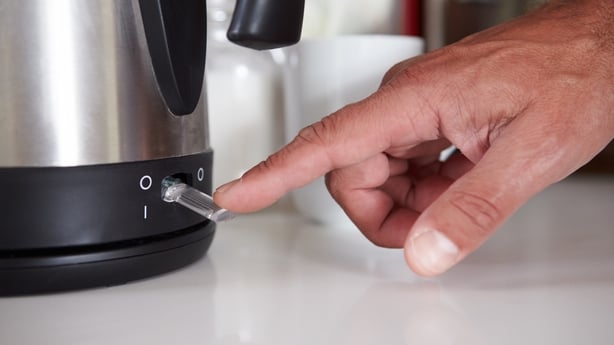 This is entirely subjective, but there are a lot of kitchen appliances now that have smart features – that are of questionable value.
For example there are a lot of appliances that you can connect to your network – and link in with voice control like Alexa or Siri.
The idea is that can ask Siri to turn on your kettle, or dishwasher or washing machine.
But you still have to fill the kettle, load the dishes or clothes in, and then unload it when it's done.
In fact, pressing the 'on' button is probably the easiest part of the process – so you're not really saving much work.
There are also smart ovens that can be controlled by an app – you can input what you're cooking and it automatically sets the temperature and time, and then your phone gets a notification when the programme is finished.
But you could get the same result by checking a recipe and then setting a timer on your phone.
Then there are smart fridges which have cameras inside and a screen on the front. They allow you to see inside your fridge without opening the door.
Some also claim to use AI to keep an eye on what's inside – letting you know if you're running low of something or if an expiration date is coming up.
In theory that will save you a few euro a year because you're not wasting electricity opening the door, and you may save money on food waste.
But it's questionable whether that would actually work in the real world, though. And even if you do think the feature sounds useful, it'll cost you.
These kinds of fridges are priced at more than €4,500 – some cost closer to €6,000.
So what about the smart tech that's actually useful?
Again, it's subjective but there are three areas where these smart home devices can actually be useful – and where you actually get some value out of the expense.
They're the ones relating to lighting, heating and security.
How does smart lighting work?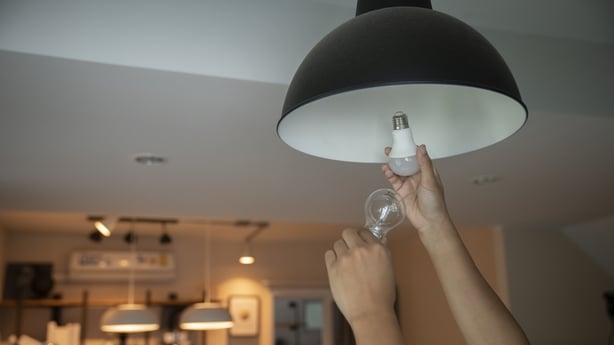 These are a good starting point because they're arguably the most useful, while also being the cheapest and easiest to install.
When you're starting with any smart tech you might need what's called a hub – which is a device that connects to your internet.
After that it's literally as easy as changing a lightbulb.
You simply swap out a bulb with a smart version of the same thing, set it up with your phone and you're good to go.
And it means you can do things like turn lights on and off even when you're out – and that's handy if you want to make it look like there's activity in the house.
You can also set lights to a schedule – like having some lights come on at sunset, or at a certain time. You can even add sensors so lights automatically come on when you walk into a room, and go off when you leave.
Being able to control it from your phone also means you can see at a glance what lights are on in the house – and you can turn them off from the couch, rather than having to get up and do the rounds.
You can get smart plugs for cheap enough too – which work like those old timer plugs, except via your phone.
They can be handy for making devices like plug-in lamps 'smart' – but they work with any other kind of device too.
What are you looking at spending?
Like everything there are options at every price – but there are relatively cheap, good quality lights on the market today.
The likes of Ikea sells smart bulbs that are only slightly more expensive than regular ones, for example.
Their bulbs start at €8, but may be slightly dearer depending on the type (and whether you want white only or colourful options).
But smart bulbs are generally LED, which means they're low energy. They use about 20-25% of the energy an old incandescent bulb needed.
They also have a much longer lifespan – you should get five or ten years even out of a bulb, even if it's one that's used a lot.
So you do make your money back over time – and if you replace your normal bulbs as they burn out, then it shouldn't be a huge hit to your pocket.
As for the smart plugs, there are also quite cheap options available there.
And they could help you to switch off devices completely rather than leave them in standby mode - which can use a waste amount of energy over the course of a year.
What about heating?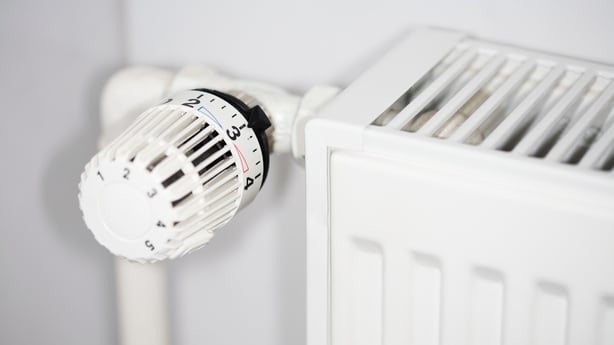 It's similar concept here – you can replace your heating controls with a smart thermostat, which means you can control it from your phone.
At a basic level, that makes it easier to set up a schedule – because you're doing it through an app rather than trying to fiddle around with tiny controls on the panel itself.
And you can really fine tune the schedule if you want – setting different temperatures at different times on different days.
You can also set it up so that it automatically turns off the heating if the house is empty – or turns it on when someone is within a certain distance of the house.
That means you can ensure you come home to a warm house no matter what.
It's also possible to add smart controls to every radiator in the house – so you can control the heat in each room, and only warm them up as you need them.
For example there might not be any need to have the bedroom rads on in the day, but you might not want to heat the living room when you've gone to bed.
Rather than having to go around adjusting them manually, multiple times a day, you can just set a schedule on your phone once and it's done.
It should save you money, too.
What about cost there?
It's a bit more expensive than lighting, but there are lots of options for smart thermostats.
You might be looking at €150-250 for one, and you would need to spend a bit more if you need to get it installed too.
But before you splash out it is worth checking with your energy supplier, because some have deals offering discounts on devices. At least one offers a free smart thermostat – including installation – to new customers.
There's also an SEAI grant for smart controls that some homes may qualify for.
The controls for individual radiators tend to cost anywhere between €50 and €90, so that can quickly add up if you are looking to cover every room.
However switching from 'dumb' controls to smart ones on its own will make a big difference, and probably save you a decent amount of money too.
And what about security?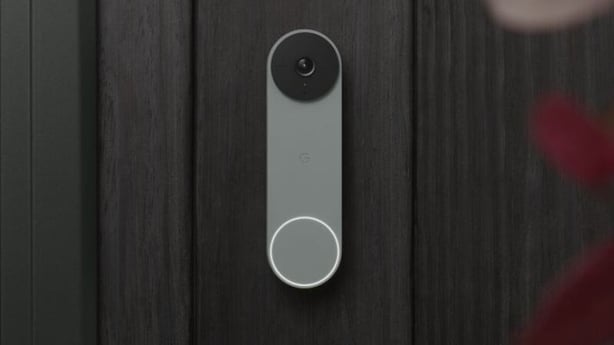 Smart lights are a simple way you can make your house a bit more secure, but another smart device that's useful for that are smart doorbells.
These are the ones that have a camera attached, and send a notification to your phone when someone is at the door.
That means you can respond to a caller no matter where you are – and, depending on the camera, it might also act like a CCTV device that lets you watch back on the camera feed afterwards if there's something you want to check.
There are also regular, smart security cameras on the market – that you can monitor on your phone and save the video feed from.
But there are a load of other smart security devices out there for someone looking for them; for example, you can get window and door sensors that send you a notification if something is opened.
Besides security that's also a handy way of checking to see if you left a window open when you're out, for those times when you swear you closed it but just can't say for sure.
There are also smart smoke and carbon monoxide alarms that also send an alert to your phone, so you know if there's an issue even if you're out (or just out of earshot of the alarm)
A handy feature that comes with those devices is that you can also use the phone to silence your alarm – meaning you don't have to suffer through the noise when you've just burnt the toast.
What are the pitfalls people should bear in mind if they are making their homes smart?
First and foremost you have to keep privacy in mind – because as with anything "smart", any interaction you have with these devices is leaving a data trail.
You need to be confident that that's properly protected - and if you're not comfortable with the idea, then you're best to avoid it altogether.
The big brands like Google and in particular Apple do make a big deal around privacy and promising that it's protected. Generally it's in the interest of those firms to be as careful as possible, because there's huge reputational damage if they're caught out on this.
But you should tread carefully when it comes to less well-known brands, especially the cheaper stuff that you might find online, as some have been found to be unusually active in sending data too and from their company servers.
The cheaper devices also tend to give people more issues – be it bulbs burning out too quickly, or a regular failure to connect to the network.
Another risk with smart home tech is that the company goes bust, or just moves on to a new product, and stops supporting the one you have.
In a worst-case scenario that could leave you with a smart bulb that can only work in a 'dumb' way, or a piece of technology that simply no longer works.
Compatibility is also something you need to bear in mind.
Most devices play nice with Google's home control system, but not all do with Apple's, which can limit its functionality.
Thankfully that issue is beginning to come to an end, because there are new standards (called Thread and Matter) emerging that every manufacturer is on board with.
That should mean that, in the near future, any smart home device you buy will work well, no matter what other things you have set up in the house.
What about money – because it's not always about an upfront cost?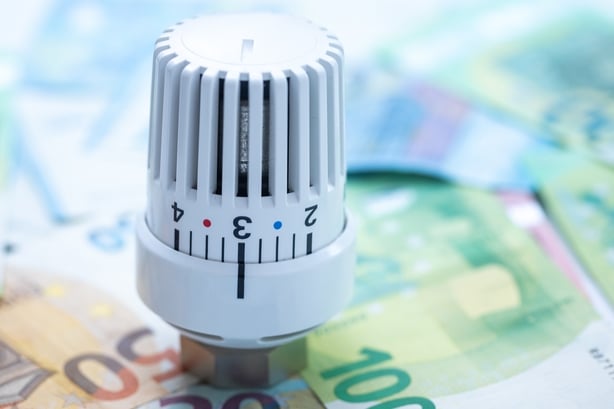 No, the cost can be on-going.
Of course if you're kitting out your whole house with bulbs and heater controls, it can come with a sizable upfront cost – but it may not end there.
That's because some smart home devices require subscription fees in order to get the most out of them.
That's particularly true in the security area – and with the smart cameras and doorbells.
You might find your doorbell has all sorts of features out of the box, like being able to watch back on videos from days or weeks ago, but after a trial period you get locked out unless you pay.
Ring is one of the most popular smart doorbells out there and it charges €4 a month, or €40 euro a year for its subscription, which lets people watch back on the camera's video feed from days or weeks ago.
Other smart doorbell makers offer the same service at no extra cost.
The same applies for heating – some offer remote control of a thermostat for free, others charge for the convenience.
So the thing to do is carefully check the product, see if there is a subscription service linked to it (and what it covers) and check what features you have access to if you're not paying a monthly fee.
From there you can decide whether it's worth getting, or whether you can find an alternative that offers the same features as part of the up-front price.