Following almost two years of rolling pandemic lockdowns, economies around the world finally began to return to some form of normality in early 2022.
In fact, the move back to normality happened at a faster pace than many expected – piling pressure on the struggling supply chains that were still recovering from the peak of the pandemic.
As a result, having slumped in the face of dwindling demand in 2020 and 2021, energy prices began to pick up once again.
Having started the year below $80, the price of a barrel of Brent crude breached the $100 threshold in mid-February – before settling back for what would prove to be a short-lived respite.
That's because, bubbling underneath the surface of a global economy emerging from Covid, was an ever-growing concern that Russia's increasing animosity towards its western neighbour was more than just sabre-rattling.
And so it proved to be.
Russia's invasion of Ukraine had a near immediate impact on energy markets.
Having sat just below $100 per barrel on the 23rd February, the price of Brent Crude had jumped to $118 a week later. By 8th March it had spiked to over $133 per barrel.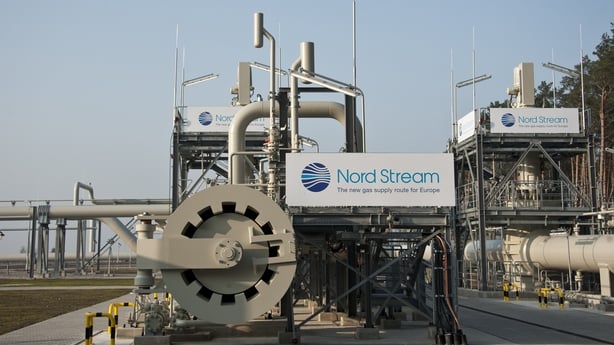 Meanwhile natural gas jumped from around €88 per megawatt hour on 23rd February to €165 a week later, and €227 by 7th March.
For businesses and consumers, the effect of that quickly became apparent.
Having averaged €1.67-1.77 per litre in February, motor fuel prices here quickly raced towards the €2 mark in early March.
Despite multiple price increases in 2021, the country's utilities began to increase their own charges in March, too. Some by close to 30%.
With similar spikes in prices happening across Europe, and the world, governments scrambled to get to grips with the problem.
In Ireland, the initial response took the form of an excise duty cut and a €200 energy rebate for households.
That ultimately proved to be just an opening foray, as the initial price shock settled into a full-blown crisis.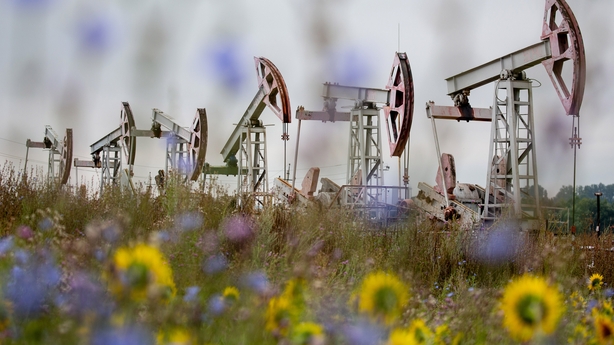 While the price of oil never quite returned to the peaks seen in early March, it did remain at an inflated level for a large portion of the year.
Gas prices, meanwhile, continued on their upward trajectory well into the second half of the year.
That was in part due to the response of Europe to Russia's invasion.
Germany was quick to suspend certification of the Nord Stream 2 pipeline – a connection that had once promised to boost the supply (and cut the cost) of Russian energy to western Europe.
And while EU leaders stopped short of sanctioning – or even banning – Russian energy, they did pledge to wean themselves off the supply as quickly as possible.
Ultimately, though, it was Russia that piled on the pressure – opting to slash the supply it sent via the original Nord Stream pipeline.
By June its supply to Europe was down 75%. In July the pipeline closed for 10 days, and in August it was shut-down completely.
Russia linked a return of supply with an end to the sanctions the EU had imposed on other parts of its economy. But the timing of the move sparked fears that Europe would face energy shortages once winter hit.
That culminated in wholesale gas hitting almost €340 per megawatt hour by late August – a 467% increase on its pre-war level.
It also meant more price increases for Irish users.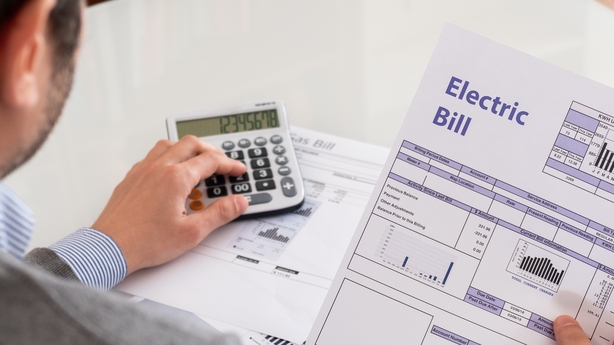 According to the Central Statistics Office, by November consumer electricity prices were 63.5% higher year-on-year.
Gas prices were up almost 89%.
And that level of price increase prompted calls for more action from Government – with Budget 2023 ultimately framed as a 'cost of living' package.
That included more energy rebates for consumers, and an extension of the fuel excise cut.
Meanwhile businesses were offered a hand through the Temporary Business Energy Support Scheme.
However these supports only served to soften the blow of higher prices, rather than undo it altogether.
It also failed to stop the contagion spreading to the rest of the economy.
Higher energy costs meant imports became more expensive. Farms had to spend more to feed and transport their animals. Manufacturers racked up higher bills when producing goods. Offices cost more to light and heat.
And all of this, ultimately, got passed on to consumers.
Rapidly rising consumer prices also led to an extra layer of pressure, as central banks leapt into action to try to reign in inflation.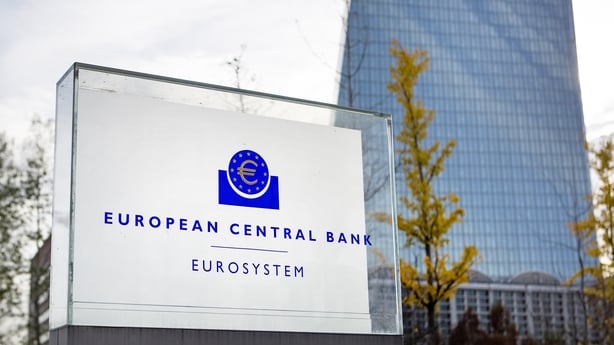 The European Central Bank raised interest rates from zero to 2% in a matter of months July, making borrowing more expensive for firms and households.
All of this together added to the upward pressure on wages that was already being seen in many sectors, creating extra cost concerns for some companies.
But there may be light at the end of this very difficult tunnel.
Having spiked again in June, oil prices have tumbled back to their pre-war levels, as expectations of a global slowdown prompted a decline in demand for the likes of petrol and diesel.
Meanwhile a concerted effort to fill Europe's gas storage capacity, coupled with a warmer-than-expected winter so far – has softened fears of blackouts in the region.
As a result, the price of gas has cratered too – undoing most of the gains it secured on foot of the war.
That's yet to transfer through to consumers, and predictions are a dangerous game.
However there is some hope that this will allow energy firms to at least begin to unwind some of their extraordinary price increases in early 2023.
For that to happen the fall in wholesale prices will need to continue, though, and the cold weather that has hit Europe towards the end of this year may undermine that.
And while it's a year away, the challenge of refilling Europe's gas storage in preparation for winter 2023 will also keep pressure on demand - even as the region moves towards the spring and summer.