Another three projects have been approved for funding as part of the Government's Disruptive Technologies Innovation Fund (DTIF).
The three awards will see €13.3m shared among the 11 partners involved, bringing investment in this call to over €53m across 14 projects.
The total allocation of DTIF funding to date has reached over €288 million, with over 57% of the funding awarded to project partners outside of Dublin.
"The latest projects being funded involve collaboration on exciting projects in the MedTech and Climate Action sectors," said Tánaiste and Minister for Enterprise, Trade and Employment, Leo Varadkar.
"These projects have the potential to significantly improve the quality of life for people with heart valve problems or leg ulcers, and to reduce the carbon footprint of livestock," he added.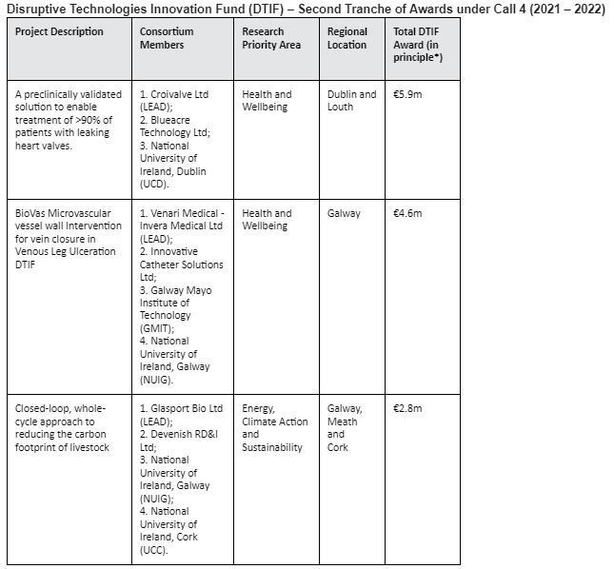 The Disruptive Technologies Innovation Fund (DTIF) is a €500 million fund established under the National Development Plan (NDP) in 2018.
The Department of Enterprise, Trade and Employment manages the DTIF with administrative support from Enterprise Ireland.
The purpose of the Fund is to drive collaboration between Ireland's world-class research base and industry as well as facilitating enterprises to compete directly for funding in support of the development and adoption of these technologies.