It's been a challenging time for households and businesses alike – following on from the Covid-induced struggles of the previous two years.
Despite that, there are hopes across many sectors that this Christmas period will be a "normal" one once again.
That means that it should be a bumper one for many firms.
Do retailers benefit from a Christmas bounce?
We're in what's often referred to by retailers as the "golden quarter" - the three months between October and December when they do a huge portion of their business.
We need your consent to load this rte-player contentWe use rte-player to manage extra content that can set cookies on your device and collect data about your activity. Please review their details and accept them to load the content.Manage Preferences
According to Retail Excellence, somewhere in the region of €5 billion will be spent in shops during December. That's out of a total annual retail spend of around €30 billion.
It means that one month represents almost 17% of the year's retail sales; but for many, especially this year, the Christmas shopping season starts long before December.
So if you extend the range to cover the end of November, and Black Friday, you're probably looking at the period representing somewhere north of 20% of the money a retailer takes in.
And for a sector that often works of fairly slim margins, it means that this time of year is make or break in terms of whether they turn a profit or not.
In fact one of the claimed (though disputed) origins of Black Friday is that the post-Thanksgiving sales were when American retailers went from being in the red to being in the black.
What kinds of shops do particularly well?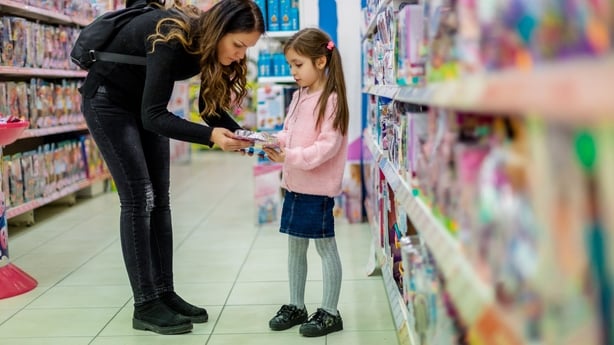 Unsurprisingly, toy shops do a huge amount of their business at this time of year.
Toy Industries of Europe - which is a kind of a pan-European lobby group for the toy industry - says that, in some countries, the Christmas period accounts for as much as 60% of their annual revenue.
But it's not just toys - pretty much any retailer that sells gift-able goods tends to do well this time of year.
That means it's an important time of the year for book publishers - and in turn book shops. Jewellery shops do well, as do department stores.
Pharmacies are another part of the retail sector that do very well at this time of year, because so many of them now offer hampers, gift-sets and perfume alongside medicine.
Clothing shops can do well too - though it's not a guarantee.
Those known for occasion wear are likely to do particularly well this year – that's a market that all but dried up for the past two Christmases because there was so little socialising, but it's likely to have bounced back for 2022.
What other types of business benefit at Christmas?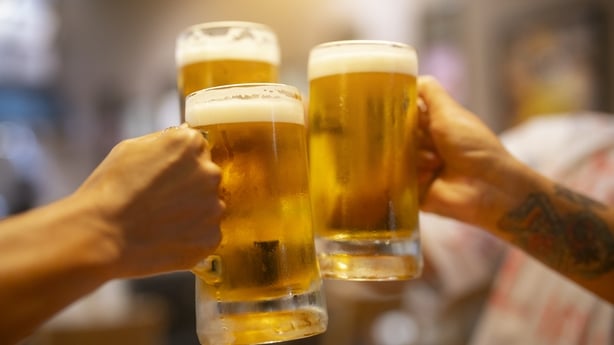 It's a good time of year for many parts of the services and hospitality sector. The country's pubs are an obvious example of that.
The Licensed Vintners Association say that December is by far the most important month for its members – with revenues typically being two to three times what they'd see in an average month.
With no Covid restrictions this year they're expecting sales to be back to where they were in 2019 – though, depending on where they're based, pubs will probably feel the benefit at different times.
In the country's urban areas, for example, the city centre pubs are likely to benefit in the first two or three weeks of December – as people head into town for work dos, or maybe pop in for a drink or a bite to eat after doing a bit of shopping.
But as we get closer to Christmas, it's the suburban pubs that start to see an up-tick in trade – as people still want to head out, but opt to stay a bit closer to home.
And that boom in trade will run all the way through to the New Year.
But the problem then is that, almost overnight, the trade switches from what is by far its best month, to what is without doubt its worst month.
A mixture of people being a bit strapped for cash after their festive excesses, maybe a few New Years' resolutions and plenty of Dry January pledges which makes for a lean January for pubs.
So it's a bit like an animal going into hibernation – they fill up in December in order to get through the barren patch that's yet to come.
It is a similar story for a lot of other retailers, though. January tends to be a quiet time in many parts of the domestic economy, and what shops are selling is often at a discount, so they're making less than they would have normally.
What about restaurants?
Christmas is definitely an important time for restaurants too though, like the pubs, they expect to be facing into a difficult start to the new year.
That's particularly true this year, given the current energy and cost of living crisis.
But the Restaurants Association of Ireland says it is seeing a pick in sales so far this Christmas season. It says this is particularly notable at the higher end of the market – with customers also trading up on extras like wine.
It's also seeing a bit more spending going onto the corporate credit card – up on 2019.
What about hotels?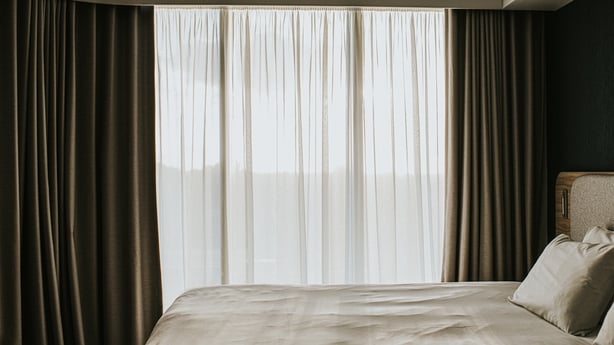 This time of year is a bit of a mixed bag for hotels because it's a pretty quiet period for their bread and butter of selling rooms.
According to stats from Fáilte Ireland, room occupancy in Irish hotels was just below 56% in December 2019 (the last 'normal' period of trade for the industry).
That compares to a room occupancy of around 87% in July and 89% in August of the same year – which would be at the peak of the Irish tourism season.
There are still tourists that come here in the latter part of the year.
The CSO said that there were more than one million arrivals in Ireland in the final quarter of 2019 who came here for holiday or recreational purposes.
But that's a lot less than we'd see in the middle of the year and those visitors tend to stick to the main urban areas and major tourist attractions.
Hotels in those kinds of areas would also benefit from a bit of domestic trade – maybe people coming to a city from a concert, or to meet friends, and deciding to stay the night rather than drive home.
But really the big benefit for hotels is in other areas.
Their restaurants and bars would see the same kind of pick-up that standalone operations do – and they'd also do well from Christmas events, like office parties and family gatherings.
And another revenue stream for them at this time of year is gift vouchers.
The Irish Hotels Federation said this is an increasingly important business for its members.
According to Blue Book, December 2021 represented 27% of their total annual revenue, with the same hoped for this year.
Are there businesses that are entirely dependent on Christmas?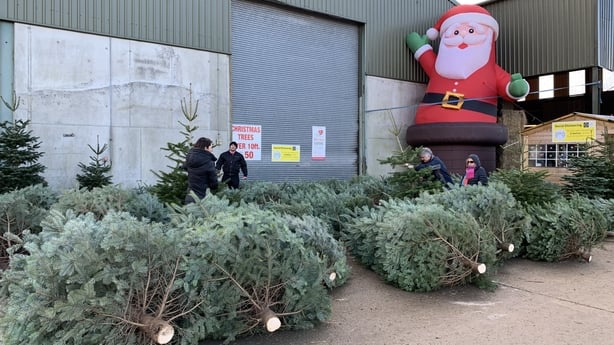 An obvious one is the country's Christmas tree growers.
Upwards of half a million Christmas trees are grown in Ireland each year – and the market is worth more than €21 million.
And lots of businesses benefit from that – not just the growers, but the resellers too. But for many Christmas tree growers it's their main, or maybe even their only, source of revenue.
That means they make their money over a six week period of the year – and then have to budget carefully for the other 46 weeks of the year.
And considering the fact that it can take more than a decade to grow a tree for sale, it means there's a lot of work and effort to cover before you get a return.
What about the businesses that don't do so well at this time of year…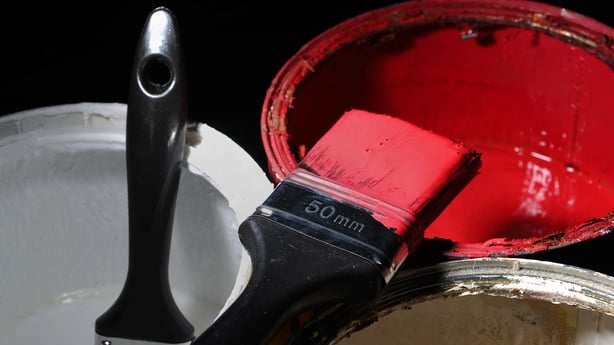 Well it may be true that it's a good time for retail – but while that is the case on average, it's not universally true.
Some retailers don't see a peak at this time of the year - and some see things go very quiet.
Furniture shops, for example, don't do much trade at this time of the year.
They may be busy fulfilling orders from customers – but they're purchases that would have been made weeks or months ago that are getting processed and fulfilled now.
There aren't too many people who decide that the week or two before Christmas is the time to get a new suite of furniture or a dining table.
Similarly, hardware sales and certain types of furnishing, like flooring, tend to do poorly at this time of year. Whatever about giving the house a bit of a freshen up, people probably aren't going to start any major jobs in the house unless they absolutely have to.
What other parts of the economy go quiet at this time of year?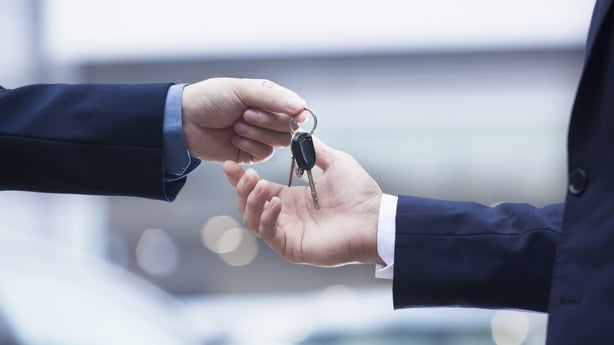 Similar to furniture and DIY – most kinds of so-called 'big ticket' purchases tend to cool off during December.
You're unlikely to go out looking for a new fridge or washing machine a week before Christmas – unless you've had a disaster with your old one.
Car sales tend to crater at this time of year, too.
Most sales still take place in January and July – so other months in the year tend to be quieter for dealerships, but it's really quiet in December. That's, in part, because anyone that is coming in to get a new car is probably going to put a deposit down on one with next year's reg.
If you look at stats from the Society of the Irish Motor Industry, just 387 cars were sold last December.
In December 2019 it was just 224 cars – that's less than 2% of the total sold in the entire year.
Similarly, things go very quiet in the property market, too. Though that might not be obvious if you look at the stats.
Looking at the Central Statistics Office's property price data, you can see that December 2021 and 2020 were the two busiest months for purchases in the past 12 years.
But what you're actually seeing there is a clearing of the decks before the year's end.
The purchases that are registered as sales in December were agreed weeks or even months before then, and then they had to go through all of the contractual back and forth before being made official.
And if you look at the first three months of the following year, you see purchases fall significantly – and they're the deals that were more likely to have been done in December.
For example, last December there were nearly 5,200 dwellings registered as sold – but in January it was half that. The figure kind of bounces around 2,500 to 3,500 for a few months, before picking back up into the summer.
You can see that in the mortgage approval figures from the Banking and Payments Federation Ireland too.
Things slow down a bit in December, but you have applications that started weeks before that get formal approval in the month.
Then January sees a big drop, because you don't have as many applications being started in the weeks before, and things start to pick up again from February on.