The Competition and Consumer Protection Commission has recalled 40,000 charger plugs following a consumer complaint.
The recall relates to a fast-charging plug with two USB ports for home use.
Laboratory testing of the product found that it failed to meet essential health and safety requirements and a full recall of the charger is now under way.
It said consumers who have purchased the 'Ultrapower JL-U561 Fast Charging Plug with Double USB Ports, Home Charger (2.4A)' should return it to the place of purchase for a full refund.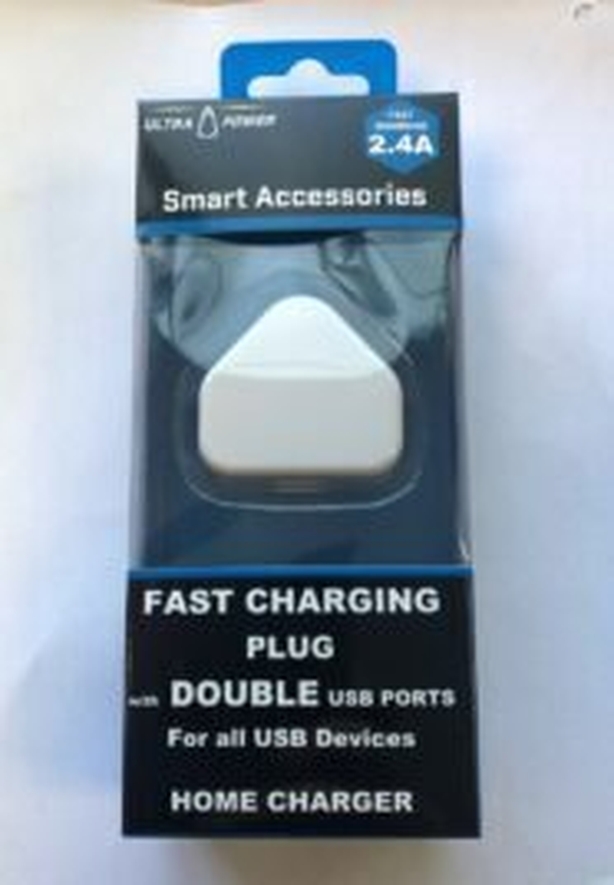 "We encourage any consumer who has safety concerns about a product to contact the CCPC," said Grainne Griffin, CCPC Director of Communications.
"This recall of 40,000 unsafe chargers came about as a result of a consumer complaint to the CCPC.
"Unsafe chargers can be extremely dangerous and can cause electric shock or overheat and catch fire," she added.
Ms Griffin said advised consumers to buy electrical products from a reputable retailer and check for a genuine CE mark.
Further details of the recall are available on the CCPC website.