An Post has launched a new digital stamp that can be purchased via the company's app.
Customers will receive a 12-digit unique alpha-numeric code, which they can then write onto their envelope or postcard where a traditional stamp would go.
Once the digital stamp code is created, An Post's letter sorting technology recognises it as a 'real live' stamp as it is processed for delivery.
A postal worker then scans the code just before the letter reaches its final destination and a delivery notification is sent to the sender via text or email.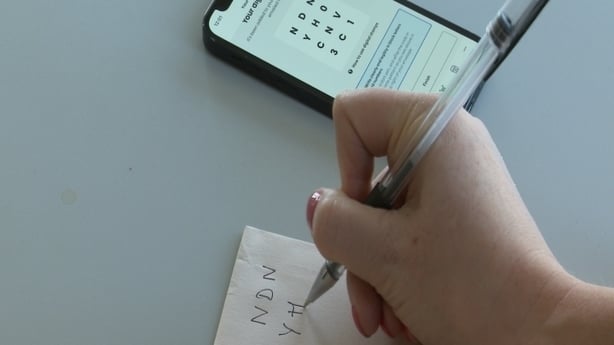 "Here we have a product that works for everyone; busy individuals who are time-poor and want to purchase stamps at a time and place that works for them; or last-minute senders, as well as SMEs and business owners who need to post at irregular hours and may not have stamps to hand," said Garrett Bridgeman, Managing Director, An Post Commerce.
We need your consent to load this rte-player contentWe use rte-player to manage extra content that can set cookies on your device and collect data about your activity. Please review their details and accept them to load the content.Manage Preferences
A digital stamp for a standard envelope is €2, which is more expensive than a traditional stamp.
"A digital stamp is €2 and a normal stamp is €1.25.
"The reason you are paying the extra is for the value added of getting a delivery notification upon delivery of your item," Mr Bridgeman said.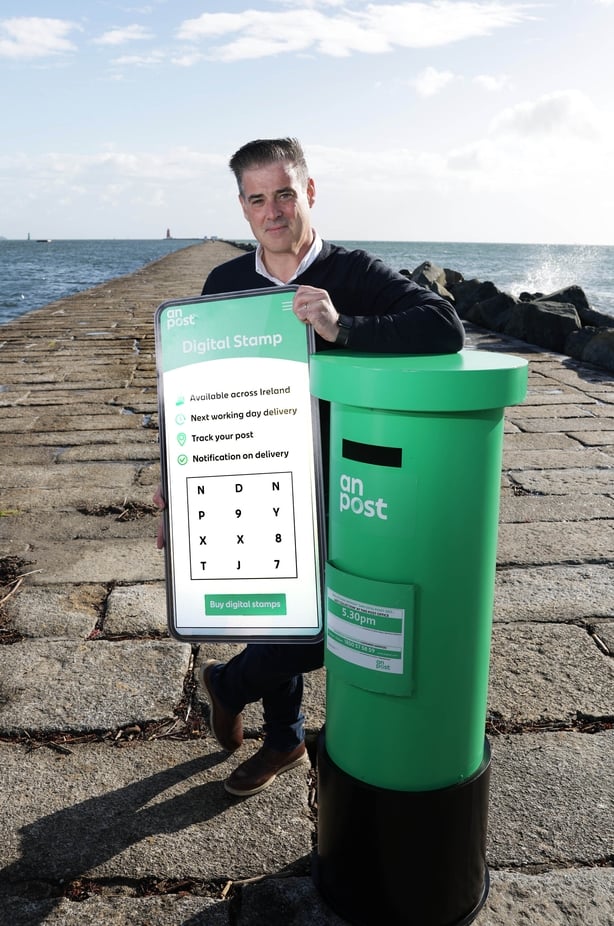 An Post said the digital stamp is its response to increased customer demand for easy-to-use, speedy, digitalised services to support them in their everyday lives.
The company says however that its new digital offerings will complement, rather than replace, existing postal services.
A digital stamp for large (A4) envelopes is also available priced €3.80 per stamp.
Right now, digital stamps can only be used for envelopes within the Republic of Ireland, but it is hoped that in the future the technology will be rolled out for packages and international mail.
The General Secretary of the Irish Postmasters Union said he has mixed feelings about the digital stamp, but it is a challenge that post offices will have to address.
Ned O'Hara said such a channel is likely to reduce and if there is a significant impact on post office business then the IPU will look for the Government to acknowledge this when it reviews investment in the post office network next year.
Speaking on RTÉ's Today with Claire Byrne, he said he thinks the move is aimed at a younger market and that older people will still go to their post office to buy stamps.