AIB has told the Committee on Finance, Public Expenditure and Reform later today that it under-appreciated the huge value that customers continue to attach to the presence of a fully-serviced local branch, when it decided to remove cash services from 70 branches earlier this year.
The bank has also pledged to retain its branch network which will provide all existing services and confirm that the changes proposed in July are "off the agenda".
In an opening statement delivered before TDs and Senators, the lender said it was proven wrong in the belief that a replacement service deal with An Post and its digital banking options were sufficient to meet customer needs and expectations.
"Though digital platforms are perfectly sufficient for much of our customer base, it is clear that many also want continued accessibility to cash, cheque and lodgement services as well as on-site support for larger and sometimes complicated transactions," the statement from CEO Colin Hunt said.
"We are witnessing a transformational shift towards an increasingly digital economy. We are in transition but, as I said at the launch of our Interim Results at the end of July, AIB moved way too far, way too fast in proposing to withdraw cash facilities from 70 of our branches."
"I hope that our prompt withdrawal of the plan and assurances that the status quo remains have fully quelled customers' anxiety," he added.
In July the bank was forced to do a U-turn and reverse its plans to turn 70 branches cashless three days after they were announced, following a strong negative reaction from customers and the wider public.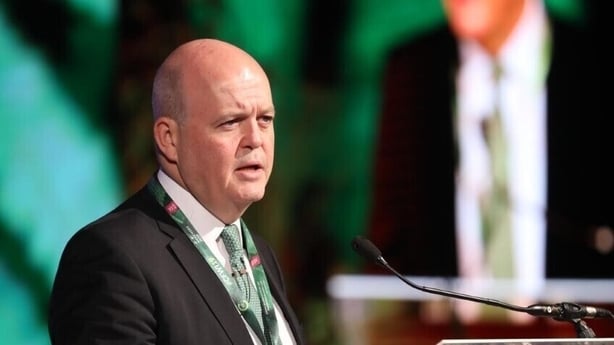 Mr Hunt told the committee that the bank acknowledges the alarm that caused and that it regrets it.
"AIB's original decision to remove cash and reshape its services in 70 branches was based on a genuine effort to future-proof the viability of our branch network, keeping our 170 branches open nationwide while ensuring that our customers could continue to access cash services in their communities through our expanded partnership with An Post.
"This, we believed, would provide a resilient, cost-sustainable network into the future as customers' banking requirement continue to develop and, in the process, generate revenue for An Post."
He outlined how the Covid pandemic has accelerated the decline in cash usage and visits to branches and triggered a dramatic increase in customer's adoption of digital services.
"In AIB's case, from 2019 to 2022, there was a 35.3% reduction in the number of customer transactions completed in our branches.
"Transactions volumes involving our tellers fell from 9.9 million in 2019 to a forecasted 5.8 million overall this year."
At the same time, daily digital interactions increased to 2.9 million compared to 35,000 customer branch visits, he said.
Addressing the committee, Mr Hunt said had the bank anticipated the reaction, the proposal would never have been made.
He said the reaction was unprecedented in the volume of customer complaints received and this made it abundantly clear to the bank very quickly that it would have to reverse course on the decision.
"I regret that we caused concern and alarm to our customers, I heard our customers loud and clear, with a volume that I have never heard before," he said.
He added that with the plan the bank was trying to remain embedded in the communities it serves, rather than reduce the number of branches it has.
"We heard the message, got it loud and clear, made the reversal and this is now settled business," Mr Hunt said.
Fine Gael TD, Neale Richmond, questioned the level of preparation that had gone into the decision, and wondered how similar mistakes would not arise in other areas.
Under questioning from Sinn Féin's finance spokesman, Pearse Doherty, Mr Hunt said the Minister for Finance's two nominees on the board were present at the board meeting where the decision was approved.
Mr Doherty also asked when the Department of Finance had first been told about the plans.
Mr Hunt said the department had received a board pack around a week in advance of the board meeting and that pack contained the agenda which included the proposal.
The CEO confirmed that no communication was received from the Minister for Finance or any of his officials between the time the pack was received and the announcement was made public.
Mr Hunt added that some AIB officials met with departmental officials on the Friday before the announcement was made to tell them that they were proposing to make the announcement the following Tuesday.
Mr Hunt said that to his knowledge, no issues were raised at that meeting.
"I wasn't seeking approval. This was a commerial decision on the part of the bank. We went through all the appropriate governance structures within the bank and we were giving advance notice the decision was coming," Mr Hunt said, when asked by Mr Doherty whether he was suprised by the reaction at a political level to the decision or did he feel he had approval.
Mr Hunt said he was subsequently contacted by a number of politicians about the issue, although the Minister for Finance did not contact him directly.
"But it was apparent that it was causing disquiet in Government circles," he added.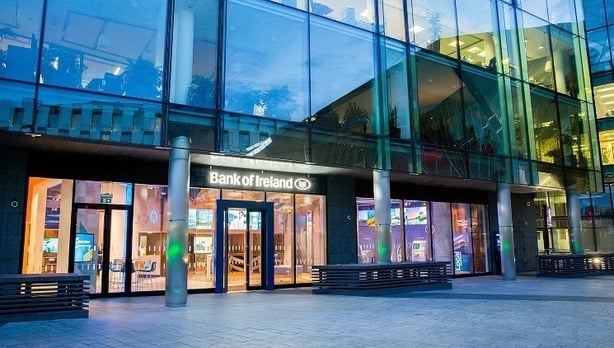 Meanwhile, Bank of Ireland has told the committee that it recognises the importance of cash services to customers and communities in all parts of Ireland and offers cash services at all its branches.
"Over 2022 and 2023, we will invest €13m in upgrades and improvements to this network," interim CEO, Gavin Kelly said in his opening statement.
However, he added that between 2017 and this year, in-branch transactions have fallen approximately 54%, and as a result it closed 88 branches last year.
"As we discussed with the Committee in March 2021, that decision was not taken lightly but reflected that we had reached a tipping point in customer preference between online and offline banking," Mr Kelly said.
Mr Kelly gave a commitment that the bank would continue to offer cash services as long as customers want it, but couldn't give a long-term commitment around keeping the branch network at current levels.
"I don't have a crystal ball here in front of us, but what I would say is that over the course of 2021 we looked at this and we did our analysis and I believe the network we have today is absolutely the correct size for our customers for the forseeable future," he said.
"I can't give you a commitment on what date or anything."
"From my perspective cash services is absolutely something that we will support and I will commit to as long as customers require cash services."
"The exact nature of that, at the moment, I don't see changing for the forseeable future. But I can't give you a commitment into the future about how that might change."
Permanent TSB also came before the committee and in a written opening statement provided to members in advance, it said it has no plans to make any changes to its current model of providing cash services to customers.
"Branches are a vital part of communities, the key to safeguarding their future is to give customers a reason to use them," CEO Eamonn Crowley wrote.
As part of its deal to buy part of Ulster Bank's loan book, Permanent TSB is also purchasing 25 branches belonging to the exiting bank.
"There's no doubt that retail banking in Ireland needs to evolve in line with customer needs, but in our view, that doesn't have to mean that branches should disappear, and our branch banking and in person support remains an essential part of our vision for Permanent TSB in the years ahead," Mr Crowley said.