Aer Lingus has reported an operating loss of €95 million for the first six months of the year, despite returning to profit in the second quarter.
The latest results from the airline show it recorded its first post-Covid profit of €15 million in the second quarter, as airlines returned to business in the aftermath of pandemic shutdowns.
Its operating loss narrowed to €95 million between January and June, down from €192 million during the same period last year.
Passenger revenue for the six month period reached €610 million, a significant improvement on the €33 million recorded during the first half of 2021.
Lynne Embleton, CEO of Aer Lingus said they are now operating at almost 90% of their 2019 capacity.
"We are seeing some good leisure demand, particularly in southern Europe and long-haul leisure - so we are building to having a good peak on leisure flying," she said on a conference call following the publication of their half year results.
The airline said it operated 99% of its scheduled flights in May and June, which it said "compares very favourably to the performance of other airline carriers."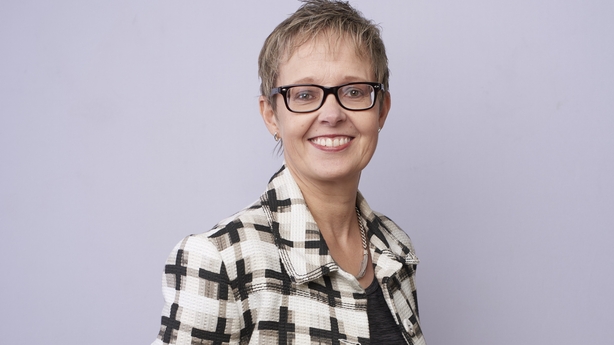 In terms of flight cancellations, Ms Embleton said Aer Lingus is experiencing "relatively low levels" of cancellations relative to other European carriers.
"We have no planned cancellations this weekend at all," she reassured.
"Where we have been seeing cancellations it has been 1-2% of our network, so very low numbers of cancellations compared to other European network carriers," she added.
Ms Embleton said they are trying to minimise cancellations across the network.
"Where we have had some short-term cancellations on leisure destinations, it is almost always the result of strikes at airports, not the airlines.
"Or indeed it has occasionally been last minute sickness due to the Covid spike that had in Ireland - but we have brought in some leased aircraft and crew just to give us that extra bit of cover to help us get all of our customers away on their holidays in time," she added.
Ms Embleton reiterated a point she made at the Oireachtas Committee on Transport earlier this week, when she said people turning up early for flights later in the day were competing with passengers dropping a bag for early morning departures.
"We think this is causing unnecessary congestion in the airports so we have customers trying to get an early flight that are in the same queue as customers travelling much later and causing congestion at check in and congestion at security," she said.
"If the airports are now confident in their own screening capability and their part of the airport system, then there is no reason for them to have these extended times in place," she added.
Today's figures show that the owner of Aer Lingus, IAG returned to profit for the first time since the start of the pandemic in the second quarter - although it reported an operating loss of €438 million for the six month period.
In the second quarter, it reported an operating profit before exceptional items €287 million.
In addition to Aer Lingus, IAG owns British Airways, Iberia and Vueling.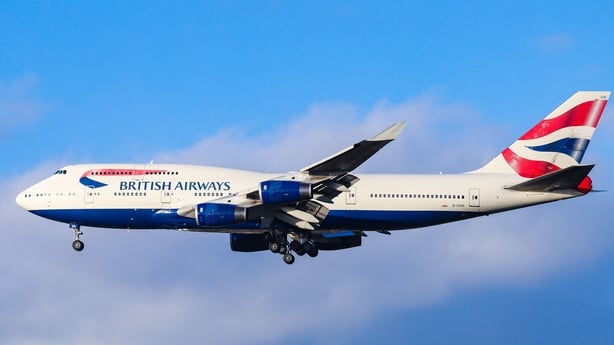 The figures show IAG was in a strong liquidity position at the end of June, with total liquidity increasing to €13.5 billion.
The company had committed and undrawn general and aircraft financing facilities of €4.3 billion, including an additional €200 million loan facility for Aer Lingus from the Ireland Strategic Investment Fund
Net debt at the end of June was down €688 million since the end of December 2021 to €10.1 billion, reflecting the seasonal benefit on cash of bookings for travel in the second half of the year.
Passenger capacity in the second quarter was 78% of 2019, up from 65% in the first quarter, driven primarily by IAG's key regions of European short haul (capacity 89% of 2019), North America (84%) and Latin America & Caribbean (81%).
It said passenger unit revenue in the second quarter increased by 6.4% compared to 2019, helping to offset lower capacity and higher fuel costs, driven by passenger revenue yield 10.6% higher than in 2019.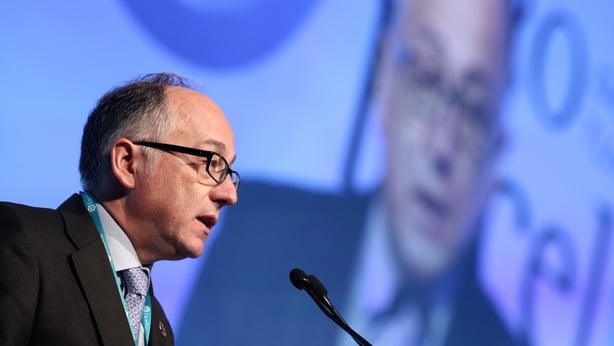 Luis Gallego, IAG Chief Executive Officer, said, today's results supports its outlook for a full year operating profit.
"Our performance reflected a significant increase in capacity, load factor and yield compared to the first quarter," he said.
"Premium leisure remains strong while business travel continues a steady recovery in all airlines.
"Iberia and Vueling were the best performing carriers within the Group. The Spanish domestic market and routes to Latin America continued to lead the recovery with demand exceeding 2019 levels last month.
"Forward bookings show sustained strength and North Atlantic demand continues to grow following the lifting of the US," Mr Gallego said.