Riot Games is set to create 120 jobs at its new Remote Broadcast Centre (RBC) in Swords in Dublin, which opens today.
Named 'Project Stryker', the centre is one of three planned facilities by the esports giant around the world.
The gaming company, which is headquartered in Los Angeles, employs 3,000 people across 20 offices worldwide, including in Dublin where it currently employs 165 people.
It said the new jobs will include roles across broadcast engineering, production, control crew and event production.
Riot Games first set up its EMEA headquarters in Ireland in 2010 and has grown over the past decade.
Until now, its main focus was on business operations, engineering, information security, publishing, live services and product development for its games.
The company's €18.5 million investment in the new centre at the former Wright Venue nightclub in Airside, means it will now be able to produce six events simultaneously across production and audio rooms, bullpens and live stages.
It said the new facility will increase capacity for Riot's esports content and events, while also lowering operational costs.
Speaking on Morning Ireland, John Needham President of Esports at Riot Games explained the growing phenomenon of esports and how it works at Riot Games.
"A Riot Games we publish five games, and the core experience of these games is competition", he said.
"These games aren't intended for you to sit at home and play single player - you are part of a team and you compete against another team.
"We have created a professional layer on top of the base game, where our top players compete in professional leagues around the world," he said.
"Then, we produce these big international events for our fans around the world," he added.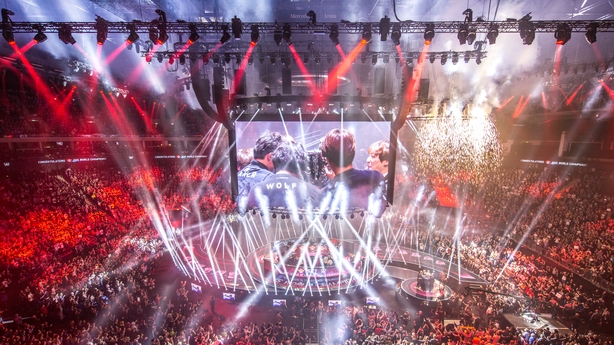 Mr Needham said the new Dublin centre has been three years in the making.
"Project Stryker has come a long way from a visionary concept three years in the making, to this incredible state-of-the-art creative space that further extends Riot's footprint in the city and showcases the deep ties to entertainment and innovation found in Dublin," he said.
"We could not have selected a better location for our European headquarters for Project Stryker," he added.
Mr Needham said they have built the new facility in partnership with Amazon Web Services.
"You are able to access this infrastructure from anywhere in the world, so this is a very efficient way for us to produce our broadcasts because all of our 12 regions that have esports teams will have access to this facility.
"The biggest and most important thing about the facility is that we have incorporated absolute cutting edge technology.
"At Riot Games, we typically use augmented reality and other technologies to try to thrill and delight our fans so we will have all of those types of technologies incorporated in this centre," he added.
The company said the Dublin RBC of Project Stryker will be a central broadcasting hub for both regional and global live esports productions such as League of Legends, VALORANT, and Wild Rift.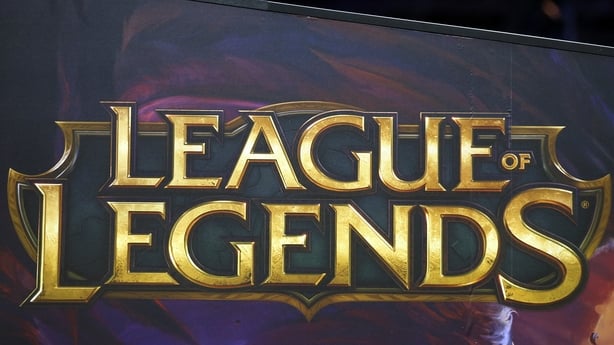 It said broadcast feeds from live esports competitions happening around the world can be sent to the Dublin RBC where the content is produced, broadcast, and distributed in multiple languages.
The esport's industry is expanding rapidly with current projections that the sector will hit almost €1.7 billion in 2022.
Mr Needham said Riot Games has over 145 million esports fans.
"Last year we held a world championship for League of Legends where we had over 72 million people simultaneously watching the event from around the world.
"We averaged over 30 million viewers every minute of the broadcast for that competition," he added.
Allyson Gormley, General Manager, Project Stryker said there has been "tremendous" growth in esports in recent years - and she said the sector requires a similar level of "skills, commitment, and dedication" to what one could call "traditional sports."
"The entertainment value, the opportunity for connection and to be part of something bigger are among the primary factors driving the popularity of esports," she added.
"Dublin is now at the forefront of a new frontier and the team will be part of an exciting new chapter in live broadcasting."