The two largest shareholders in the company responsible for rolling out the National Broadband Plan (NBP) have agreed a deal to sell their stake in the firm to a Spanish based investment manager.
Asterion Industrial Partners is to purchase an 80% shareholding in National Broadband Ireland (NBI) that is currently owned by Oak Hill Advisors and Twin Point Capital, as well as certain minority shareholders.
Chairman of NBI, David McCourt, will continue to control part of NBI through his Granahan McCourt Capital vehicle which owns 6%, while another existing shareholder, Tetrad Corporation will remain a 13% shareholder, with NBI management owning the balance.
The existing management team, led by CEO Peter Hendrick, are to remain in place.
"In Asterion, we welcome a hugely respected partner with decades of experience in telecoms infrastructure that will not only help us deliver on this extremely ambitious project, but also bring long term commitment to Ireland, which has always been our stated aim," said Mr McCourt.
Madrid headquartered Asterion is described as a pan European long-term infrastructure investment manager, with significant experience of the telecoms sector.
Details of the price being paid by it for Oak Hill's 49% stake and the 25% owned by Twin Point Capital have not been disclosed.
The proposed deal remains subject to Government and regulatory approval and is expected to close in the autumn.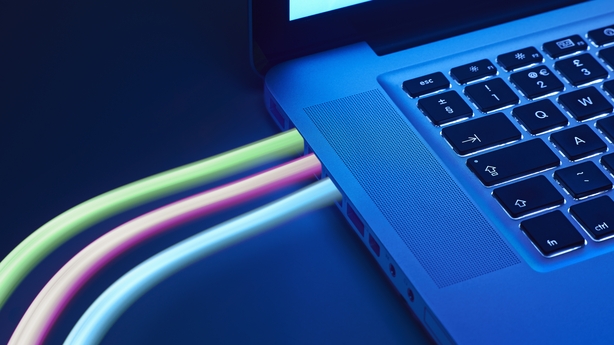 "We are delighted to partner with Granahan McCourt and continue to invest in the development of rural fibre infrastructure with NBI, in one of the most ambitious fibre rollouts in the world, providing access to rural, long term and futureproofed connectivity in Ireland," said Winnie Wutte, founding partner of Asterion.
"We are also excited and committed to the opportunity of creating a centre of excellence in Ireland in partnership with Granahan McCourt to open up tremendous long-term opportunities in the Irish market and further cement its leadership position in the provision of a gigabit society."
It had previously been reported that NBI was seeking new financial backers with long-term investment horizons to replace early-stage investors.
The development follows a period of intense scrutiny of the ownership and control structure of NBI in recent months and years.
The change of ownership structure will not involve any alterations to the existing commitments given by NBI around the rollout of the plan or the costs to the State.
NBI is currently in the process of delivering high speed broadband to 559,000 premises around the country that don't have it.
Its rollout schedule was delayed as a result of the pandemic.
So far 63,662 premises have been passed by the NBP, with 15,057 of those connected.
A further 335,995 have been surveyed, with designs completed on 313,672 and 199,303 under construction or constructed.