Approvals of new investments and job creation by foreign multinationals in Ireland reached record levels in the first half of the year, new data from IDA Ireland shows today.
The news comes as the inward investment agency announced that chief executive Martin Shanahan is to step down in the coming months.
The IDA's mid-year results show that between January and the end of June this year 155 additional investments were pledged, up 9% on the same period last year and 10% above that recorded pre-pandemic in 2019.
Of these, 73 were from new name companies setting up operations in Ireland for the first time and a similar number located in regional parts of the country.
18,000 new jobs were approved for creation by these companies, a jump of 44% compared to the first half of 2021 and a third higher than the pre-pandemic period.
"These are very strong half year results achieved against a backdrop of a global pandemic, Brexit, considerable geo-political uncertainty globally, inflationary pressures, supply chain challenges, climate change and energy issues and, since the start of the year, Russia's invasion of Ukraine," IDA chief executive Martin Shanahan said.
We need your consent to load this rte-player contentWe use rte-player to manage extra content that can set cookies on your device and collect data about your activity. Please review their details and accept them to load the content.Manage Preferences
"It shows the endurance and strength of the FDI (Foreign Direct Investment) sector with 155 investments approved so far this year compared to 142 for the same period in 2021," Mr Shanahan said.
"The associated employment potential is up significantly, at over 18,000, compared to over 12,530 in H1 2021," he added.
However, IDA Ireland has warned that foreign direct investment globally stalled during the first three months of the year, caused by the Russian invasion of Ukraine, inflation and other developments.
Despite this, the agency claims the outlook for the period from July to December remains relatively positive for Ireland.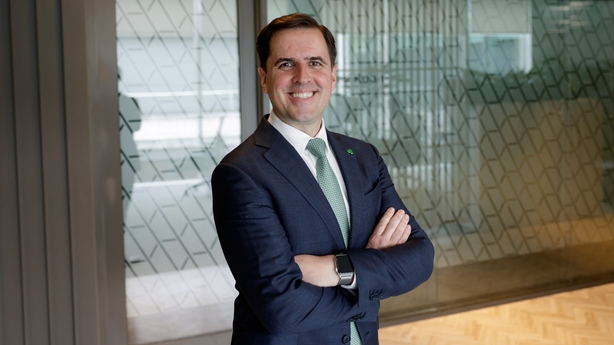 "Threats remain from a resurgence of Covid-19, the high level of risk and uncertainty in global markets, despite improvements in the global outlook," said Mr Shanahan.
"Volatile markets, the future trajectory of the Russia-Ukraine war, inflation and monetary policy, ongoing disruption to global supply chains, UK-EU tensions and geopolitical developments are adding to the uncertainty in the global FDI environment," he cautioned.
He added that while Ireland's value proposition as a place to do business remains compelling, future success will be dependent on enhancements to the "carrying capacity" of the economy.
Mr Shanahan highlighted key areas including planning, housing, energy, water and wider infrastructure, as well as availability of talent and management of costs as important factors that need attention.
Tánaiste and Minister for Enterprise, Trade and Employment Leo Varadkar described the IDA's first half results as incredible in the context of what has happened in recent years.
"Given everything that's happened over the last few years, that really is remarkable. It's showing no sign of slowing down," Mr Varadkar said.
"We should never forget that the jobs and revenue created by multinationals helped to keep us out of recession when the pandemic hit and are now giving us the financial firepower to ease the cost of living crisis and avoid recession once again," he said.
Among the largest investment announced in the first half of the year were €12 billion from Intel, a new campus building at Apple in Cork capable of accommodating 1,300 staff and 1,000 new jobs at TikTok and Workday.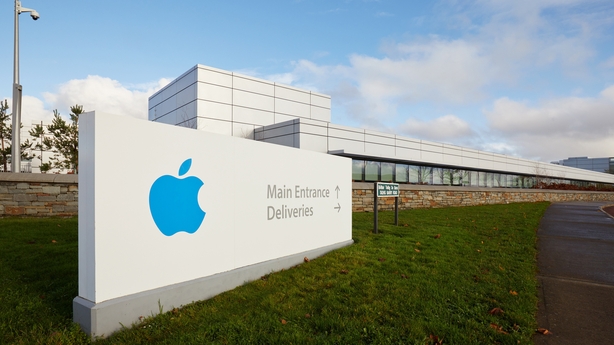 Other investments include Merck in Cork, Citi in Dublin, MarketStar in Dublin, Lilly in Limerick, Boston Scientific in Galway, Analog Devices in Limerick, VMware in Dublin, Janssen in Cork, Astra Zeneca in Dublin, Ultra Clean Holdings in Cavan, Johnson & Johnston in Galway and Limerick, Okta in Dublin, Three Ireland in Limerick, Remitly Global in Cork, Signify Health in Galway, Udemy in Dublin, Supermetrics in Dublin, Gong in Dublin, Waystone in Cashel, Horizon Therapeutics in Dublin and Waterford, Legato Health Technologies in Limerick, MGS Manufacturing in Kildare, Amcor in Sligo, Concentrix and Zinkworks in Letterkenny, Biometrics in Galway, Advantio in Sligo, Du Point in Atholone and Nikon Precision Europe in Kildare
The IDA also published its annual report for 2021 today which shows that foreign direct investment contributed to 72% of export sales, 70% of corporation tax, and direct expenditure on pay, materials and services totalling €27.9 billion.
Separately, IDA Ireland said Mr Shanahan had advised the board of his intention to step down from the role of chief executive on a date to be agreed early next year.
He has been in the position since 2014 and has guided the organisation and Ireland's inward investment strategy through the economic recovery, Brexit, corporation tax changes, the pandemic and other challenges.
A process to find a replacement for Mr Shanahan is to begin in due course, the IDA said.
Chairman Frank Ryan paid tribute to Mr Shanahan, saying he had served IDA and the country with distinction.
"During Martin's tenure since his appointment in 2014, the number of multinational operations in Ireland increased from 1,098 to 1,691 (54% increase) and the number of direct jobs within the IDA client portfolio has risen from 161,112 to 275,384 (71% increase) and the economic contribution of FDI in Ireland has increased significantly," Mr Ryan said.
Mr Shanahan said it had been a huge privilege to lead the organisation which has continued to reinvent itself for over seven decades.
"I hope that I have added something to that history over this period," he said.
"I look forward to engaging in new opportunities in due course," he added.
Martin Shanahan has said that it is the right time for him to step down as IDA chief executive and to hand the baton over to a new leadership.
Speaking to the News at One, Mr Shanahan said that the world is ever changing, but the IDA has weathered all of those storms
He said the agency continually looks at strategy and this will be looked at it at the end of the year or start of next year.
This partly informed his decision to step down, so the new CEO to put their own stamp on the organisation.
Mr Shanahan said Ireland's offering seems extremely positive in investors eyes, but he added that it is a very competitive environment and there are lots of economic headwinds.
Despite the issues of inflation, interest rates increasing, supply chain shortages and geopolitical issues, the stability and consistency that Ireland offers is finding favour with investors. he said.
On jobs in the regions, he said that the country is in a much better place than when he role up the role of CEO eight years ago, but there is still work to be done in this area.
He said there are still counties where he would like to see more investment going into, but added that there has been a sea change in investment in lands and property solutions for investors in regional locations and that has helped move conversations on with investors.
He said that the IDA has a target of 400 investments which runs to 2024 and it is currently ahead of that target.