Your weekly shop is getting more expensive, with a new estimate from Eurostat suggesting consumer prices rose here by 8.2% in the year to the end of May.
That translates into hundreds of euro more that households have to spend each year just to keep their fridge, freezer and cupboard stocked.
But not all price rises are equal, and a myriad of factors affect different products in different ways.
To help make sense of what's going on, we've taken a closer look at a selection of everyday grocery item.
Each one has seen significant price increases, but each one has a different story to tell as to the reasons why.
In this piece, we'll look at toilet paper prices.
What's happening with toilet paper prices?
We need your consent to load this rte-player contentWe use rte-player to manage extra content that can set cookies on your device and collect data about your activity. Please review their details and accept them to load the content.Manage Preferences
Adam Maguire talks about rising toilet paper prices on RTÉ Radio 1's Today with Claire Byrne
The size of the change will differ from brand to brand and shop to shop, but toilet paper prices are undoubtedly rising.
Figures from NeilsenIQ say toilet paper prices rose by 15.6% in the year to May – which is way above the general increase in the price of consumer goods.
But making matters more complicated for consumers is the fact that toilet paper is regularly one of those things that is on special offer in a shop – so you buy a big multipack at a discount rather than buying a small packet.
And what happens when retailers start to feel upward price pressure is they tend to stop putting these products on discount.
So that means that the consumer is suddenly having to pay full price – and maybe a now inflated full price – which means that the increase feels much worse than it actually is.
And unfortunately, like so many things, there's probably more pain coming.
Kimberly Clark, the company that makes Andrex and Kleenex, says it's going to start pushing through a 'mid-to-high single-digit percentage' increase – next month. Meanwhile Essity, which owns the Cushelle brand, said earlier this year that it too was going to have to start raising prices on its products.
What's causing it?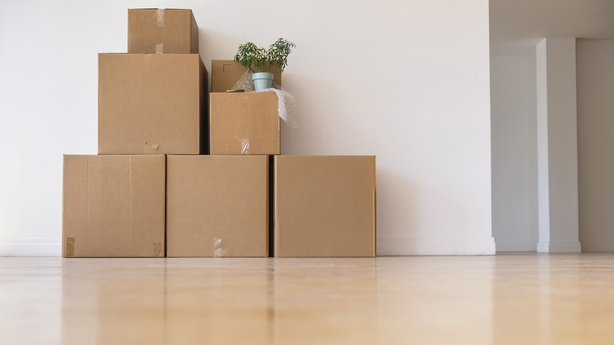 Companies around the world are trying hard to make their products more sustainable, and one way they can do that is to reduce the amount of plastic or styrofoam they use in the packaging.
And that's led many to switch their packaging over to paper and cardboard; it's easier to recycle, it doesn't leech harmful chemicals and at the end of its life, unlike plastic, it biodegrades.
At the same time the pandemic has also led us to do more online shopping – which means a lot more demand for carboard boxes and packaging for all of those goods.
And all of that has pushed up the price of pulp, which is the raw material paper and cardboard are made from. It's been rising steadily since around 2017 – but it's really jumped in recent months.
The price per tonne jumped from just over $600 in September to more than $900 last month – so a 50% increase in a very short space of time.
And the big problem for consumers is that pulp is also used to make household products like toilet paper – so it's gotten swept up in this huge, unrelated price spike.
What else is affected by this?
So many products – because unfortunately economies like ours have gotten very used to relying on unsustainable ingredients, harmful chemicals and plastics for many of our goods.
This isn't just about cheap products either – luxury brands have just as much work to do too.
As a result, we're also seeing the likes of cosmetic and beauty brands reformulate products to remove things like microplastics and palm oil – which is good. But they were often in there for a reason, not least because they were the cheapest option – so replacing them costs too.
When it comes specifically to paper prices, anything else tissue-like – such as kitchen roll, nappies, tampons – are all impacted in the same way.

So too is anything paper or card-based – which means that all the packaging that's on our products is costing more to produce.
And there's another, related pressure at play. That's on the price of wood, which of course is where the pulp comes from the first place.
The CSO's Wholesale Price Index, which tracks what companies are paying for goods, shows a near 38% rise in the cost of wood and wood products in the year to April.
Some reports say certain price increases were even higher than that.
And when you think about the various things we use wood for - fencing in your garden, furniture, sporting equipment – all of those things get more expensive as a consequence.
That's not to mention construction – which means it pushes up the already high cost of building.