When a business exits the Irish market, it is never usually a good sign.
Iberdrola's announcement that it plans to cease offering gas and electricity here is a signal of a wide and growing set of complex problems such providers now face.
As we are all too aware by now, wholesale energy prices have been soaring for the past few months and the reasons are well rehearsed.
They were already under pressure at the end of last year and start of this year, as the Covid-19 pandemic began to loosen its grip and demand increased rapidly.
But then the war in Ukraine triggered a supply side shock, forcing energy companies to source oil, gas and other fuels from suppliers other than those in Russia.
Oil prices are now as a result six times higher than they were in the trough of the pandemic in early 2020 and natural gas prices are up over five times what they were at that time.
For any energy company selling electricity made from those or other fossil fuel-based commodities, or indeed supplying natural gas into homes and businesses, that's created a problem.
Some were large and profitable enough to absorb a portion of the additional cost.
But all have ultimately had to pass on much of it directly to their customers – hence the much higher bills we've all been receiving.
It has also had the effect of squeezing the companies' profit margins.
Such is the scale and the level to which they are embedded in the market, the large energy providers here have had little choice but to suck it up.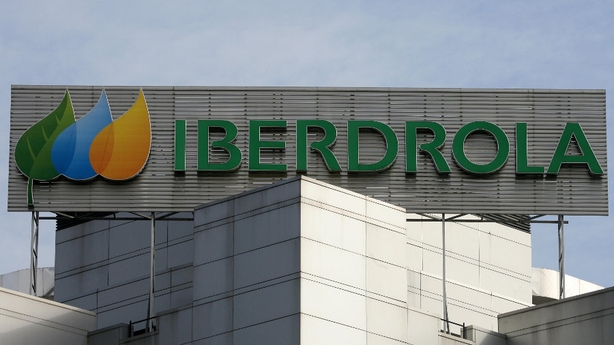 But for smaller ones who may have modest customer bases, few staff and are making very little money, there is the option of upping sticks and withdrawing from the market.
That is exactly what Iberdrola has now decided to do.
It said that a strategic review had found that "market conditions and pricing – exacerbated in recent months with the unprecedented increase in global wholesale energy costs – were a barrier to the planned commercial growth and ambitions for the business..."
In other words, it is not making much money, and given the dynamics of the global energy market and the competition it is facing here, it is cutting its losses after three years of trying and getting out.
It leaves behind around 30,000 customers who will be automatically transferred to Electric Ireland and Bord Gais Energy for gas and electricity respectively, without any disruption to supply.
Other energy companies exiting Ireland
Iberdrola isn't the first energy company to reach such a conclusion about the Irish retail market in recent months.
In January, another new electricity provider, Bright Energy, announced that it was exiting following a strategic review.
The firm, which had only launched in the summer of 2020, blamed increases in prices on the wholesale energy market that it claimed were impacting its operations.
While another provider, Glow Power, has also ceased taking on new customers according to a notice poster on its website.
It has been a similar situation across the Irish Sea also, albeit for slightly different reasons.
There around 30 energy suppliers have either gone bust, or quit the market, since the beginning of 2021.
That's around half of what there was in 2018 wiped out in a matter of months.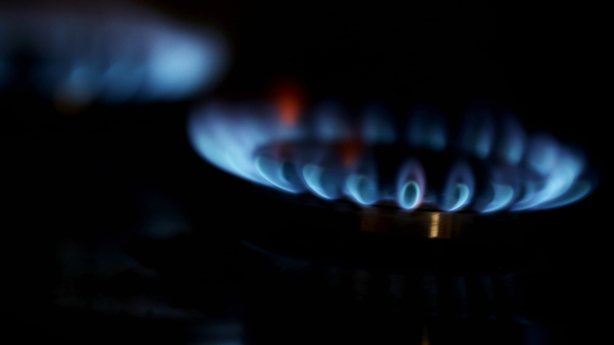 A complicating factor for British providers is that the regulator, Ofgem, sets a price cap that can be charged by electricity and gas providers to customers on standard tariffs.
In the last few months, the market dynamics described earlier have forced the cost of supply upwards towards that ceiling, throttling margins and making it unsustainable for many of the smaller providers to survive.
Of course, it being a much larger market, there are still many more providers for consumers to choose from in Britain than there are here.
"No wonder then that the Taoiseach is warning of "rocky territory" ahead when it comes to high energy prices"
Further exits 'can't be ruled out'
According to Bonkers.ie, at one point there were 14 supplies of gas and electricity in Ireland which it said is a huge number given the small size of the Irish market.
"So exits and consolidation were always likely," the switching provider said.
"Unfortunately, further exits from the Irish market can't be ruled out."
That prediction is based on the likelihood of energy prices at very least remaining high, or probably even rising further, in the months ahead.
Oil prices are now trading around $124 a barrel - their highest level since 9 March, which was not long after Russia invaded Ukraine causing turmoil in the energy markets.
In recent days they have peen pushed higher by the EU agreement on a partial Russian oil ban that will put even more pressure on the market, China lifting its Covid-19 restrictions leading to more demand and growing consumption in the US and Europe as the summer holiday driving season gets underway.
The leading oil producing nations also continue to squeeze production, exacerbating the problem.
As a result, more and more service stations here are now charging close to or over €2 a litre for diesel at the pumps, despite the cuts to excise duty by the Government.
And there's little sign of any respite coming from any corner.
No wonder then that the Taoiseach is warning of "rocky territory" ahead when it comes to high energy prices.