Tesco Ireland has announced an overall 10% pay increase for staff that covers 2021, 2022 and 2023.
The company said a 6% pay rise is effective from 1 April 2022, 2.5% of which will be backdated to April 2021.
A further 4% increase will be awarded from 1 April 2023.
"The pay award announced today follows recent investment in benefits including paid maternity, paternity and adoptive leave, and the introduction of a new industry leading pension plan, representing a total investment in pay and benefits of €40m," Tesco Ireland said.
The company says the pay award is additional to two years of discretionary colleague bonus payments of 2.5% for 2021 and 2% for 2022.
"I am pleased to be able to make this announcement for our colleagues at a challenging time for families with rising living costs," said Natasha Adams, CEO of Tesco Ireland.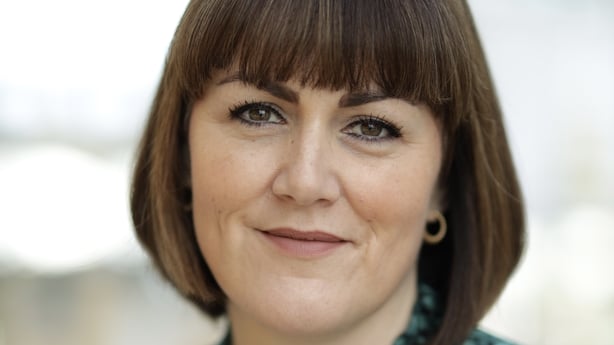 Ms Adams added that the pay award would provide certainty of pay and benefits for staff and secure the business and jobs in the years ahead.
Since July 2021, Tesco has engaged in discussions on retail pay and benefits with trade unions and colleague representatives including local discussions, attendance at the Workplace Relations Commission (WRC) and the Labour Court.
The trade union Mandate said that it noted the announcement by Tesco Ireland.
"We will now consult with our representatives and members over the coming days," said Jonathan Hogan, Mandate Assistant General Secretary.
Earlier this month, the Irish Congress of Trade Unions met to discuss pay increases for workers in the private sector.
Affiliate unions from sectors such as transport, aviation, construction, pharmaceutical and financial services gave updates on negotiations that are currently under way with individual employers.
In some cases, unions said progress on pay was being achieved through a variety of methods such as lump sum payments and bonuses, not just percentage increases.
In December, ICTU advised that private sector employees should seek pay rises of between 2.5% and 4.5% during 2022.
In February, those figures were revised upwards, due to rising inflation, with unions advised to seek increases in the range of 2.5% and 5.5%.