AIB has today reported a strong first quarter performance and announced the start of a share buyback programme for up to €91m.
The shares will be purchased on the open market but also from the state, which has a stake of just under 70% in the bank.
In a trading update today ahead of its AGM, AIB said its total income increased 4% on the back of its diversified income stream.
The bank has been granted competition clearance for the acquisition of Ulster Bank's corporate and commercial loans and is in exclusive talks for the acquisition of Ulster Bank's performing tracker mortgages.
AIB said its gross loans of €58.7 billion were up €0.3 billion in the three months from January to March. Performing loans of €55.7 billion were up €0.4 billion compared to the end of December.
The bank said that as it incorporates the phased migration of Ulster Bank corporate and commercial loans, it expects customer loans to grow by a high single digit percentage in 2022.
In today's trading update, AIB said the Irish mortgage market continued to perform strongly in the first quarter of 2022 with total drawdowns up 17% on the same time last year.
Its new mortgage lending in Ireland reached €0.8 billion in the quarter, up 58% and its highest first quarter new mortgage lending in three years. AIB said it has a market share of 32.2%.
The strong momentum is expected to continue for the rest of the year, the bank said.
It noted that green lending accounted for 22% of new lending while its green mortgage product represented 23% of new mortgage lending in Ireland.
Meanwhile, AIB said its non-performing loans decreased to €3.0 billion or 5.1% of gross loans - the lowest level since the global financial crisis. The bank said it remains on track to achieve its 3% target by 2023.
In today's trading update, AIB said that the reopening of the Irish economy led to an improvement in consumer and business sentiment and saw a 24% increase in new personal lending.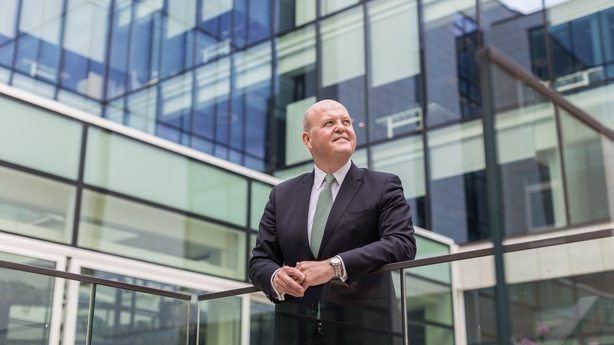 New lending to SMEs in Ireland was up 3% in the first quarter.
The bank said it has "negligible" direct credit exposure to Ukraine, Russia or Belarus.
"Notwithstanding heightened geopolitical risk and uncertainty internationally, the Irish economy remains strong," AIB's chief executive Colin Hunt said.
"While maintaining a focus on cost discipline, we continue to execute our strategy at pace, delivering both inorganic and organic growth," he said.
"We are conscious that higher prices are affecting our customers and we will continue to support them and the wider economy through the challenges ahead, just as we did during the pandemic," Colin Hunt said.
"We remain confident in our outlook and with each passing quarter, we are delivering on our strategic priorities as we build an ever more resilient and sustainable business in the interests of all our stakeholders," he added.
Colin Hunt said the start of the bank's buyback programme was a "positive development" that will enhance shareholder value for all investors.
"Additionally it will facilitate the repayment of funds invested into AIB on behalf of the Irish State, for which we are grateful," he said.
Finance Minister Paschal Donohoe confirmed today that he will participate in AIB's share buyback programme on a proportionate basis in order to avoid the State's percentage shareholding in AIB increasing from its current level of just under 70%.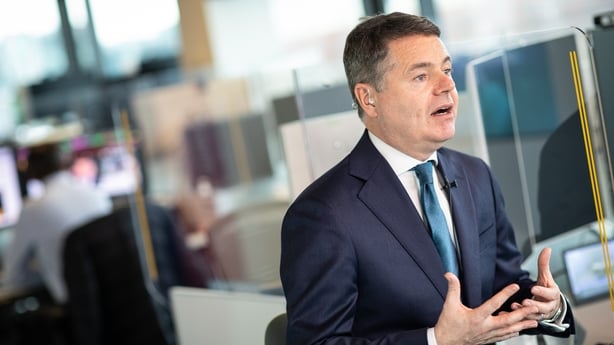 In a statement, the Minister said the directed buybacks are expected to take place on a daily basis using the relevant closing price, and the aggregate amount to be paid to the State is expected to be about €64m.
"Participating in this buyback programme on a proportionate basis is a positive step both for AIB and the State, as its largest shareholder, and will enable us to recover more money for citizens," Mr Donohoe said.
"When combined with the annual dividend, the State expects to receive a total of approximately €149m from the company, which will be returned to the exchequer and used for productive purposes," he added.
Shares in AIB moved higher in Dublin trade today.