The right to request flexible work arrangements is set to become a reality this year for Irish employees, with the Government due to implement the EU's Work Life Balance Directive.
The Minister for Children and Equality has said he will soon bring a 'work-life balance bill' before Cabinet with a view to having it passed before the Dáil's summer recess.
This will mean that employees who are also in a caring role, such as parents or carers, will have the right to request flexible work arrangements.
However, it is important to note that employers will not be under any obligation to grant the request.
We've been finding out what 'flexible' work actually means, and how it can benefit workers and employers.
What is flexible work?
When it comes to flexible work arrangements, there is no one-size-fits-all approach.
For some, flexible work arrangements allow them to take time off in the mornings and afternoons for school drop-offs and collections.
For others, it can mean having an extended lunch break to care for a loved one.
Karen O'Reilly is Founder of Employmum and Employflex, a HR firm that specialises in finding flexible roles for those looking for flexible work.
She said flexible work can also involve compressed hours, full-time with flexibility, annualised hours, job share, term time and part-time.
"Anything that isn't of a traditional nature of bums on seats between nine and five we would call flexible," she said.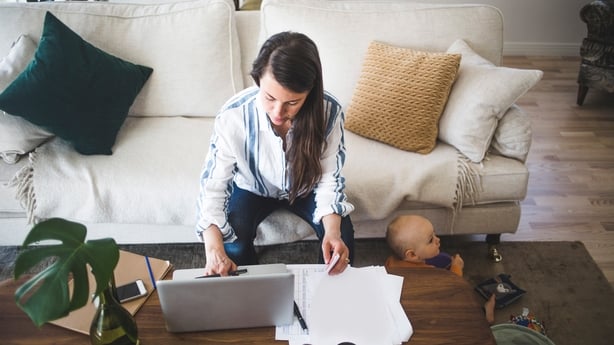 Is flexible work becoming more popular?
The Covid-19 pandemic forced many employees to adopt remote or hybrid work patterns, which fall under the category of flexible work.
Two years on, Ms O'Reilly said flexibility is now the number one priority for most people when searching for a job.
"It really is an employees' market at the moment," she said.
"It is a cliché that has been bandied about at the moment - but it is definitely true," she added.
Ms O'Reilly said many people are finding their current roles unsustainable, and are walking away from companies who have a "presenteeism" culture.
"People are more attracted to companies that are authentically offering flexible work.
"Companies like Bord Gáis and An Post are genuinely offering this, and I think other companies, whether they like it or not, will follow suit now because the market is dictating this," she said.
She said employers that are not authentic in their offering of flexible and remote work are going to be left behind.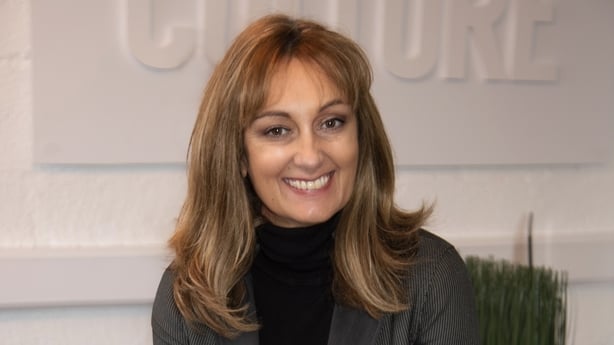 What impact can switching to flexible work have?
Back in 2020, Sandra Gilligan switched from a five-day week job with little flexibility, to a two-day week job with full flexibility.
"It is literally chalk and cheese to how our life was, as to how our life is now," she explained.
Sandra switched to a flexible work pattern after moving from Co Kildare to Co Clare with her husband and two children.
She now works remotely as a personal and marketing assistant for Cork-based Pinnaklo.
At her previous job, Ms Gilligan would leave the house at 7.30am and not get back until after 6pm.
Now, she couldn't imagine working full-time with two children under the age of two.
"I can't imagine going back to that life or inflicting that on my children - they don't realise that you have to go to work, you have to make money, you have to keep a roof over their head.
"They just know they're getting dragged out of bed at 7.30am and that they're not getting home until 6.30pm.
"It's made a huge difference to us, and our lives and I definitely think that the household is happier," she said.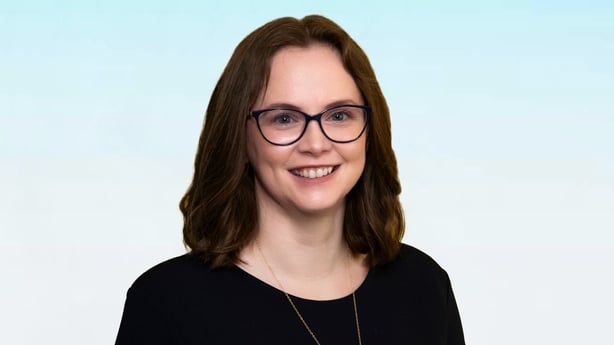 Ms Gilligan said the shorter working week has given her time to carry out life administration tasks during the week, which frees up the weekend for family time.
"Now the weekend is ours to spend as we choose.
"My children are small, so it is nice to be able to get out with them, take them swimming. I think the flexible role really lends itself to enjoying your weekends to the fullest," she said.
Ms Gilligan said she believes there is a perception out there that if you're working part-time or have a flexible work arrangement that you're not fully active in the workforce.
She said this is not the case.
"I find that when I am at work, I am more productive.
"I'm not distracted by the goings on of life or worrying about what happens if somebody comes home sick from crèche.
"Now I know that if something unforeseen arises, then I can just move my workload, deal with that and then go back and make up the time in the evening or the following day," she explained.
Legally, do we not already have the right to request flexible work arrangements?
When asked if employees in Ireland already have a right to request flexible work arrangements, Linda Hynes, Partner at law firm Lewis Silkin Ireland said: "Sort of, but not really."
Ms Hynes said while there is nothing stopping employees from requesting flexible work arrangements at present, employers are not generally obliged to grant them.
She said there is a code of practice in place since 2006 on how employers should manage requests for part-time work.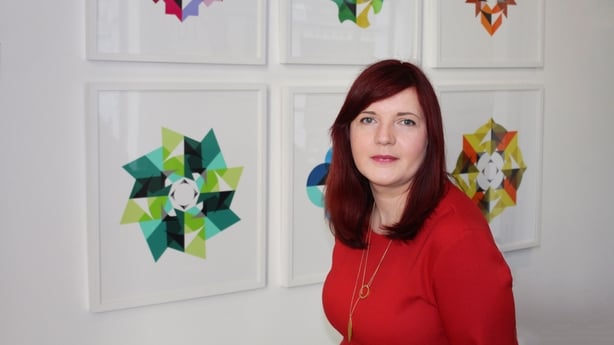 What else is included in the new EU directive?
Ms Hynes said the EU's Work Life Balance Directive is designed to modernise existing EU legal and policy frameworks to support a better work-life balance for parents and carers.
She said it is also hoped to encourage more equal sharing of parental leave between men and women and to improve the representation of women in the labour market.
Ms Hynes said the work-life balance bill is expected to be quite broad, potentially extending flexible working request rights beyond working parents and carers.
It is also expected to bring in a specific type of leave to provide five days unpaid leave for employees who have family members that require support with medical needs, such as attending hospital appointments.
"This is in additional to what is currently provided for under force majeure leave and carer's leave entitlements," Ms Hynes explained.
The bill is also expected to increase the entitlement for breastfeeding breaks from six months to two years.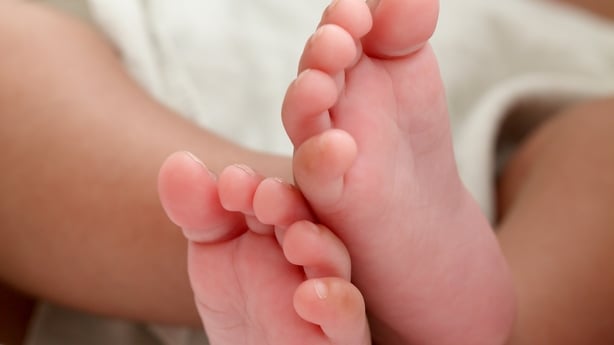 There are some other obligations in the directive that are not covered by Irish law and will be introduced by the new legislation.
This includes the right to two months paid non-transferable parental leave.
"While up to 26 weeks parental leave is currently available to all working parents in Ireland, it is unpaid leave," Ms Hynes said.
"In addition to parental leave, Irish parents are entitled to five weeks' parent's leave within two years of the birth or adoption of the child.
"While the employer is not obliged to pay the employee during this leave, the employee may be entitled to receive statutory parent's leave benefit.
"Some employers do offer paid parental leave periods and top up parent's leave payments for employees as part of their family friendly policies," she explained.
Ms Hynes said the State could address the question of two months' paid parental leave by topping up parents' benefit from five weeks to eight weeks.
Ireland is already compliant in many of the areas covered by the directive. For example, the directive requires ten working days paternity leave to be provided.
"Irish employees are already entitled to two weeks' paternity leave which must be taken within 26 weeks of the date of birth or adoption of a child," she said.
"Ireland also has significant parental leave, carer's leave and emergency leave provisions in place already that comply with the directive."
Is the right to request remote work the same as the right to flexible work?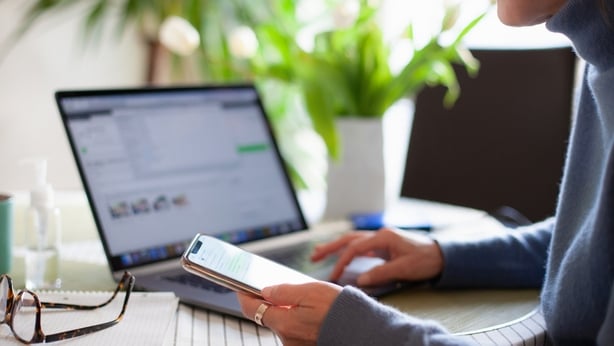 The General Scheme of the Right to Request Remote Working Bill was published in January 2022.
It provides a legal framework around which requesting, approving or refusing a request for remote work can be based.
However, Ms Hynes said the right to request remote working is not quite the same as the right to request flexible working arrangements.
"The EU Work Life Balance Directive envisages flexible working arrangement requests as including requests for flexible start and finish times, requests for compressed working weeks, requests for flexible working schedules at different times and requests for reduced hours," Ms Hynes said.
She also pointed out that the implementation of the Work Life Balance Directive is being managed by a different government department to the right to request remote work.
"Remote working is being managed by the Department of Enterprise, Trade and Employment.
"Implementing the Work Life Balance Directive falls to the Department of Children, Equality, Disability, Integration and Youth," she said.
How does Ireland compare to other countries when it comes to the right to request flexible work?
The right to flexible working varies across the globe.
The UK provides a right to request flexible working to all employees with 26 weeks' service.
France has a number of legislative rights around flexible working including that employees can request working hours reductions for family reasons and employers can only refuse request where there are objective operational reasons.
Are Irish businesses more open to flexible working following the pandemic?
Ms O'Reilly, of HR firm Employmum and Employflex, said there is an openness to the conversation that wasn't there pre-Covid from the employer.
"I suppose we have proven that we can do it and we can work productively and we can be trusted to get the work done," she said.
"Technology allows us to work from anywhere really and so the employers who are really embracing this at the moment, are the ones who are definitely gaining competitive advantage in the labour market," she added.
Ms O'Reilly said they are putting together a flexible work database, which will offer a "flexible place to work" accreditation to true, flexible employers.
"There is a ten-step plan companies will have to fulfill to be awarded a flexible work badge," she explained.
Ms O'Reilly said this will hopefully help candidates identify businesses offering flexible roles, and will encourage companies to up their game when it comes to offering flexible work arrangements.