EU and US sanctions forced many firms to end their Russian business links.
However the past two weeks have also seen many others committing to 'self-sanctions', with pledges to end or suspend operations in the country in response to Putin's war on Ukraine.
Energy giants BP and Shell were some of the first to move – with both now looking to ditch billions of dollars worth of investments in Russia.
Countless consumer brands have since followed, with big names like Apple, Nike and Coca-Cola suspending sales in Russia and retail giants like McDonalds, Starbucks and Ikea closing outlets there - for the time being at least.
In this case at least, these decisions probably came fairly easy to these companies.
"It has to be said, this is an extreme," said Padraig McKeon, communications consultant and lecturer at DCU. "The fundamental decisions don't get as clear-cut as what is happening with Russia at the moment."
That's not to say that acting is easy – especially if it involves closing outlets, letting go of staff and turning away from a source of revenue. But it comes in an era where companies are increasingly expected to take a stance on social and political issues, big and small.
"There is a backdrop globally around reputation that mightn't have existed 20 years ago, or even ten years ago," Padraig said. "Particularly among people in their teens and 20s, they have a very low threshold for any kind of economic support for any organisations that don't treat the world better.
"There is a significantly greater degree of expectation – and a greater expectation that companies will call what they see; the idea of the activist CEO has become a thing."
That comes as reputation has become a major focal point for companies – as it is seen as a critical tool in attracting and retaining customers.
"There's a strong link between the reputational health of an organisation and the business outcome," said Niamh Boyle, managing director of The Reputations Agency. "We know the public are ten times more likely to purchase from an organisation that has an excellent reputation than one that has a poor reputation."
Pressure from all sides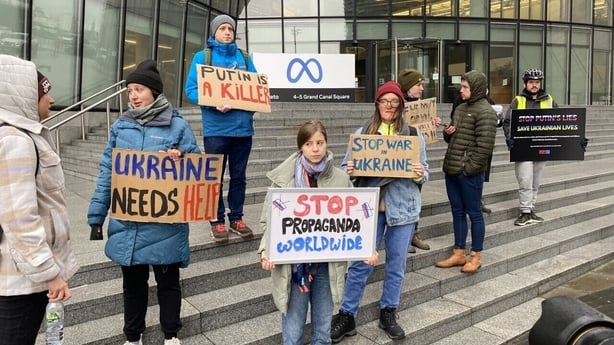 The internet has allowed the public to be far more informed and engaged around a company's behaviour than they were before – and that is informing their spending habits.

It's also made it easier for people to react to business practices they don't like – be it through boycotts, protests or other forms of activism.
But the pressure to do the right thing is not just coming from consumers – financial markets are increasingly demanding better ethical standards too.
"The increase of ethical investment, which has become much more marked in the past decade, is manifested in the function of ESG (Environment, Social and Governance) reporting," said Padraig. "For public companies or companies that have a public remit… it is incompatible with their obligations to society to be involved with any element of humanitarian abuse."
Ethical investment is far from a new phenomenon – its roots go all the way back to the Quakers and Methodists of the 18th Century.
However the number of funds focused on what goes on beyond a business's bottom line has grown dramatically in recent years, prompted in particular by the climate crisis.
Research from Morningstar last year suggested that the value of ESG funds could hit $53 billion by 2025 – at which point they would represent a third of all assets under management worldwide.
And as if pressure from the top and bottom was not enough, it's increasingly coming from within, too.
Multiple surveys by consultancy firms in recent years have found that the majority of employees now weigh up a company's values in the same way that they might consider the salary and other perks that are on offer.
"In this market it's really important for organisations to have strong reputations," said Niamh. "People want to work for organisations with strong reputations."
Duplicity's demise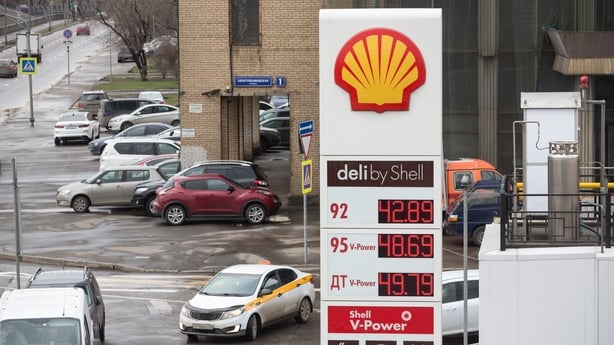 And with such significant scrutiny coming from investors, staff and consumers, companies no longer have the luxury of just keeping up appearances, either.
"There is no facade which you cannot now go behind, and that's the reality of the world we live in," said Padraig. "There would have been many, many facades in society in the past that you could not get behind, so you could present a front, but you cannot do that any more."
That new reality has been on display as recently as this week.
In the immediate wake of Russia's assault on Ukraine, Shell announced it would withdraw from the country - selling its stake in a joint investment with Gazprom as well as its share of a liquified gas plant in the country, while also ending its involvement with the now mothballed Nordstream 2 pipeline.
But just days later it quietly bought a consignment of Russian crude oil.
When the deal first became public Shell defended its actions – but it quickly abandoned the attempt to justify any ongoing dealings with the country.
"Our decision last week to purchase a cargo of Russian crude oil... was not the right one and we are sorry," said Shell's CEO Ben van Beurden in a statement.
At the same time, the company also gave greater detail on its withdrawal from Russia – including the immediate closure of its filling stations there – while also pledging to dedicate any remaining profits it would make in Russia to a fund for Ukrainians.
"You have to be very wary that you're not 'woke-washing'," said Niamh – a term used for a company that tries to present itself as ethical while continuing to engage in problematic business practices.
Morals vs Money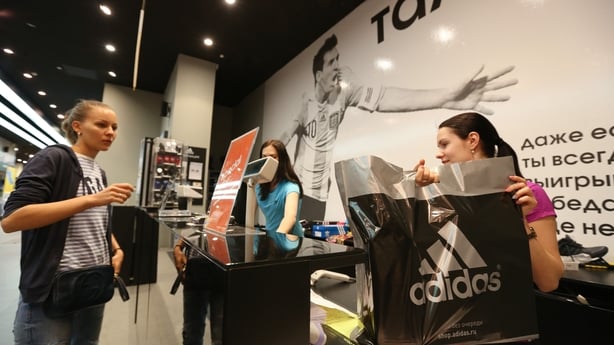 But while a decision may ultimately be ethically correct, the reality is it can often come at a significant up-front cost to a business.
Shell valued its Russian assets at $3 billion, while BP priced its exposure there at $25 billion.
In halting sales and closing stores, McDonalds, Coca-Cola and Adidas have all foregone revenue and, probably, profits from the country. The same will be true for any other firm that has decided to end, or even pause, its Russian trade in the past fortnight.
But companies have to balance that impact against the potential hit their businesses might take elsewhere if they fail to act.
"So say 5% of a company's revenue was coming from Russia, so coming out of there is going to have an immediate impact on revenue and profit," said Niamh. "But if they don't we could have a 10 or 15% drop in support and people's propensity to purchase their product rather than a competitor's.
"The reputational impact of each of those decisions is something that organisations have to pay close attention to."
Calculating the potential cost of inaction – or the wrong action – can be difficult. However Niamh says the starting point is understanding what a businesses stakeholders value most.
"If you understand the components of your reputation and which of those is at risk if you make the wrong decision, that helps," she said. "For example we know that, in the food retail sector, value for money and high quality are big drivers of reputation.
"But in the financial services sector the conduct of financial services organisations is far more important."
Overall, though, her research consistently finds that whether an organisation is seen as a positive influence on society is a leading factor in building a good reputation.
Right vs Reality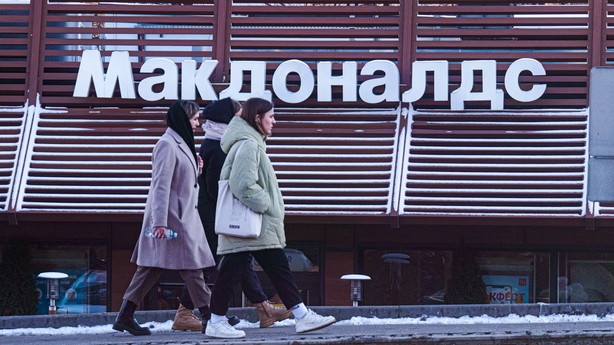 But even where what's 'right' is obvious, from an ethical and business point-of-view, putting that into practice can be complex.
For example, cutting off a stream of revenue, even for ethical reasons, may make it impossible for a company to meet investor or shareholder expectations in the short-term. They may need to figure out whether those stakeholders are comfortable with that.
The 'right' decision may have other ramifications, too, or could be weaponised by others with an agenda.
"You have to be careful with the choices and decisions you make and ensure you don't fling your organisation into the middle of a situation without thinking it out," says Niamh. "You have to ask 'what's our mission, is there a contradiction in what we're proposing to do or does it follow our clear sense of purpose?'."
McDonalds, for example, has tried to walk a fine line in its suspension of trade in Russia. Despite closing its outlets there, it announced it would continue to pay staff in the country.
This seems to be an attempt to express its opposition to Russian authorities, without punishing normal people who rely on jobs there to survive.
McDonalds will likely hope that the move also protects it from becoming a target of any anti-west sentiment in the country, while also keeping some goodwill alive for any return it might make in the future.
Having a clear vision of what the company prioritises can help with navigating these pitfalls and permutations.
It means that management know what is most important to them, and reduces the likelihood of stakeholders being surprised by the decision that is ultimately made.
"It sounds a bit twee, but it's down to values – it's down to what you as an organisation feel you stand for," said Padraig, who cites a piece by Paul A Argenti of Tuck School of Business at Dartmouth College, which sets out a framework for companies to decide when they should take a stance on a social issue.
"A lot of organisations will still start with 'who matters to us, and do they care?'," he says.