Home builder Cairn Homes said it closed a total of 1,120 new home sales last year which delivered total revenues of €424m.
This marked a 62% increase on the previous year when it sold a total of 743 new homes.
The company said its operating profit for 2021 jumped by 139% to €58.4m from €24.4m in 2020.
Cairn Homes said the second half of 2021 represented its strongest ever performance, with 717 sales completions, revenue of €293.4m and €108.7m operating cashflow generated.
Noting build cost inflation, Cairn said the pricing of its first time buyer homes remained very competitive and its average selling price for starter homes last year was €350,000 including VAT from €348,000 in 2020.
But it added that it continues to see build cost inflation in 2022 and currently expect this to be an average of about €10,000 per new home built.
The company's board has proposed a final dividend of 2.8 cent per ordinary share which will give a full year dividend of 5.5 cent per ordinary share.
Looking ahead, Cairn Homes said that its turnover for 2022 is expected to be in excess of €600m from 1,500 closed new homes sales, with over 70% of these forecast sales already closed or sale agreed.
The company said it expects to deliver between 5,000 and 5,500 new homes in the three years to the end of 2024.
While it expects to remain the most active homebuilder in the Greater Dublin Area, it also aims to start building new homes in Cork, Galway, Kilkenny and Limerick during this three-year period as it continues to expand its regional footprint.
Michael Stanley, CEO of Cairn Homes, said the company has long established partnerships with large, quality subcontractors and a mature integrated supply chain.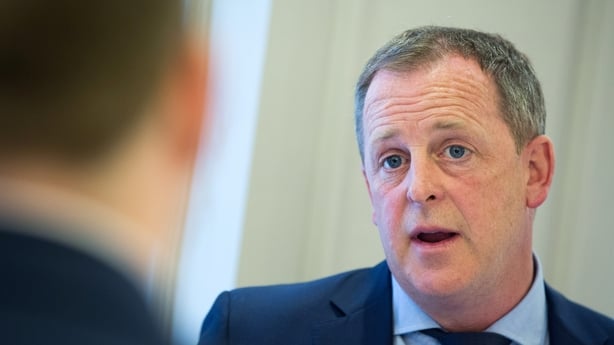 "We have brought multiple new developments through a difficult planning system and we are poised to significantly increase our output over the coming years," the CEO said.
The Cairn Homes CEO said the company sold its 5,000th home during 2021 in its seventh year in business and said it expects to build at least the same number again in the coming three years.
"Our financial performance enables us to reinvest strongly in our business to drive this significant growth in delivery and to underpin our contribution to addressing the housing needs of our society," he added.
Cairn started construction on new sites in 2021 including Mercer Vale in South Dublin and its first regional site at Castletreasure in Douglas in Cork in addition to new phases at Whitethorn Village in Naas, Archers Wood in Delgany, Graydon in Newcastle and the final phase of its starter home development at Shackleton Park in Lucan.
So far this year it has also started a number of new sites including starter home developments at Leixlip Gate in Kildare and Navan in Co Meath, as well as a new development at Dunboyne Road in Maynooth and a new apartment development at Citywest in Dublin 24.
Shares in the company moved higher in Dublin trade today.