Dalata Hotel Group has taken its first step into the Continental European market with a deal to buy a new operating leasehold interest in Hotel Nikko Düsseldorf in Germany.
The hotel is owned by Art-Invest and Dalata has started the transition process today. It expects to open the hotel for guests on February 15.
Today's deal is in line with the group's ambition to establish a presence in large commercially attractive European cities.
The 4-star hotel is centrally located in Düsseldorf and is close to the city's central business district, the retail quarter and the city's main train station.
The property has 393 bedrooms, a bar, two restaurants, a spa, swimming pool, gym and extensive conference and meeting facilities. The hotel has undergone extensive investment in the last number of years.
Düsseldorf is one of Germany's "big seven" cities and saw over three million visitors in 2019, which recorded more than 5 million overnight stays in that year.
Dermot Crowley, Dalata Hotel Group CEO, said the deal represents its first step into Continental Europe as the company works towards building its presence in selected European cities.
"Whilst retaining our focus on growth in the UK, we have also been exploring opportunities in Europe that are complementary to our portfolio in the UK and Ireland," Mr Crowley said.
"Hotel Nikko Düsseldorf will be an excellent addition to our Dalata portfolio. A Dalata integration team is working with the local hotel team to ensure a smooth transition into Dalata," the hotel group CEO said.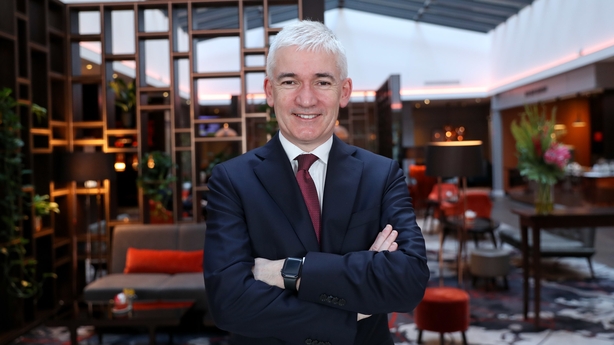 "This is also the first time we have partnered with Art-Invest and we are delighted to have collaborated successfully with one of Europe's leading hotel investors. We both will continue to invest in the property to ensure it retains its position as one of the top hotels in the city," he added.
Peter Ebertz, Head of Hotels at Art-Invest, said the group was very excited to enter into a long-term partnership with Dalata to support its continuous efforts in improving the quality and positioning of the Nikko Hotel, a true Düsseldorf icon.
"Dalata has been an excellent partner and we look forward to jointly investing in the property," he added.
Dalata Hotel Group was advised by CBRE on today's deal.
The company operates 45 hotels under the Maldron Hotel and Clayton Hotel brands and the management of a portfolio of partner hotels in Ireland and the UK.
Shares in the hotel group were higher in Dublin trade today.