Gareth Lambe, Meta's Head of Office for Ireland, is to leave the company next year.
Mr Lambe has been with the social network for a decade and has been in charge of its Irish operations since 2015.
During that ten year period, Facebook (now Meta) has grown from 300 staff to having over 3,000 employees in this country, while a further 6,000 people support its services here.
The company's physical footprint has also grown substantially, from its Grand Canal Square international headquarters to a still under construction 14-acre campus in Ballsbridge.
Meta also has a data centre in Clonee, Co Meath and an office in Cork from where Facebook Reality Labs is based.
"The scaling and growth has of course been a highlight but what I will most miss is the culture and the people," wrote Mr Lambe on his LinkedIn profile this morning.
"Here in Ireland we have incredibly talented and passionate people working across the family of apps in sales, infrastructure, safety, finance, VR/AR research and more than 50 other teams", he said.
"With 120 nationalities, Meta Ireland is bursting with diverse talent," he added.
Mr Lambe was also at the helm of the Irish operations through a turbulent period for the company, with strong public, political and regulatory scrutiny of its platforms' handling of privacy, data protection, trust and safety issues.
Also during that time, some platform moderators who work in support roles to the Irish operations have been critical of the manner in which they have been treated by the company.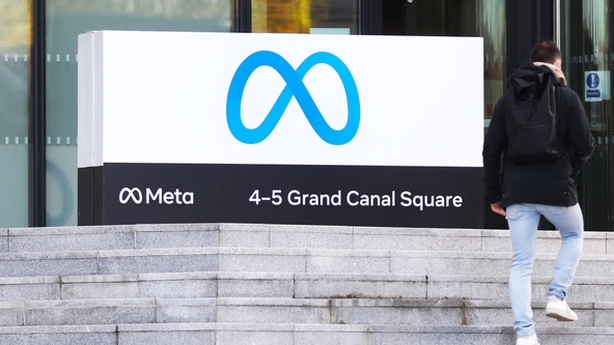 Mr Lambe will remain in his position until the second quarter of next year, in order to give the company time find a successor.
"I have no plans other than to take time off after an incredible ten years," wrote Mr Lambe, who is also Vice President for International Business Planning & Operationsis.
Mr Lambe is currently the President of the American Chamber of Commerce in Ireland and has been on the board of the body for six years.
"We are grateful for the tremendous contribution Gareth has made to Meta over the past ten years, and we wish him the very best in his next role," a Meta spokesperson said.
Prior to joining Facebook in 2011, Mr Lambe worked in PayPal, Pigsback.com, Pernod Ricard and Enterprise Ireland.