Irish Continental Group has announced a deal to buy the passenger ro-ro cruise ferry "Calais Seaways".
Under the terms of the purchase agreement, title to the ship transferred to ICG on delivery yesterday.
ICG said its new ship will serve the Dover-Calais route operated by its Irish Ferries division after dry docking and branding changes in line with the company's other ships.
The ship is to be renamed Isle of Innisfree.
The ship was built in 1992 by the Boelwerf Shipyard in Belgium.
It has a gross tonnage of 28,833 tonne, passenger capacity of 1,140 and a freight unit carrying capacity of 83 units.
Shares in ICG were higher in Dublin trade today.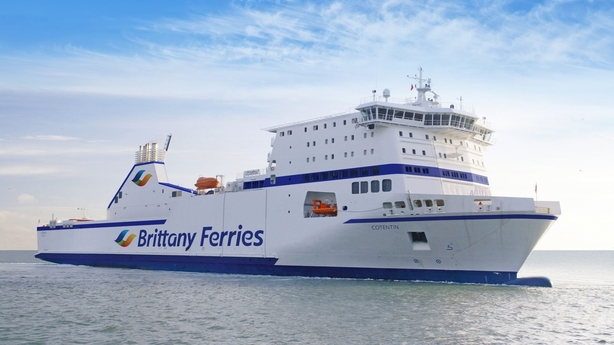 Meanwhile, Brittany Ferries has announced a new weekly freight service linking the French port of Le Havre in Normandy with Rosslare.
The route will be served by Cotentin, Brittany Ferries' freight-only vessel and will commence on Friday 12 November.
Built in 2007, Cotentin is 165 metres long, with space for 120 freight units.
The company said the move follows a significant increase in demand for direct freight links connecting Ireland with France.
Since the beginning of September, Brittany Ferries has reported a 76% increase in weekly freight carried, compared with the first eight months of the year.
"Thanks to flexibility in our fleet and agility in our operations, we have been able to move quickly to meet growing demand," said Christophe Mathieu, Brittany Ferries chief executive officer.
"Brexit has delivered more headaches than opportunities, particularly on routes serving the UK and France.
"However, the so-called Brexit by-pass, where freight operations avoid the UK completely, is one area that has worked to our advantage," he added.
Jean-Marc Roué, Brittany Ferries' president said in almost a year, the number of freight vehicles transported by sea from Ireland has tripled.
"I have no doubt that the imposition of control measures on the UK-Ireland landbridge at the beginning of 2022 will further strengthen this appetite for the sea alternative, and that this Le Havre/Rosslare route has a bright future," he said.