Shares in Dalata Hotel Group soared over 8% today after it said the positive momentum since hotels re-opened after Covid-19 restrictions were lifted has continued.
Dalata said that trading has been stronger than expected in September and October.
Its hotels were seeing occupancy rates for the two-month period of 60% in Dublin, 67% in Regional Ireland, 72% in London and 75% in Regional UK and Northern Ireland.
Dalata owns the Clayton and Maldron hotel groups.
In a trading update, Dalata noted that the decrease in staycations after the summer months was being replaced by an uplift in demand from domestic corporates and project work.
It said that domestic leisure demand at weekends continues to be strong across all regions, while it is also seeing a boost from the resumption of international visitors coming to Ireland.
"The calendar of events for the final two months of the year in Ireland is improving and we are seeing increased enquiries at our hotels," it added.
Dalata said it continues to proactively manage costs as trade recovers and utilise available Government supports to protect employment. Adjusted EBITDA for July to October is expected to be about €47m.
The hotel group also said today that it had agreed an extension to its debt facilities with its banking partners, adding that this showed the strength of its financial position.
In addition to extending the maturity of its debt facilities, the new agreement also provides additional flexibility as the business recovers from the impact of the Covid-19 pandemic.
At October 29, the group has cash and undrawn facilities of €303m.
Dermot Crowley, Dalata Hotel Group CEO, said the new deal with the company's banks reflects the strength of its financial position and the quality of its relationships with its banking partners.
"Although trading has been better than expected over the last five months, we need to maintain financial flexibility given the uncertain trajectory of Covid-19 since March 2020," Dermot Crowley, who took up his new roles earlier this week, said.
Mr Crowley said the ongoing support the company has received from its banking partners, shareholders and institutional landlords, coupled with the welcome assistance from the Irish and UK Governments, has been critical in allowing it to protect the business and its employees.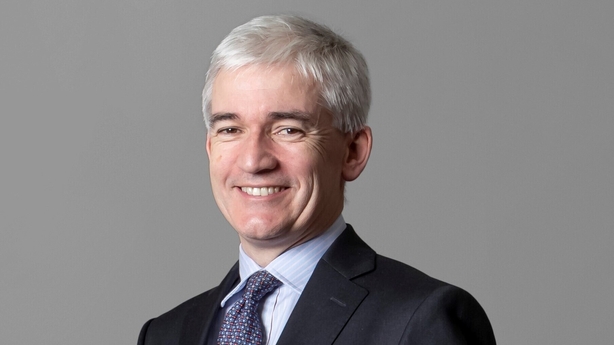 He said that trade has surpassed the group's expectations over the last two months and as each segment of its customer base opens up, the recovery in demand has been very strong.
"We await the return of international corporate travel and the demand associated with large conferences. However, it is very encouraging to see international leisure visitors starting to return to Dublin as well as the continuing strength of the domestic corporate and leisure segments across both Ireland and the UK," he said.
"Whilst still not back to pre-pandemic trading levels, it is good to be firmly established on the path to recovery," he added.
Dalata Hotel Group also today announced the appointment of Conal O'Neill as its new Chief Operations Officer from January. This follows the announcement in September that Stephen McNally, its deputy chief executive, is to retire.
Mr O'Neill joined the Group in 2014 as Group Operations Manager before taking on the role of Group General Manager for Maldron Hotels in 2016.
Before joining Dalata, Mr O'Neill headed up the Hotels Team at Ion Equity and before that spent 15 years with Jurys Doyle Hotel Group in both Ireland and the UK.
Shares in the hotel group ended 6.8% higher in Dublin trade today.