Riot Games is to open a new Remote Broadcast (RBC) and Content Production Centre in Swords in Dublin, which will create over 120 jobs.
Riot Games first set up its EMEA headquarters in Ireland in 2010 and has grown over the past decade to 165 workers in its Dublin city centre office.
Up until now, its main focus was on business operations, engineering, information security, publishing, live services and product development for its games.
Its new centre in Airside in Swords will be the first of up to three facilities in a global follow-the-sun model. Each will be able to produce six events simultaneously across production and audio rooms, bullpens and live stages.
The new jobs will include positions across broadcast engineering, production, control crew and event production.
The company, which makes the League of Legends game, is supported by IDA Ireland.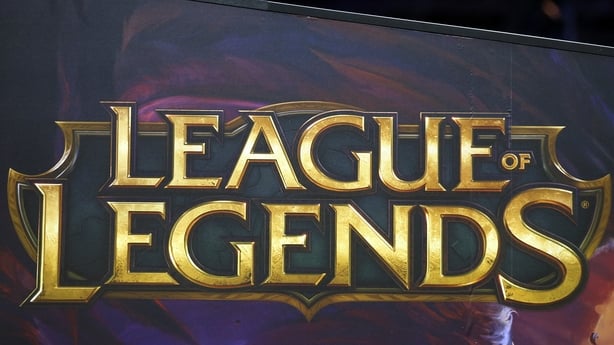 Alan Bridgeman, Managing Director of Riot Games, said the company picked Dublin for the "strategically important investment" because it was confident in the tech talent available, the attractive business environment and its positive experience of serving its players from across Europe since it first set up in Ireland.
Allyson Gormley, General Manager at Riot Games' first RBC in Dublin, said that as global esports explodes in popularity, Riot Games finds itself in need of new production and operations workflows that better serve its multi-product future with LoL Esports, VALORANT Champions Tour, Wild Rift Esports and others.
"As part of our drive to continuously innovate and advance our digital broadcast and production capabilities, Riot Games is excited to expand our global footprint to include this new Remote Production Broadcast Centre (RBC) in Dublin," she added.
Tánaiste and Minister for Enterprise, Trade and Employment Leo Varadkar said the fact that Riot Games has chosen Dublin as one of three locations globally to establish a new Remote Production Broadcast Centre, creating over 120 jobs, is a real vote of confidence in what Ireland has to offer.
"We introduced a new tax credit as part of the Budget, which will, we hope, encourage the digital games industry to grow here," he added.
Mary Buckley, Executive Director of IDA Ireland, said that Riot Games' decision to expand its global footprint to include a new Remote Production Broadcast Centre in Dublin marks Ireland's entry into an exciting new and developing sector and illustrates confidence in the country to deliver on its esports capabilities globally.
"It's also a strong endorsement of our talented workforce," she added.