Irish tech is going through somewhat of a golden age at the moment.
In June, after just six years in business, Dublin-based healthcare firm LetsGetChecked raised $150m to help fund its international expansion.
In the process, it became the latest Irish firm to achieve 'unicorn status' - which means it is a privately-held business that's valued at more than $1 billion.
That came hot on the heels of fintech Fenergo, which itself became a 'unicorn' in April, and a year after HR tech firm WorkHuman passed the milestone too.
And they all join Intercom in the elite club, which surpassed a $1 billion valuation way back in 2018.
(San Francisco-based but Irish-owned Stripe is currently said to be the king of the US unicorns, with an estimated value of $95 billion.)
Meanwhile, other Irish tech firms have registered their success in different ways.
In July SilverCloud Health was acquired by US-based Amwell for a reported $250m. A year ago biotech firm Inflazome was bought by Roche for €380m. Meanwhile last January, retail tech firm Pointy was taken over by Google in an estimated $160m deal.
All of these mega-money deals are good news for the founders and investors involved, and are an encouraging sign of health within the Irish tech scene.
But the sudden boom in successful, Irish-based entrepreneurs has also accelerated a trend that could be of even more importance to the long-term prospects of the scene.
Ecosystem upgrade
"In 10 years time I think there will be enough experienced, Irish operators - based in Ireland - who scaled companies and had significant outcomes," said Des Traynor, co-founder of Intercom. "They can massively improve the ecosystem here."
Des is already one of those operators.
While his day job continues to be his senior role at Intercom, Des' name has popped up on numerous investment announcements by Irish firms recently, including Modulz, &Open and Orreco.
He says that the money invested is often relatively small, but it offers a chance for him to get involved with interesting companies - and offer them advice and support from a place of experience.
"My primary motivation is that I really just enjoy the business of software," he said. "I love learning about companies, I love meeting other teams that are trying to solve hard problems.
"When you factor in the Irishness, obviously I know what the journey is like starting in Dublin and, in a sense, trying to take on the world and launch a global company, so I'm always keen to help if I can."
That can take the form of advice and guidance - helping firms to avoid some of the pitfalls that they might otherwise stumble into. The network Des has built up in his decade with Intercom also means he can help newer firms to make connections with the right people on either side of the Atlantic.
There is, of course, the potential of making a return on his investments - but he says he is also driven by a desire to give something back to Irish tech.
"I feel an obligation to support because people supported us," he said. "But also I think it's a good investment independently too.
"It's not sheer altruism that has me spending time with these companies - I actually really believe they're going to go on to become masters of their own domain too. I hope in four or five years time there are 10, billion dollar companies that are as Irish as Intercom is.
"I'd be very bullish on the health of the Irish tech scene. If you could buy the index of all of the companies, I would invest in it," he said.
The investments made by entrepreneurs like Des appear to be part of a broader trend.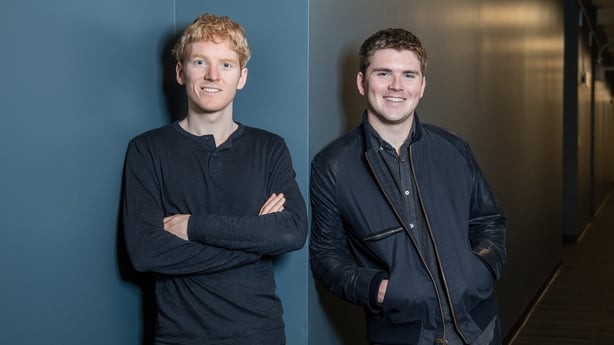 Patrick and John Collison have taken part in investment rounds in Irish professional social network Polywork and Bobby Healy's drone delivery start-up Manna.
In addition, the brothers themselves - and their company Stripe - has been involved in numerous investments in start-ups based in the US, France and elsewhere.
Another entrepreneur-turned-investor is Charles Bibby - the co-founder of Pointy, which Google acquired for $160m last year.
He has also been involved in numerous investment rounds in recent months, giving his backing to firms including Dublin-based recruitment firm Swyg and Irish audience analysis tech firm Glimpse.
The bigger picture

These kinds of individual decisions can be seen in the broader investment figures, too.
According to the Irish Venture Capital Association, the amount of private money being invested into Irish firms has grown by more than 85% in just two years.
In 2018 the figure stood at almost €94.8m; last year it hit €175.7m.
Private funders have also grown to represent a larger piece of the funding landscape here, with their money making up 19% of total funding last year, compared to 13% in 2018.
Some of that is coming from those still at the frontline of their field, while some is coming from people who cashed in on their success and are looking for a new challenge.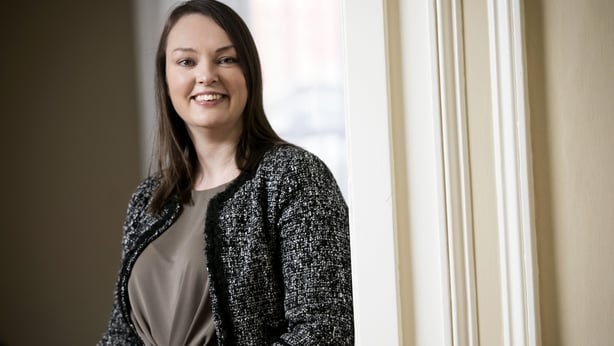 "What you're getting are a lot of entrepreneurial individuals who exit through a trade sale to a larger partner, and what you often find is they're not wildly enamoured to the corporate company of the country that has bought them out," said Sarah-Jane Larkin, director general of the IVCA.
"They want to be involved [with a start-up] but maybe they don't want to take on all of the risk themselves, and go off and do it all from scratch again by themselves."
Ireland still lacks a strong pool of indigenous investors at the higher end of the market - Sarah-Jane points out that the US benefits not only from a longer history of high-value tech exits, but also numerous deep-pocketed multinationals with venture capital wings. Something that is currently not replicated in Ireland.
Instead the vast majority of the private money invested here came in the form of angel and seed investment, meaning it largely benefited early stage businesses.
The trend has also been noticed by Irish-based venture capitalists.
"It's only really in the last two years that we've seen it," said Finn Murphy, partner at Frontline Ventures. "There's been business angel networks, and a few people who had success around the dot-com boom who were making small investments, but there wasn't a critical mass of people."
Finn says it takes time for that to change - as it requires lots of people with experience - and success - who are in a position to use that to the benefit of others.
"I think it's all about maturity of different ecosystems - so in the US there are tonnes of people who have founded companies, tonnes of people who have been executives in companies, who understand the risk profile in early stage companies. That hadn't been the case here," he said.

But once it does happen, he believes it can reach a tipping point relatively quickly.
"The UK, probably about 3-4 years ago, started to reach a critical mass, where there were enough people doing it that others people get involved," he said. "The deals get shared around, people start to get comfortable, gradually they start to see their investments appreciate in value - and others start to see them appreciate in value.
"We're 10 years behind the US, five years behind London in the development of the start-up ecosystem," he said. "What we're seeing now is the early signs of that happening here."
Beyond the cash

The input of successful entrepreneurs isn't just good for the eventual investment target - it's extremely helpful for firms like Frontline, as their expertise can help to inform investment decisions in the first place.
They also tend to be easier to convince to make an investment in a start-up.
"It's very hard to invest in things that you don't understand really intimately," Finn said. "Successful entrepreneurs don't look at a company with no product, no revenue and a great team and wonder why it's valued at €5m - they go 'I understand how big this can be'."
The added bonus is that their ability to offer advice and mentorship also increases the chances of any investment coming good.
And having a successful name attached also helps to add credibility to a firm that might otherwise struggle to garner attention in a noisy market.
"For these early stage companies hiring people, they could look at a company and think it's high risk, but then they see someone like Des [Traynor] or Eoin Hinchy [founder of Tines.io] is at the table, it gives the founders a bit of fire-power," said Finn.
"They can say 'we have professional investors who think we're good… also these seasoned entrepreneurs have said they back the company as well'."
He says that the growing entrepreneur-turned-investor scene is helping to plug some of the gaps that exist in the Irish funding market - and is creating a "positive feedback loop" in the Irish start-up ecosystem.
However he says it will take time for that to trickle down to some of the smaller gaps that exist in the Irish scene.
"In the UK there's a lot of both successful entrepreneurs and executives at companies that have done well out of their share options, and it gradually starts to build up," he said.
He says reform of the Employee Investment Incentive scheme - or the introduction of a scheme similar to the UK's Seed Enterprise Investment Scheme - would help to accelerate that as it would help unlock more funding from smaller investors.
But either way he's optimistic that the benefits of that will become even more apparent in the coming years.
"I really do think we're five years away from Dublin having all of those ingredients to really make things work," he said. "And all of these seeds being planted now will pay of in 10 years time… I think they will, in a big way."
Learning to stand alone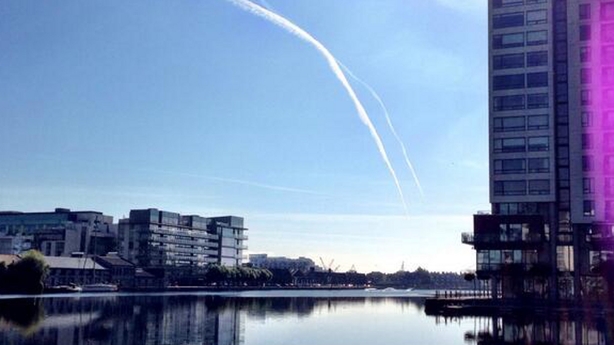 This is also welcome news for the IVCA, which has repeatedly warned about Irish firms becoming too dependent on overseas investors.
Part of its concern is based on the fact that Irish businesses might be left short should international funding dry up. However it is also concerned about the impact foreign backers can have on Irish start-ups' development plans.
European firms tend to have a lower valuation than their US peers and Sarah-Jane Larkin says there is increasingly a trend of US investors buying on this side of the Atlantic in order to get a better deal.
"What that means for Ireland Inc is you're going to have companies that have taken their very first steps here, have received funding from Enterprise Ireland and maybe from seeds and angel investors, and they're going to scale and grow outside of Ireland," said Sarah-Jane. "That funding escalator [in Ireland] just isn't as vibrant as it should be."
Des Traynor says there is often too much focus on the 'Irish-ness' of the money behind companies and, while keeping firms here matters, it shouldn't come at the expense of an international outlook.

However he also believes that the indigenous scene will be much stronger in the coming years, thanks to the success off this generation of entrepreneurs.
"In order to succeed you need to be loads of different markets, speaking loads of different languages and charging in loads of different currencies," he said. "Ultimately the Irish tech scene will thrive because there's great software being built in Ireland."