A Co Wicklow adventure company has said it has been forced into the "devastating" decision to close this weekend due to the climbing cost of insurance.
Squirrel's Scramble is a tree adventure park with high ropes and ziplines based in Bray and has been operational since 2014.
Saturday was the company's last day in business, cutting short the usual season of April to the end of November by more than two months.
Anthea Lang, marketing director for the company, said the insurance for Squirrel's Scramble last year was €26,000, but the only quote they have been able to get this year is for €88,000.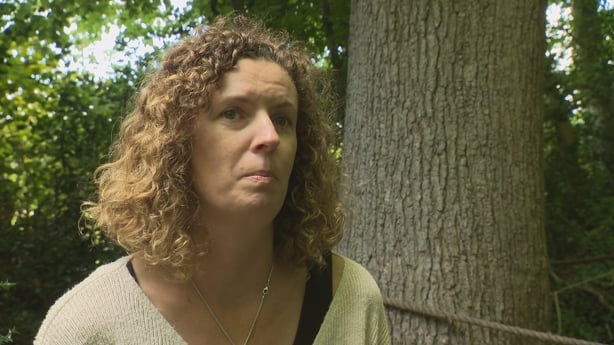 She said that both of their last two insurers have left the Irish insurance market and the new quote they have received is "completely unrealistic".
"We're devastated. We are letting down our wonderful staff. We are so sad we can't keep their jobs for them. We are extremely worried for our own future, we have potentially lost our livelihoods," she said
Squirrel's Scramble hopes that there will be reforms to the insurance market and more competition in order for them to be in a position to reopen next April.
The Director for the Alliance for Insurance Reform described this situation as "desperately sad", but said it is "far from unique".
Peter Boland said that his group has identified 37 different sectors, mainly in the leisure, adventure and community sectors, that cannot get insurance cover or are down to dealing with their last underwriter.
He said there is "no logic" to the increasing insurance premiums, which are still happening despite substantial reforms to the sector.
We need your consent to load this rte-player contentWe use rte-player to manage extra content that can set cookies on your device and collect data about your activity. Please review their details and accept them to load the content.Manage Preferences
One major reform is new judicial guidelines that slashed awards for personal injuries cases.
It came into effect earlier this year and had been expected to in turn reduce the cost of insurance.
"The significant drop in damages for personal injuries from 24 April has reduced the risk for insurers, but that is not being reflected in the premiums for businesses when they go to renew their policies," Mr Boland said.
He also said that competition in the insurance market is also a contributing factor, and called on the Government to act urgently to attract more insurers to Ireland.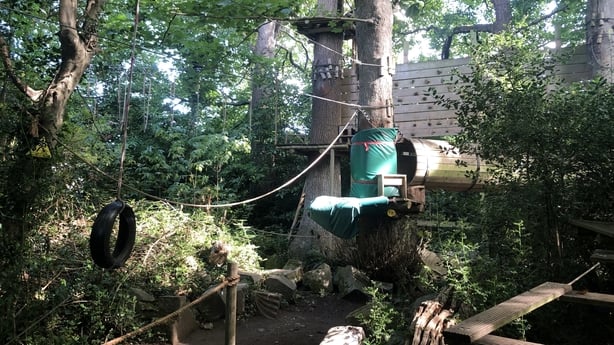 "This is an issue of lack of competition, there are just not enough underwriters offering cover to SMEs at the moment and for the underwriters that are in place – that is reflected in the price that they're charging."
"We're not seeing additional capacity coming into the market, this is a serious issue for Government. It has acknowledged that supply is an issue. It established an insurance competition office but what we are not seeing is that office bringing additional capacity into the market."
He said that the Government should be marketing Ireland to international insurers to bring them to the country.
Ms Lang also said she too believes a lack of competition is at the heart of this issue, adding that she hopes going public will alert the ears of Government to their situation.
She also appealed for local politicians to help.
"Jennifer Whitmore, Simon Harris, Stephen Donnelly, John Brady - they all live within five minutes of this place. We'd really love their backing, we'd love to hear from them, we've called a couple of them already, we haven't heard back yet, but we're sure they'll get in touch," she said.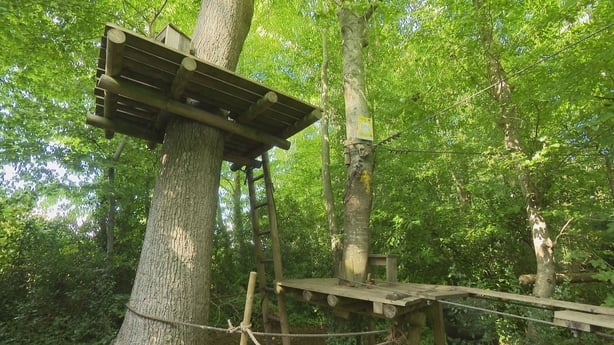 Ms Lang is also calling for changes to the Civil Liability Act, which she said would strengthen waivers that customers sign and would mean that duty of care for safety is shared and not solely placed on businesses.
In a statement, Insurance Ireland said that liability insurance "remains a challenging area due to the volatility and unpredictability of the personal injuries claims environment".
It says its beginning to see "some positive impacts" of the personal injury claims guidelines through the latest PIAB data, however it said because only a small number of claimants have used the system, it will be important to see similar data from the courts system.
"The new Guidelines should ultimately result in personal injury claims being processed more efficiently and consistently. This in our view will deliver better value for businesses and consumers in the long run," it said.
It said it supports the new personal injuries guidelines and an action plan for reforming the sector.
"A more stable sector, delivered through Government reform, will reduce market volatility and bring more certainty for customers, businesses and insurers alike."