Insulation and building materials manufacturer Kingspan has reported record first half profits but said that cost inflation will persist until 2022.
Kingspan said its trading profits for the six months to the end of June jumped by 65% to €328.9m from €200.1m the same time last year on the back of high levels of demand and a global recovery in the construction sector.
Revenues for the six months rose by 41% to €2.920 billion from €2.072 billion in 2020 while basic earnings per share were up almost 66% to 132.4 cent from 79.8 cent the same time last year.
Shares in the Co Cavan-based ended 2.47% higher in Dublin trade today as it declared an interim dividend of 19.9 cent.
Kingspan said that the first half of 2021 has proven to be an extraordinary period for the company during which it experienced unprecedented demand, coupled with increasingly acute supply constraints and an inflationary curve never experienced before.
"The latter has meant that over the course of the year price management activity will have had to recover well in excess of €600m in cost increases. Whilst a lag has been and can be expected, the recovery effort has so far been a success," the firm added.
Gene Murtagh, chief executive of Kingspan, said that growth in the first half of the year has been "remarkably strong" with revenue and trading profit at record levels driven by high levels of demand and a global recovery in the construction sector.
"Despite inflation in our input costs, effective price management has helped increase trading margins, with a stand out performance in our largest division - insulated panels," Mr Murtagh said.
The CEO said that Kingspan's strategy of expanding through acquisition and diversifying geographically has continued, with ten acquisitions made during the period across four continents, and a robust balance sheet positioned to support future growth.
"We also continue to invest in organic expansion, product innovation, digitalisation, enhanced compliance and executing on our ambitious Planet Passionate sustainability targets," he said.
"A strong pipeline of future demand means we are positive about the outlook for the second half of the year," Gene Murtagh said.
"Longer term, the decarbonisation agenda and increasing awareness of the need to reduce the contribution of the built environment to climate change is supportive of our focus on delivering customers with high performance solutions that deliver best-in-class thermal performance," he added.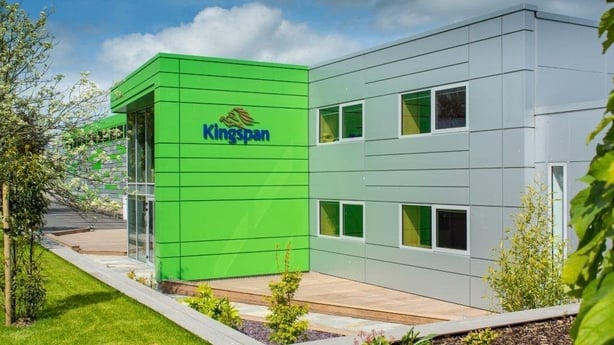 Activity in Kingspan's largest segment - Insulated Panels - continued the momentum demonstrated last year during the first half of 2021 with deliveries reaching a record 40 million m2.
Kingspan said that revenues in the division rose by 44% to €1.923 billion from €1.332 billion in 2020 while trading profits soared by 88% to €223.6m from €123.3m.
The company said that construction activity is clearly ahead in most markets and is being further enhanced by the tangible increase in the penetration of insulated panels in a number of key markets.
It said this dynamic has been particularly evident in the US, Brazil, France and the Benelux where the category is growing encouragingly in each case.
"Germany has also been strong, and significant growth in order intake has also been registered in Britain. Ireland has experienced a remarkably strong first half," the company added.
Revenues in Kingspan's Insulation Boards business rose by 36% to €499.5m from €367.9m while trading profits were up 44% to €69.9m from €48.5m the same time last year.
The company said that newbuild has recovered strongly in many regions and RMI activity is becoming a more meaningful portion of its insulation offering.
"Western Europe and North America in particular posted significant volume increases and momentum in Australasia has improved substantially. Volume growth in Britain was comfortably in excess of 20%," it added.
Kingspan agreed a number of "attractive" insulation acquisitions during the six month period, including the purchase of Logstor, a global leader in medium and large core insulated pipes for multiple applications but mainly for the district heating sector.
A deal to buy Thermakraft, based in New Zealand, was also agreed while the company bought US firm Dyplast in the industrial insulation sphere.
Half year revenues at Kingspan's Light and Air division rose by 39% to €239.5m but trading profits fell by 14% to €6.5m from €7.6m in 2020.
The company noted that the first half demonstrated a significant lag in raw material recovery, more so than across the rest of the group, and it said it anticipates a more complete recovery during the second half.
Meanwhile trading profits at the company's Water and Energy division jumped by 72% to €11.9m from €6.9, while revenues rose by 36% to €126.3m from €92.9m.
Kingspan said the division reported a robust half year result with notable growth achieved in most regions, and across the product portfolio that ranges from rainwater harvesting to water treatment and hot water storage.
Given the obvious pressure on the office construction market, the company also said that its Data and Flooring division delivered a relatively strong performance with revenue and trading profit ahead by 22% and 23% respectively to stand at €132m and €17m.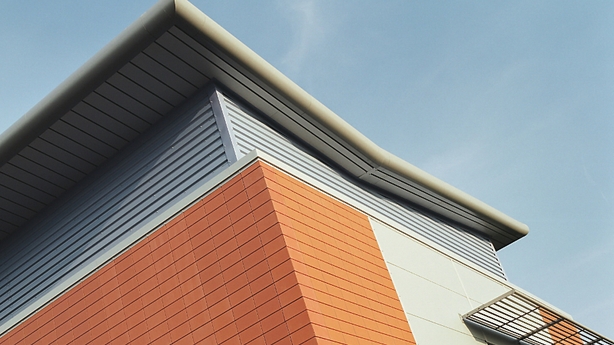 In a note, Davy Stockbrokers said today's results from Kingspan are especially impressive given the backdrop of steep input cost inflation.
"Our initial sense is that we are likely to increase the full year trading profit forecast by around 6-7% (circa €685-690m). This will extend the sequence of upgrades since the start of the year to over €140m," the stockbrokers said.
"Even by Kingspan standards, the scale of the recent upward forecast revisions is unparalleled and it highlights that the group's trading performance remains exceptional," Davy added.
Meanwhile, Goodbody Stockbrokers said that on first glance they expect to upgrade FY21 trading profit forecasts by 6% to about €683m.
Goodbody said this follows the 12% upgrade in June and brings the cumulative upgrade for the year to about 30%, illustrating the momentum in the business.
Shares in the company were higher in Dublin trade today.