A leading business representative group has said employers should be allowed to ask if employees are vaccinated before deciding if they can return to offices - saying businesses will be acting "irresponsibly" if they fail to do so.
The Irish Small and Medium Enterprise association (ISME) issued the call despite civil liberties groups warning it would "discriminate" against unvaccinated people and breach their rights, and the Office of the Data Protection Commission saying people do not have to reveal their private health information.
The issue of whether employers can or cannot ask employees if they have been vaccinated against Covid-19 gained international prominence in recent days after US media giant CNN terminated the contracts of three employees who returned to their offices unvaccinated.
The decision was made after CNN concluded the employees violated the company's strict zero tolerance policy which says anyone who is not vaccinated cannot physically work from the office.
While the policy is common in the US, the rules are different in Ireland, with the Government's Work Safely Protocol saying employees can make "their own decision" on whether to be vaccinated unless they are working in health and laboratory sector workplaces governed by the Safety, Health and Welfare at Work (Biological Agents) regulations of 2013 and 2020.
We need your consent to load this rte-player contentWe use rte-player to manage extra content that can set cookies on your device and collect data about your activity. Please review their details and accept them to load the content.Manage Preferences
If someone is deemed unable to physically come to the workplace in these situations, alternative re-deployment should be considered.
The Office of the Data Protection Commission also says that "in the absence of clear advice from public health authorities in Ireland that it is necessary for all employers and managers of workplaces to establish vaccination status of employees, the processing of vaccine data is likely to represent unnecessary and excessive data collection for which no clear legal basis exists".
But, speaking on RTÉ's Morning Ireland programme, ISME's chief executive Neil McDonnell said he believes employers should be allowed to ask employees if they have been vaccinated.
He said the information is needed to protect customers, other employees and businesses themselves, and that the Department of Enterprise, Trade and Employment should consider making changes.
"It is very hard to see how employers cannot ask a vaccination status either where it is not possible to maintain social distancing between employees or between workplace colleagues and the customer.
"It's very difficult to conclude how the employer would be doing anything other than acting irresponsibly if they did not know the vaccination status of the employee.
"We would be very disappointed if people were to use the word discrimination. It's now incumbent on the Department of Enterprise to specify work where an employer should know the vaccination status of employees, Mr McDonnell said.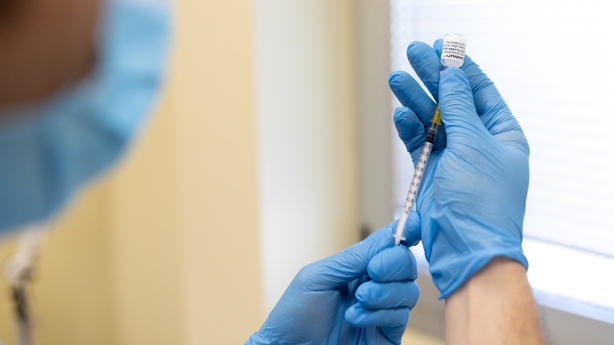 Mr McDonnell's view was contradicted by the Irish Council for Civil Liberties.
The ICCL's head of legal and policy division Doireann Ansbro said employers who ask for employees' private health information before allowing them to return to the office would be potentially "discriminating" against unvaccinated people and breaching their rights.
"Well in this country we have very strong rights, and people still have the right to make their own decision.
"And if all employers are allowed to ask for a vaccination status and make decisions based on that status including potentially not allowing people to come back to work or potentially firing people, you're potentially talking about introducing a mandatory vaccination programme by the back door.
"That potentially impacts the right to bodily integrity, the right not to be discriminated against, and of course the right to privacy.
"If you have employers making decisions on the basis of vaccination status, you are potentially talking about discrimination or segregation in workplaces," Ms Ansbro said.
Asked about the issue, the Irish Congress of Trade Unions' assistant secretary general Owen Reidy said unions will ensure both vaccinated and unvaccinated employees' rights are fully protected.
But he added the views of vaccinated people, who may be concerned they will have to work directly with unvaccinated people if they physically return to offices or workplaces, must be genuinely listened to by all involved.
"Those concerns are real and they're legitimate, and they need to be addressed. The first thing is if you are vaccinated, medical professionals tells us your chances of getting it are reduced and your chances of getting ill are very, very much reduced.
"But people will still have concerns, people still need to be cautious and follow the public health guidance. The workplace needs to be made secure and safe for everybody, for those who are vaccinated and the very, very small minority that aren't vaccinated.
"And I think the health and safety protocols, and early engagement between unions and employers can address all of those issues in an holistic way."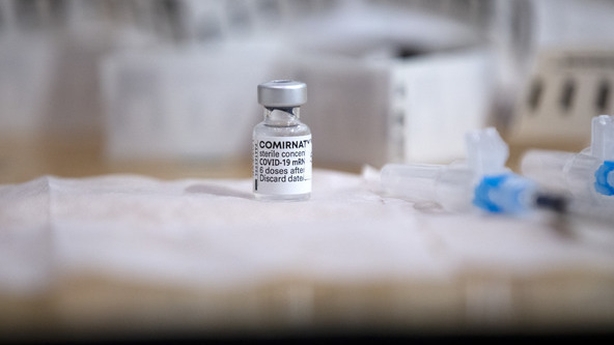 In a statement to Morning Ireland, the Department of Enterprise, Trade and Employment said as mandatory vaccination does not exist in Ireland "a balance" will need to be found between "an employer's legal obligation to maintain a safe place of work and an employees' right to medical information privacy".
The spokesperson added that ultimately "employers will have to bear this in mind when undertaking risk assessments".
Independent employment law expert and partner at the Maples group law firm, Karen Killalea, also said all views must be taken on board, telling Morning Ireland the rights of business owners, customers, vaccinated and unvaccinated workers will need to be considered if any disputes arise.
"This is a balancing exercise, because on the one hand employers do have to provide a safe place of work. That has to be balanced against the public health guidance which do not include interrogating the vaccination status of employees.
"At the moment there is no public health guidance which mandates that A employees should be vaccinated or B that an employer is entitled to take vaccination status into account from an Irish legal perspective. Employers are pretty much feeling around in the dark," she said.