For most athletes, in Ireland and around the world, competing in the Olympics would mark a high point of their sporting careers.
But for many companies' marketing departments, the games are also a coveted target.
And when you look at the numbers behind the Olympic Games, their commercial appeal is understandable.
In an age when the audience's attention is drawn in every direction, the summer Olympics remains one of the few times when you can be sure that the world really is watching.
According to the International Olympic Committee (IOC), more than 3.6 billion people watched at least one minute of the 2016 games in Rio - which means roughly half of the world's population tuned in at some stage of the more-than two weeks of events.
"The Olympic Games are the biggest show in town when it comes to audience numbers, commercial rights and sponsorship, rivalled only by the FIFA World Cup," said Mick O'Keeffe, CEO of Teneo Ireland.
But beyond the raw audience numbers, the games are also guaranteed to throw up their fair share of feel-good stories; athletes overcoming adversity to win gold, lifetimes of hard work and dedication finally paying off, small countries defying the odds to out-perform a sporting superpower.
Meanwhile, many firms may simply want to display their support for an individual - or indeed a sport.
"Commercial support in high performance sport is still in this country, and rightly so, very philanthropic and very cause-driven," said David McHugh, managing director of Line Up Sports, which represents numerous high-level sports stars in Ireland, including rugby players and Olympians.
"A particular company has a principle, or someone at C-Suite level who is invested in that sport, or their kids are invested in that sport, that does still tend to drive the commercial decision-making process - obviously supported by research and data analytics."
TOP of the pile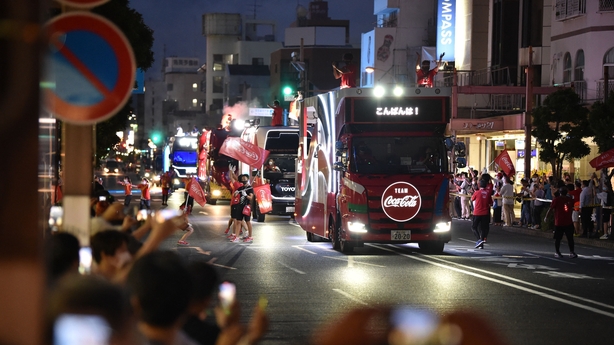 It is hard to put a price on having your brand associated with such a positive and popular occasion - but needless to say it doesn't come cheap.
It doesn't come easily either - with the IOC keeping tight control over its branding partnerships.
At present the committee has 14 global partners (officially referred to as 'The Olympic Partners', or 'TOP' for short). These include massive brands like Coca-Cola, Proctor and Gamble and Intel.
They each pay upwards of $100m per four year cycle to remain part of this elite club. Despite the money involved they seem to deem it a worthwhile investment.
"The biggest and most successful companies in the world have been loyal supporters of the Olympic Games and this shows no sign of slowing down," said Mick O'Keeffe.
Revenue from TOP sponsors was more than $1 billion in the four years leading up to, and including, the Rio games in 2016. That is up slightly on the roughly $950m earned in the lead up to London 2012, with the figure expected to sky-rocket for these games and the next.
"The TOP sponsorship revenue for Tokyo is over double what it was for the successful London 2012 Games," said O'Keeffe. "This will likely rise to $3bn in the next cycle."
Part of what compels these companies to pay a premium is the guaranteed elite status it buys, given how tightly the IOC and its related national bodies manage advertising around the events.
"There are certain commercial 'dos' and 'don'ts' during the Olympic period and they police very heavily brand activity in and around the games for non-Olympic partners," said David. "You can't just jump on board and use the word 'Olympics' or 'Team Ireland' or try to amplify your brand in association with the games when you have no association with the games."
As proof of that he cites the example of an ad created around the time of the 2008 Olympics in Beijing.
It included a two second shot of the Birds Nest venue but, as the company in question had no commercial relationship with the Olympics, it was forced to re-edit the ad to remove the offending footage.
All branding opportunities are local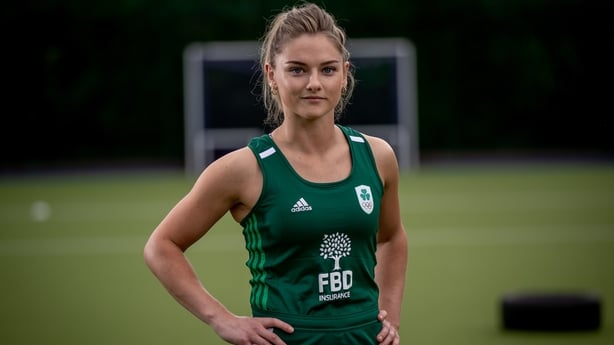 It is perhaps no surprise that companies will test the boundaries in order to capitalise on the popularity of the games, especially when the likes of the TOP programme is beyond the reach of many. However there are other ways that brands can benefit from the reflected glory of the Olympics.
Beyond TOP, the IOC also strikes up local partnerships with companies, while national federations are able to attract sponsors and partners of their own. This offers smaller firms, that may only be looking to reach millions rather than billions of eyes, a chance to get involved.
In Ireland, FBD Holdings is one of the Olympic Federation of Ireland's main backers, and has built a significant ad campaign around its sporting relationship.
"Their ambassador strategy was about getting a cross-section of Olympic athletes that covered medals, diversity, inclusion, ethnicity and building a strategy around that to help them change people's perception of them being a traditional, farmers' insurance company," said David.
"With every decision there is strategy… brands use research and data analytics to try to find out where the best fits are."
Big money from the small screen
Firms can also place themselves alongside the world's greatest athletes by buying ad space around the games' coverage, making the TV broadcast rights extremely attractive.
Just how attractive is plain to see in the IOC's accounts. In the Olympic cycle leading to Rio 2016, the committee's broadcasting revenues rose beyond $4.16 billion.
That means it accounted for 73.5% of its total turnover in the four year period.
Within that, the US is by far the biggest contributor, with broadcaster NBC paying increasingly eye-watering sums to show the games.
In 2011, it paid $4.38 billion to secure the US broadcast rights of the summer and winter Olympics from 2014 to 2020, including the ultimately delayed Tokyo games.
Within that deal was an agreement to pay $1.45 billion on the Tokyo rights, making it by far the biggest fee paid for a single event.
NBC went even further in 2014, paying $7.75 billion to secure the rights until at least 2032.
It means that, on average, it has paid more than $1.2 billion each for 10 Olympic Games.
The broadcaster is betting it will be able to recoup that, and then some, by selling ads around the games - be they to TOP companies, local partners or mere Olympic hangers-on.
And despite the staggering sums involved, research firm Kantar suggest it was a good bet (for the Tokyo games at least). It is predicting as much as $2.25 billion could be generated in ad revenue in the US over the course of this year's tournament.
On this side of the Atlantic, Discovery - the owner of Eurosport - paid the slightly more modest price of €1.3 billion to take the pan-European rights to the games held between 2018 and 2024.
It too will be looking to recoup much of that from ad sales - though also has the benefit of generating revenue through sub-licensing deals with national broadcasters; including RTÉ.
Going for gold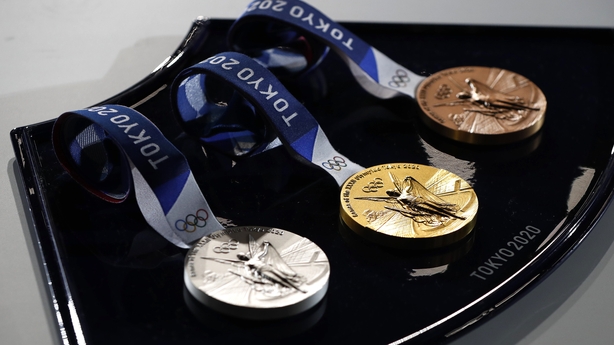 For the athletes themselves, the Olympics are, of course, all about the performance. However those that achieve can also stand to benefit financially.
"The Olympics is one of the most followed events on the planet - even for the casual sports person," said David. "We'll all be experts in 3 metre springboard diving and beach volleyball… so that's one part that drives brands' decisions to invest."
The restraints on connecting a brand to the Olympics itself is also a big part of the reason brands look to strike deals at the athlete level, he said.
"The rights are quite well-protected and very well structured and thought-out."
As managing director of Line Up Sports, David represents Olympians like the O'Donovan brothers, Annalise Murphy and Kellie Harrington.
His job is to work with the athletes to find brands that they can partner with - and manage the associated promotional work around their actual athletic commitments.
Getting the right fit is not exactly straight-forward - not least because the web of international and national deals made by the IOC and OFI have to be navigated. So, for example, a global IOC deal with a financial firm might rule out an athlete's partnership with what could be seen as a local competitor.
However there are plenty of opportunities for an Olympic hero - but only if they come home with something around their neck.
"As a commercial business and a sports marketing business, the value proposition lies with those who win medals," David said. "Ultimately performance drives the results outside of sport… athletes who perform at the highest level and win at European, world and Olympic level have more value than those that don't.
"Secondly is the person behind those medals, the individual, their interests, their values and marketability."
Timing can also be important, as companies are likely to show the most interest immediately after a successful games.
However, as the pool of Olympic medalists in Ireland is relatively small, the cache of a winner is likely to remain strong for some time.
As David points out, Sonia O'Sullivan continues to be an in-demand name 21 years after securing her own Olympic medal.
Failure is always an option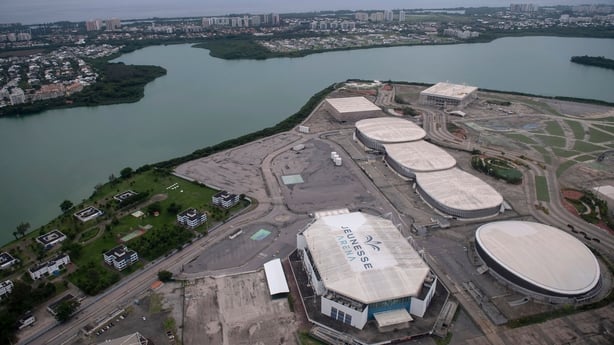 But the Olympics are far from a guaranteed money-spinner for everyone involved.
Hosting the games is extremely expensive undertaking, especially for countries that need to develop a significant amount of new infrastructure or new facilities in order to meet the IOC standard.
"It costs a huge amount of money to host an Olympics and it is often impossible to quantify exactly the return on investment," said Mick O'Keeffe. "No Olympics before LA 1984 was a commercial success and the economic bounce can often take years to manifest itself.
"The Montreal Games of 1976 famously left the city with almost $2 billion of debt and nearly bankrupted it."
Those financial woes carry through to the modern era, too.
Authorities in Rio spent more than $2 billion sports venues for the 2016 games, with many of them now abandoned and in a state of disrepair.
Athens and Beijing also have their fare share of derelict relics from their respective games.
When Japan bid for the 2020 event, it said it would need to spend $7.3 billion in order to prepare Tokyo to host. That price tag has now more than doubled, with some projecting it will breach the $20 billion barrier by the time the circus packs up and begins its slow journey towards Paris.
Part of that is due to the one year delay which, along with the last-minute decision to ban spectators from stadia, has no doubt put a dampener on the entire games.
That has also bled through to the advertising side, with Toyota opting to pull its ads from Japanese coverage of the games due to local unease about the event going ahead during a pandemic.
For the advertisers that remain, they have to tread carefully as they seek to capitalise on an event taking place while thousands of Covid-related deaths continue to be reported around the world each day.
Despite that, research from Kantar suggests that almost two thirds of people in the US at least are still interested in this year's Olympics. European audiences are likely to remain interested too - especially if their compatriots are in with a chance of a medal.
But even if audiences desert the games in their droves, some parties will still emerge in a financially healthy state.
Most of the big money partnership and advertising deals will have been struck well in advance of the games' intended starting point, and even the pandemic itself, with NBC alone having sold $1.2 billion in ad space by March 2020.
Meanwhile others firms will be happy to overlook any discomfort around this year's event for the sake of a longer-term relationship.
After all, some firms have been part of the IOC's TOP for more than 30 years, while Coca-Cola's link to the games dating all the way back to the late 1920s. Those are not links that they are likely to abandon quickly.