Dalata Hotel Group said that trade at its hotels improved in the second quarter as non-essential customers were allowed to return to hotels in England and Wales on May 17, in Northern Ireland on May 27 and in Ireland on June 2.
In a trading update for the second quarter of this year, the owner of the Maldron and Clayton hotels said that occupancy levels for the second quarter were 24% in Dublin, 32% in Regional Ireland and 30% in the UK.
Dalata said it is mitigating the impact of reduced trading levels through pro-active cost control and the utilisation of available Government supports and as a result.
It added that it expects to be close to break-even at adjusted EBITDA for the first six months of 2021.
The hotel group said that since re-opening, trading has been better than expected and while the lead time on bookings remains short, its forward bookings continue to improve.
Occupancies for June were 37% in Dublin, 60% in Regional Ireland and 44% in the UK, it added.
Dalata said that as seen in July and August last year when restrictions were relaxed, there has been a bounce in leisure demand at its hotels in Regional Ireland and Regional UK driven by staycations during the summer months.
"Demand for our Dublin and London hotels in the summer months is expected to be ahead of the level achieved in 2020 but will remain significantly below 2019 levels.
"Both cities require the return of international travel for occupancies to recover more substantially," Dalata said.
Dalata is due to open its first hotel in Glasgow next month and the company is also on course to open a further six hotels in Bristol, Manchester, Glasgow and Dublin between November this year and May next year.
But its previously announced Maldron Hotel in Birmingham will not now proceed as the developer has encountered difficulties in relation to the site.
The hotel group said it continues to protect its liquidity with current cash and undrawn debt facilities of €267m.
Cash flow management, improved trading and continued government supports limited the cash outflow to €27m since the end of December, it added.
Dermot Crowley, Dalata's CEO Designate, said that Covid-19 continues to have a very significant impact on the hospitality industry.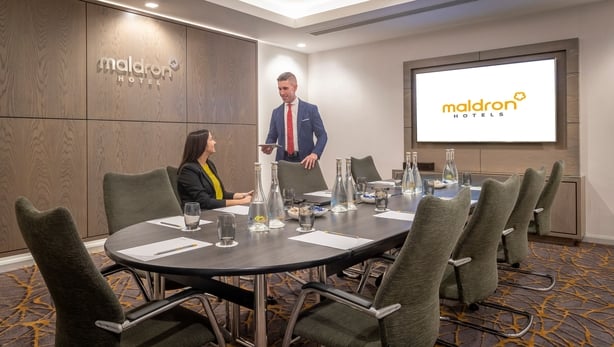 "I remain encouraged by the pace of the vaccine rollout in both the UK and Ireland but am also aware of the threats posed by the uncertainty surrounding the potential impact of the Delta variant," Mr Crowley said.
"In Ireland, international travel for non-essential reasons is currently expected to resume from 19 July. I look forward to welcoming international guests back to our hotels in the not-too-distant future," he added.
"We have an exciting pipeline of close to 3,000 rooms to open over the next three years. We will work on expanding this pipeline further in the coming months," Dermot Crowley said.
"I am confident that with our proven track record, well-invested portfolio, strong balance sheet and team of talented people, we will continue to drive long-term success for all of our stakeholders. I am excited about the future for Dalata as we emerge from Covid-19," he stated.
Shares in the company were 4.1% higher in Dublin trade today.