Kerry Group's shares rose today after it announced plans to sell its consumer foods' meats and meals business in the UK and Ireland to US food company Pilgrim's Pride for €819m in cash.
The meats business includes branded and private label meats, meat snacks, food-to-go and meat-free products in the UK and Ireland.
The brands include Denny, Galtee, Richmond, Fridge Raiders and Rollover.
The meals business primarily serves the UK market, providing products to a range of chilled and frozen ready meals as well as home delivery and ready to cook meals to retailers including Sainsburys and Tesco.
Last year, the divisions made a profit before tax of €63m off the back of revenue of €828m.
The sale is part of Kerry's stated strategy to aggressively focus activities on its taste and nutrition divisions.
"This transaction further enhances Kerry's focus as a leading business to business ingredient solutions provider for the food, beverage and pharmaceutical markets," said Edmond Scanlon, Kery Group CEO.
"Pilgrim's is a global provider of high-quality food products and I am convinced they will make an excellent future owner of the Meats and Meals business."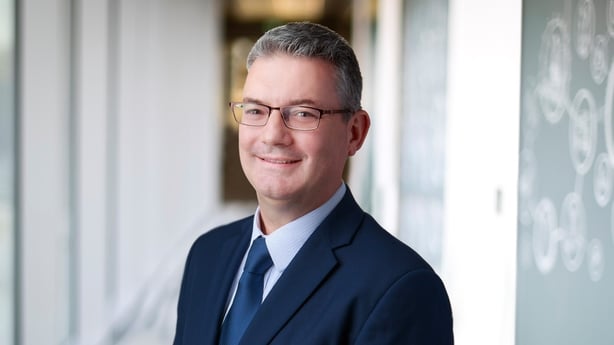 4,500 staff work in the businesses that have been sold, with around 3,000 of those in the UK.
The operations include large plants in Shillelagh in Co Wicklow and Carrickmacross in Co Monaghan, while around 300 are employed in Northern Ireland where there is a factory in Enniskillen.
A spokesman said the vast majority of staff would transfer over to Pilgrim's Pride as part of the transaction, including CEO of Kerry Consumer Foods, Nick Robinson.
"We are pleased to have the opportunity to position Pilgrim's as a leading prepared foods and branded products player through this acquisition," said Fabio Sandri, CEO of Pilgrim's.
Kerry Group said it would use the proceeds of the sale for general corporate purposes and for the continued strategic development of its taste and nutrition business.
The company also said it would now "separate and realign" the remaining dairy activities in the consumer foods division.
Kerry Group had been in talks with the Kerry Co-Op with a view to forming a joint venture with it involving the dairy business, as part of a strategic review it was carrying out of the division.
However, in April Kerry Group said the negotiations had been suspended.
"The strategic review of the dairy business has been completed and there will be no disposal of the dairy business at this time," Kerry Group said in a statement tonight.
Pilgrim's Pride provides food products to customers in more than 100 countries and employs around 58,000 people.
The deal with Kerry Group is expected to close in the last quarter of the year.
In a note, Goodbody said that while the Pilgrim's Pride deal is likely to be modestly dilutive to earnings, the stockbrokers view the announcement as a positive outcome for Kerry's investment case.
"Aside from the disposal proceeds being above the top end of our expectations, it will enable Kerry to concentrate on its higher growth and higher margin Taste & Nutrition portfolio," Goodbody said.
"Kerry's share price has underperformed its peer set since the start of Covid, and we would expect this announcement will help narrow that gap," the stockbrokers added.
Meanwhile, Davy said the disposal of Kerry's consumer foods meat and meals business marks an important strategic milestone in the evolution of the group and accelerates the journey to a pure-play value add Ingredients Solutions provider.
"The disposal demonstrates proactive portfolio management and facilitates the recycling of capital into a higher growth opportunity set within Taste & Nutrition (T&N)," it said.
"Post completion, Kerry will have one of the strongest balance sheets in the sector, with estimated financial firepower of at least €3 billion, complementing a healthy investment pipeline," it added.
Kerry shares moved higher in Dublin trade today.