National Broadband Ireland (NBI) said today that over 1,000 people have been employed by the project since it started in January 2020.
National Broadband Ireland is delivering the National Broadband Plan (NBP) - which aims to provide high-speed fibre broadband to over 1.1 million people - on behalf of the Government.
The National Broadband Plan will connect over 544,000 homes, businesses and farms across Ireland to high-speed fibre-to-the-home broadband, using enough fibre to go round the world nearly four times.
At the peak of the roll-out, it is expected that up to 1,800 jobs will be created by the National Broadband Plan.
NBI is responsible for designing, building and operating the high-speed fibre broadband network, and the company has grown its team from just over 30 personnel to 230 in the 17 months since work began.
The company also manages an extensive supply chain of specialist sub-contractors to help deliver the National Broadband Plan, which has created further job opportunities for over 800 people so far.
Over 20 specialist sub-contractors are helping to create extensive job opportunities across the country.
While new employment has been created in every county, Kildare (69), Donegal (31), Cork (49), Cavan (23), Kerry (69), Limerick (78), Tipperary (35) Kilkenny (22) and Offaly (28) has been particularly high. 55 positions have also been filled from the Live Register.
David McCourt, Chairman at NBI, said the teams working on Ireland's National Broadband Plan are some of the best and brightest minds in telecoms anywhere in the world.
"Since the contract became effective in January 2020, we have rapidly grown our team at NBI and worked closely with our key sub-contractors who are managing expanding workforces to collaboratively deliver on this landmark project," David McCourt said.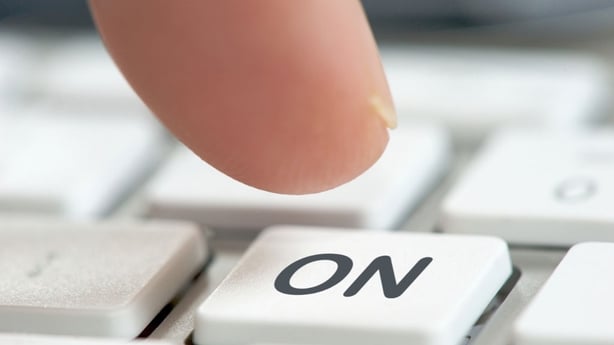 "As a project of national importance, operating across every county, it is vitally important that we utilise local talent in every area of our build and we are delighted that despite the challenging environment caused by the Covid-19 pandemic that we've been able to successfully attract and recruit over 1,000 people who each play their vital roles," he added.
Tánaiste and Minister for Enterprise, Trade and Employment Leo Varadkar said the National Broadband Plan will be transformative for Ireland.
"By closing the digital divide the between urban and rural areas we will open up opportunities for more people to live, work and grow a business in Rural Ireland," Leo Varadkar said.
"It will also ensure that children growing up in the Rural Ireland will have the same access to on-line educational resources as their urban peers, workers will have more remote working opportunities and patients living in rural areas can be part of the eHealthcare revolution that's on the way," he said.
"After years of poor service, every home, farm and business will get reliable, high-speed broadband, no matter where they are," he added.