Final preparations are being made ahead of further easing of restrictions tomorrow.
All outdoor hospitality will be allowed from tomorrow, while gyms and cinemas will also reopen.
At Italian restaurant Little Sicily on Watergate Street in Navan, Co Meath today, owner David Snow said excitement was building ahead of tomorrow.
"It's like a restart of the whole country. Just getting out there, to serve again, it's just amazing," he said.
"We call it Costa del Navan. You could be anywhere right now. The sun is shining and we are so excited about this outdoor dining."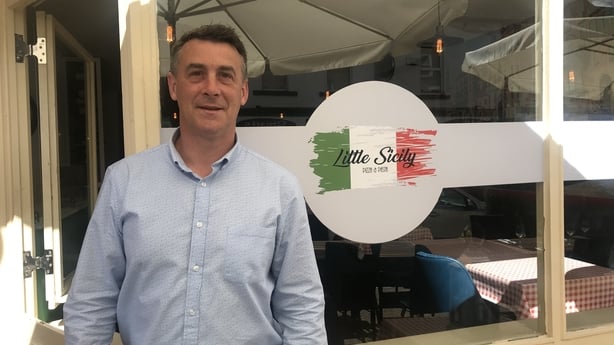 Parklets have been set up around the town to allow for on-street outdoor dining. The business community, the Navan Cycling initiative and local authority worked on the plan.
"Summer is here and Navan is open for business. This is one fine example of what can be achieved through collaboration and the power of positive community involvement," said Paula McCaul, CEO of Meath Chamber.
Redi Botnonis runs Pimientos Cafe on Trimgate Street in the town. While takeaway business has been good, he said he has missed his customers.
"It's what we've been missing for a long time. Hopefully this will the last lockdown that we see and we can get back to normality, it's very simple," he said.
Across the road, businessman Jack Kiernan runs a local sportswear shop in Navan. He has given up a number of the parking spaces outside his shop to facilitate outdoor dining.
"We don't mind giving up a few spaces. We're looking forward to seeing them all back. It will bring a whole new life to the town.
"It was terrible during the lockdown. You'd walk up the street and you wouldn't see one. It will be brilliant," he said.
After a difficult few months, a new chapter begins tomorrow and those working in the hospitality industry will be hoping for bright summer ahead.
"It's a chance to sit, have a cappuccino, look at the sunshine, be outdoors, think of the last 12 months and look forward to the future," said Mr Snow.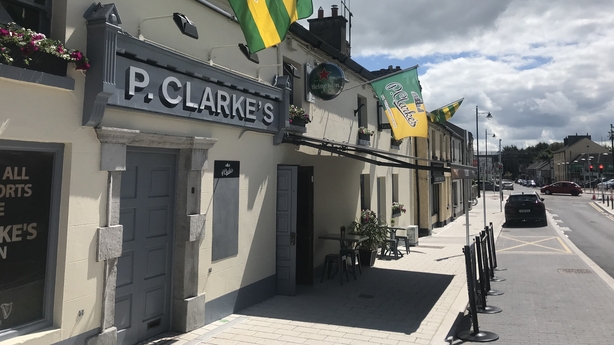 In addition to outdoor service in bars and restaurants resuming from tomorrow, those in an unvaccinated private household can welcome visitors from one other unvaccinated household indoors.
The number of people permitted at organised outdoor events can increase to maximum of 100 for the majority of venues, with a maximum of 200 for venues with capacity above 5,000.
Cinemas and theatres can reopen, as can gyms, swimming pools, and leisure centres for individual training, while outdoor sports matches can also recommence. Swimming lessons and classes can also resume.
The number of guests attending wedding receptions will also increase to 25.