Civil servants working from home could end up like Deliveroo workers, and lose their pay and conditions of employment, a trade union conference heard today.
The Fórsa Civil Service Division's online conference passed a motion instructing the union to safeguard home-working civil servants from "self-employment and creeping contractualisation".
It also called for assurance for the right to switch off for all civil servants, regardless of grade, and whether they were working on-site, remotely or in a blended model.
Addressing delegates, National Secretary Derek Mullan warned that future arrangements for blended or remote working must include safe offices, safe home work spaces, mental health support and allowances.
Fórsa's policy is that discussions should address the issue of "additional household costs" arising from home working, which was not addressed in temporary arrangements introduced when the pandemic struck.
It argues that an approach designed to maximise access to remote working is required for long term arrangements, where employees are based at home for significant periods of work time.
Mr Mullen urged the Government to expedite concrete proposals, saying: "We have spent far too long awaiting proposals. Our patience has run out and we will not accept a fait accompli."
He it was vital that staff should have a choice in working arrangements, and stressed the importance of protecting the terms and conditions of all members, including new recruits.
Department of Social Protection Branch Secretary Francis McHugh said that while the Government's Code of Practice on the Right to Disconnect was welcome, it did not constitute a legal right to switch off.
"Remote workers could be turned into self-employed workers, and could lose the pay and conditions of employment they spent a lifetime paying into," he told delegates.
"No one wants to end up like a Deliveroo worker at home," he stated.
In his keynote address, Mr Mullen also raised the role of civil servants during the pandemic, noting that 70% had been sent home in emergency circumstances to continue working remotely.
He said many had done so without the necessary supports and systems, adding: "However, they got on with it and continued to be productive at a time when vulnerable citizens were relying so much on state support."
He also highlighted the contribution of those who continued to work onsite.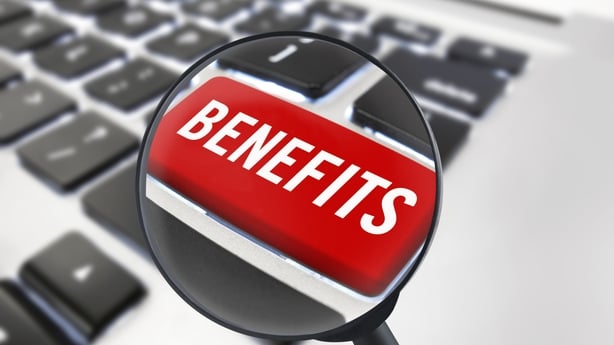 In Social Protection, it is estimated that two years' worth of claims were processed in a matter of weeks, with over 60% of Fórsa members continuing to attend at Intreo Centres and other Offices," he said.
Mr Mullen also pledged to defend the terms and conditions of civil servants working in An Garda Siochana in light of proposals in the Policing Security and Community Bill which could see them lose their civil service status.
The conference passed a number of motions to resist any moves to outsource civil service operations - including to consultants or other specialists.
Delegates also pledged to oppose any privatisation of the ESB or Eirgrid, and to campaign for a dedicated Department of Energy "thereby increasing career opportunities for civil servants."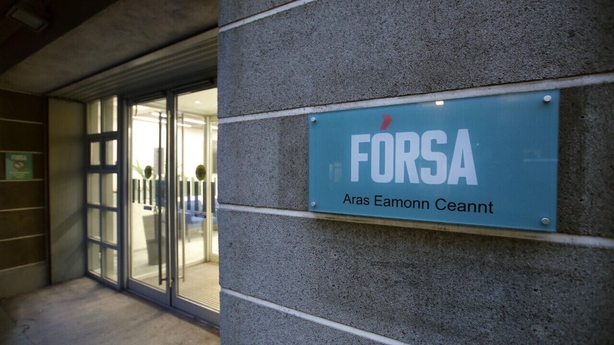 Meanwhile, civil servants could be working shorter hours from next year as additional unpaid hours imposed during the financial crisis are set to be rolled back, according to the largest public service union Forsa.
Addressing his union's conference, General Secretary Kevin Callinan they could see a "significant" proportion of the unpaid hours restored under proposals agreed in the latest public service agreement "Building Momentum".
The agreement provides for the establishment of an independent body to assess issues relating to the additional hours, and make appropriate recommendations by the end of this year.
Implementation of those recommendations is due to commence during 2022, with an envelope of €150 million allocated initially for that purpose.
Mr Callinan noted that there had been "trenchant" opposition on the management side to what he called "a restoration of working time".
However, he pointed out that eight years ago, the unpaid working hours concession had been one contribution to an overall fiscal adjustment reflected in the Haddington Road Agreement.
"And as the other elements have been unwound it would be grossly unfair if those who had their hours increased were left to work them indefinitely. For me this was and continues to be a red line," he told delegates.
He acknowledged it had never been realistic to expect that reduced working time could "snap back" immediately "...in the middle of a pandemic and the existence of additional hours in the health sector".
The Forsa General Secretary said there was still much to do to ensure that the Independent Body met its timetable to report this year, and to allow implementation to begin in 2022.
"By that I mean for a significant proportion of your time to be restored next year," he stated, adding that they were on schedule to achieve that goal.
Mr Callinan also outlined the union's agenda on the future of work, including reduced working time, its Four Day Week campaign, greater access to remote or hybrid working with adequate protections, the rights to disconnect and request flexible working, and ensuring that the move to automation, digitisation and a low carbon transition took place in the context of the protection of conditions, and high quality jobs,
He also described Ireland as an "outlier" in Europe in collective bargaining compared to "more modern and progressive countries".