Aer Lingus is to permanently close its cabin crew base in Shannon in an effort to reduce costs.
81 cabin crew worked from the base and they will be offered either enhanced severance or where possible transfer to Dublin.
A further 45 ground staff in Shannon will remain laid off.
The airline is also to temporarily close its base at Cork Airport from September until late November due to planned work that will result in the runway there being shut down.
Currently around 60 ground staff and 98 cabin crew are employed there.
The company said it has also commenced a review of ground handling requirements in both Shannon and Cork airports.
It is also to continue with reduced working hours for staff and associated pay reductions and lay-offs.
The airline has also warned of the potential for more lay-offs and that further redundancies will be needed.
"Structural change will also be required across the business," the airline said in a statement following a series of briefings with staff.
"The required structural changes will be specific to each business area but will focus primarily on the areas where there is off-market pay, terms, conditions and work practices."
Earlier this month Aer Lingus said it had lost €103m during the first three months of this year, following a €361m loss last year.
It said that the cumulative impact of the crisis over the last 15 months means immediate actions and structural changes are required to make it more cost-efficient and productive.
Aer Lingus has commenced discussions with Unions representing employees in Aer Lingus regarding both the immediate and structural changes that need to be implemented.
We need your consent to load this rte-player contentWe use rte-player to manage extra content that can set cookies on your device and collect data about your activity. Please review their details and accept them to load the content.Manage Preferences
---
Aer Lingus decision 'disappointing' says Shannon Chamber
---
In the Dáil, the Taosieach Micheál Martin described the Aer Lingus closure in Shannon as "very sad news".
He said travel had hit rock bottom and the Government would decide next week in relation to the travel issue.
The Taoiseach said "we are going to respond to the aviation issue", which he said had been negatively affected by the pandemic.
He was responding to Fianna Fáil TD Cathal Crowe who said the Aer Lingus announcement was "devastating news" and called for the Government to intervene.
Meanwhile, the Minister for Transport, Eamon Ryan and Minister of State, Hildegarde Naughton said they remain "acutely aware" of the devastating impact that Covid-19 restrictions are having on the aviation sector, both nationally and across the globe.
In a joint statement, both Ministers said they are committed to ensuring that the aviation industry is in a position to rebound quickly when the public health situation allows.
"Engagements to this effect are ongoing, with Ministers recently having met with the CEO of Aer Lingus and CEOs of other key aviation stakeholders to discuss plans for re-opening the sector when the public health situation allows," the statement said.
The Ministers are due to meet with the CEO of Aer Lingus again tomorrow to discuss the company's latest announcement.
Proposals for the gradual re-opening of international travel are currently being considered by Government and a decision is expected to be taken shortly.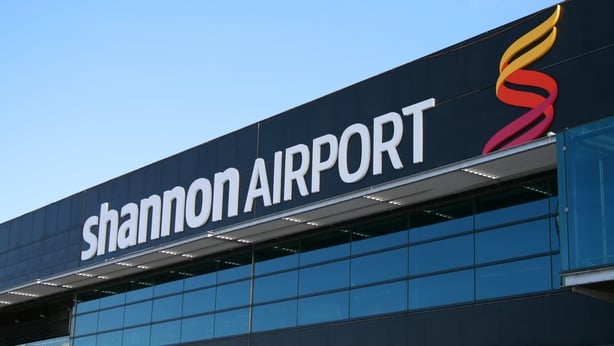 The Irish Airline Pilots Association, which represents over 1,200 pilots working in companies including Aer Lingus and Ryanair, has called on the Government to put aviation on the agenda for this evening's cabinet meeting.
In a statement, IALPA President Captain Evan Cullen said the job losses and layoffs in Cork and Shannon Airports were a direct result of Irish Government policy "and its continued inaction on aviation."
He said that Ireland remained an "outlier" in the European Union in having what he called "the most restrictive travel regime" while simultaneously providing the least support to indigenous aviation and its workers.
The IALPA President said the NCADF Aviation Restart Plan had been published over five weeks ago, but they had not heard any response from Government.
"The Irish aviation industry cannot sustain a second consecutive lost summer without further negative consequences," he warned.
He said the security of the 143,000 people whose jobs depend on Irish aviation deserve to be considered a top priority of this Government.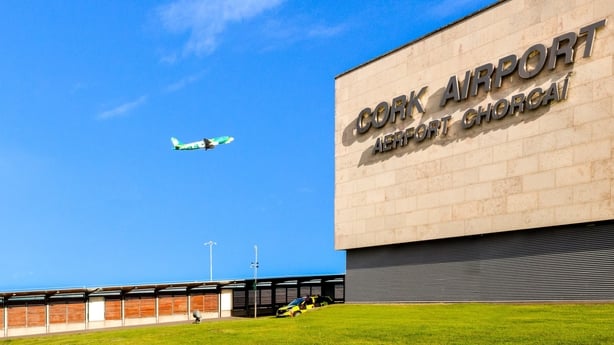 SIPTU, which represents around 60 ground staff in Cork, said members are devastated by the decision to temporarily lay them off while work is carried out on the runway in the autumn.
"The workers involved have been on significantly reduced earnings throughout the pandemic and this latest announcement comes as a further blow," said SIPTU Sector Organiser, Neil McGowan.
"We are calling on the company to engage with our union to ensure the workers are kept on the payroll."
He added that the fact the sector will be one of the last to recover makes the case for additional supports for aviation workers all the more urgent.
"It is vital that Government gives certainty to aviation workers and that Aer Lingus supports its employees who have already suffered financial hardship for over one year," he said.
Earlier, the Fórsa union, which represents cabin crew and pilots at the airline, described the news as devastating.
The union has called for urgent Government action, including a bespoke aviation income support scheme.
"Since Covid struck, we have fought hard to maintain links between staff and their employer so that Aer Lingus and other airlines are ready to bounce back once international travel starts to resume," said Ashley Connolly, who heads Fórsa's Services and Enterprises Division.
"The Government needs to decide if the crisis in this vital industry is to be permanent or temporary," Ms Connolly added.
The Cabinet was due to consider a memo today on proposals for the gradual lifting of travel restrictions here over the coming months, but that has now been delayed.