Lynne Embleton, the newly appointed chief executive of Aer Lingus, has said the company is burning cash and will not get through the pandemic without jobs being impacted.
The Aer Lingus CEO said that unlike other aviation markets, Aer Lingus does not have the same level of optimism for the summer months due to the current travel restrictions in Ireland.
"We have pretty much lost May at this point, and June - but July and August are still to play for," she said.
In terms of restructuring, the CEO said the company needs to restore the financial health of the business.
"That is going to require coming out of this crisis more efficient than we went into it," she said.
Ms Embleton said the airline has more resources than it needs, but added that it would not be announcing any firm restructuring proposals today.
"We are working on a daily basis to see how we are going to adapt, but my sense is that we can't get through this without any impact on jobs," the CEO stated.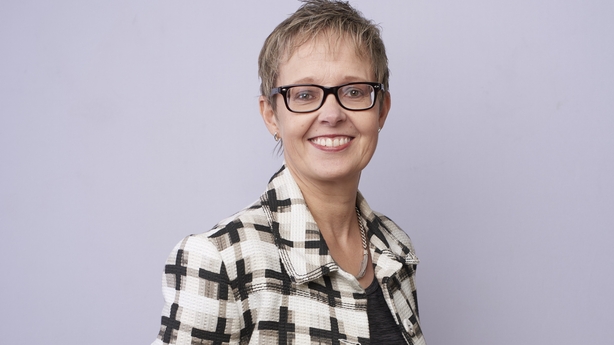 "Whether that is pay cuts, or a combination of pay cuts, lay-offs and redundancies is still being shaped," she said.
Last month, Aer Lingus confirmed that it will launch its first transatlantic services direct from Manchester to the US and the Caribbean later this year.
Today, Ms Embleton said so far, they are seeing strong bookings for the new Manchester route.
"If you compare the Manchester bookings for long haul to the Dublin bookings for long haul, you can see the difference in optimism and the impact of having a roadmap (in the UK) for opening up aviation.
"There is a lot more optimism and clarity in the UK market than we have in Ireland," she said.
However, Ms Embleton said Aer Lingus would like to continue to grow their services out of Dublin Airport in the future.
"There are three things that need to be place in order for us to do that - in terms of cost base, infrastructure and slots.
"We would like to build Dublin as the gateway to the Americas, but we need people to be able to fly first," she said.
When asked about flights out of the regional airports, Ms Embleton said the company is looking at all their flight operations - but said they will be focused on what can generate cash.
She said Aer Lingus has not operated a flight out of Shannon Airport since April 2020 and said runway works at Cork Airport also does not help the current situation.
Today, Fórsa trade union said that a roster published today shows that Shannon-based Aer Lingus cabin crew will remain laid off until at least the 20 June.
The union said the extended layoff is another "devastating blow" for staff and for the region.
In terms of funding for the airline, the Aer Lingus CEO said the company is in talks with the Government.
"Liquidity is very high up on my agenda," she said.
Ms Embleton refused to say how much additional funding the company may need in the short-term.
When it comes to international travel, the chief executive of Aer Lingus parent IAG said Ireland is one of the most closed countries.
"The problem is that we are ready to fly, people want to fly - but we have restrictions," Luis Gallego said.
If the restrictions here in Ireland are not removed, Mr Gallego said the company will have to "take action".
Earlier, IAG - which also owns British Airways - forecast only a minimal pick-up in capacity to 25% for the April to June quarter.
The airline group is remaining cautious despite hopes that European travel will start to recover from late May onwards.
The rise to 25% of 2019's capacity compared to the 19.6% of capacity the airline group flew in the January to March quarter as the pandemic continued to restrict travel.
That resulted in the group posting an operating loss before exceptional items of €1.14 billion for the first quarter to the end of March, slightly better than the €1.17 billion loss forecast by analysts.
IAG said that capacity at Aer Lingus continued to be driven by cargo needs, with flights operating regularly to New York, Chicago and Boston with very low passenger load factors.
It also noted that the route between London Heathrow and Belfast performed well with sustained business traveller demand.
IAG said it continues to take action to preserve cash and boost liquidity and during the first quarter it drew down on debt facilities agreed in 2020.
This includes £2 billion for British Airways from UK Export Finance and €75m for Aer Lingus from the Ireland Strategic Investment Fund.
IAG, which also owns Iberia and Vueling in Spain, said it reduced weekly cash burn to €175m, a better performance than the €185m a week it had previously guided for the period.
The group also said it had strong liquidity of €10.5 billion at the end of the first quarter.
Given the uncertainty over the timing of the lifting of government travel restrictions and the continued impact and duration of Covid-19, IAG said it would not provide profit guidance for 2021.
IAG chief executive Luis Gallego said in a statement the airline was "ready to fly but government action is needed".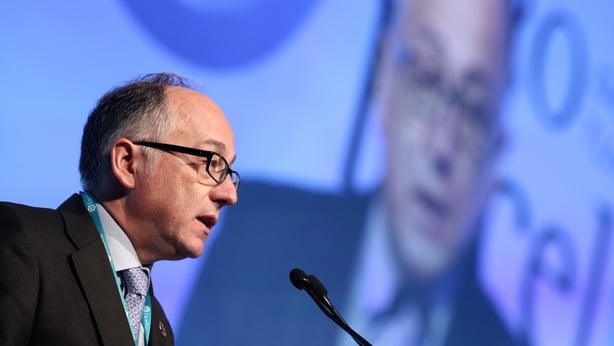 He called for travel corridors to open between countries with high vaccination rates, such as the UK and US.
IAG's capacity plans put it behind Air France-KLM, which said yesterday that it expects to operate 50% of its pre-pandemic flight capacity in the second quarter.
Lufthansa last week cut its capacity to forecast to about 40% of its pre-pandemic capacity for 2021.
European airlines hope that by July, much of the continent will be open for travel, meaning bookings will rise and they can ramp up capacity to start repairing their Covid-19 battered finances.