Permanent TSB expanded its share of the fast growing mortgage market to 17.9% in the first quarter of 2021 from 15.3% in the previous quarter as it looks to take advantage of rivals' plans to leave the Irish market.
In a trading update today, the 75% state-owned lender said that its new mortgage lending jumped by 30% compared to 13% growth in the overall market.
It also said it increased capital levels and kept non-performing loans in line with the end of last year.
The mortgage market is set to shrink to just three retail banks after NatWest announced in February that it would wind down its Ulster Bank operations and Belgium's KBC said last month it was exploring the sale of most of its Irish assets.
Each bank had a share of the mortgage market just below PTSB's at the end of last year and their exit will leave the mortgage lender competing with bigger rivals Bank of Ireland and AIB.
PTSB is in early talks with NatWest to purchase mortgage and small and medium-size business loans, branches and customer deposits and said today that those discussions continue.
"Until these negotiations have concluded there can be no certainty that an acquisition will occur or on what terms," the bank said today.
"Any agreement reached will need to provide certainty and clarity for associated customers and employees, be supportive to the overall commercial position of Permanent TSB and value accretive for our shareholders," it added.
Permanent also said today that all the loan breaks it offered to customers at the start of the pandemic had expired with 5% of those - accounting for around €100m in loans - requiring further forbearance measures.
It also anticipated that a further 4% would likely require additional help.
In today's trading update, Permanent TSB said the bank has been extremely resilient since the onset of the Covid-19 pandemic.
It said its non-performing loans of €1.1 billion at 31 March 2021 are in line with balances at 31 December 2020.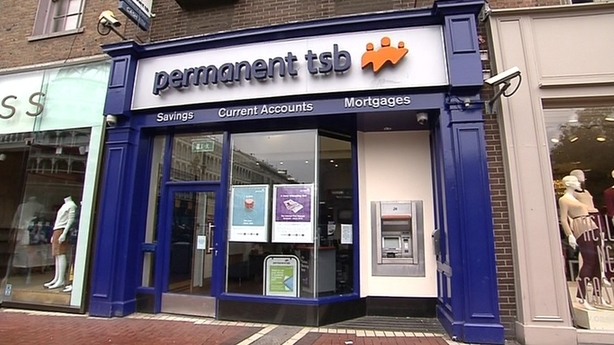 It said it continues to take a "prudent approach" to provisioning, maintaining post model adjusted ECL allowances, in light of the material level of government supports still in place for businesses and households.
Meanwhile, its net interest income decreased by 10% in the first quarter of 2021 due to lower income after the sale of a tranche of performing loans in the fourth quarter of 2020.
It said it expects to increase NIM to in excess of 1.60% in 2021, as it continues to lend and actively manage deposit costs.
"We remain focussed on our ambition of becoming Ireland's best personal and small business bank," commented Permanent TSB's chief executive Eamonn Crowley.
"As an Irish brand with people and community at the heart of our approach, we are very confident in our ability to continue to grow and provide real choice and value for customers in the Irish market," the CEO added.
Shares in the bank moved higher in Dublin trade today.